Performance Fitness has a caring approach
Originally from Alberta, Jody Fors has been operating Performance Fitness in Trail, B.C., for 9½ years.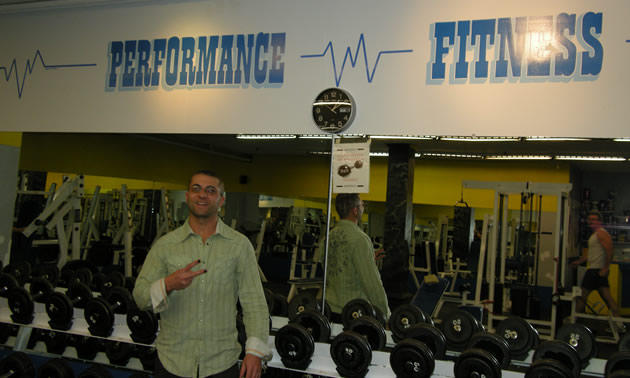 Performance Fitness, the biggest gym in the West Kootenay, has brand new Life Fitness cardio equipment, stand-up and lie-down tanning facilities, weight rooms, a smoothie bar and personal trainers, and sells a full range of supplements. The gym also offers hammer strength training and has a Muay Thai kickboxing club across the hall—which is synergistic for Performance Fitness. In the winter months, full-time membership can kick up to between 250 and 350 members.
Owner Jody Fors has been operating the gym for 9½ years and he has a love for bodybuilding and getting fit, and helping others do the same. He sat down with Kootenay Business to tell us all about it.
Why did you choose to get into this business?
I grew up farming in Alberta but I'd always be building muscles on the farm and reading bodybuilding magazines. One day in the mail, I saw that a diploma in fitness leadership was being offered at Grande Prairie Regional College. I thought it would be a good change and a chance (for) a new start for me. I did the two-year program and then one year of business administration. Then another thing happened: I was looking at a magazine and saw that a gym was for sale in Trail, B.C., so I came down to Trail on my holidays. I really liked the layout of the gym and though it was perfect.
I packed everything into my half-ton truck, came out to Trail and slept in a campground in my truck for two months, where I worked every day on my business plan with Community Futures. The people there told me, "Wow, if you work as hard on your business as you are on your business plan, you'll do just fine." It all worked out.
What do you like most about your job?
I really like helping people get fit and sharing knowledge. Coming to a gym can actually change people's lives. I also like the challenge of building a business.
What is your number 1 passion outside the gym?
I do a lot of hiking. I like nature, probably from growing up on the farm. It really cleans my spirit. I have a Siberian husky, so we go out quite a bit.
What was your first job and what did you learn from it?
My very first job was working as a box boy at a Saan clothing store, making about $4.85 an hour. It was good for learning how to deal with customers and learning that you can't please everyone.