Partnership success at Steeples Construction
Communication, honesty and respect are cornerstones of the successful owners' partnership at Steeples Construction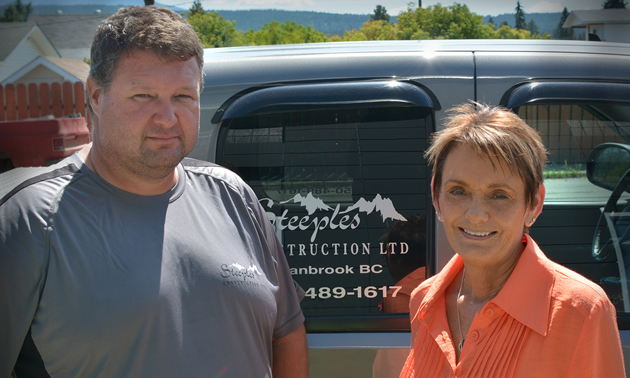 Terri Sharpe and Earl Hoath, former employees of Steeples Construction Ltd., bought the company from Bruce Cavelle in 2005. Terri kindly answered our questions about the business and the business partnership.
What led you to become involved in this line of work?
I started in 1992 as a bookkeeper-receptionist, and Bruce groomed me to become the general manager.
What's an exciting recent trend in your business?
I like that we've recently returned to residential construction—it's a little more people-oriented than commercial construction.
Is there an aspect of being in business that has surprised you?
The success that Earl and I have had in the past 11 years isn't exactly surprising, but it certainly pleases both of us.
What kind of workshop or seminar would be of value to you as a business owner?
Human resources webinars are always useful. For Earl, webinars on new products and new methods in the industry, including green building practices, would be useful.
What activity is your passion outside of work?
I enjoy sewing, and biking and doing other activities with my family. Both Earl and I are Kootenay Ice billets, which keeps us busy. Earl enjoys golfing, baseball, bowling and ATVing with his wife.