Packrat Annie's houses a wealth of books and music
Readers of Kootenay Business magazine love Packrat Annie's for its thousands of used books and treasure trove of music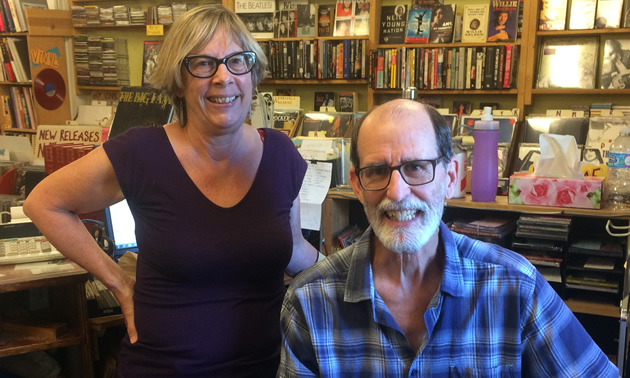 Packrat Annie's Used Bookstore, owned by Jan Biava and Mike Daley, has many regulars among Nelson's readers and music collectors as the store's inventory now includes new and used CDs and vinyl discs. Biava answered our questions about the business and the partnership.
What led you to become involved in this business? We bought the business when we needed work. I have a degree in English literature, and books have always been a big deal to me.
What's an exciting recent trend in your business? The huge trend toward vinyl. People are making it a social activity, getting together to play music and appreciate the cover art.
At first e-readers affected our book sales, but people like holding a book, and many don't want to look at a screen for their bedtime reading.
What aspect of being in business has surprised you the most? I can't think of a surprise, exactly, but we certainly appreciate that our staff have stayed with us for so long—more than 20 years in one case.
What kind of business workshop or seminar would be of value to you? We encourage our staff to be computer literate, and there is lots of online training available.
What activity is your passion outside of work? I'm a knitter—that's my happy place. Mike likes to travel, and he's a backyard gardener—he loves his plants.