Mixing work and pleasure
Snowmobiling went from a hobby to a business for Jim Bradbury.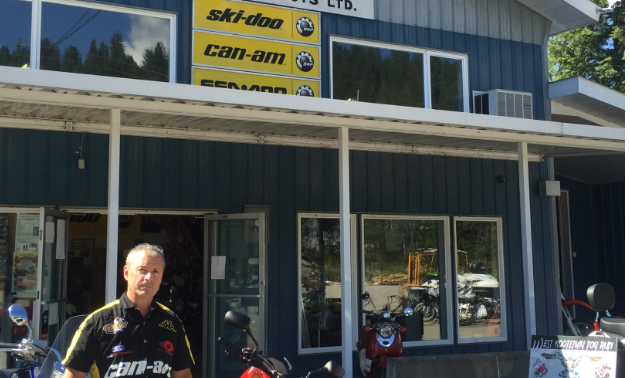 A lot of people go to work and think about things they would rather be doing. Jim Bradbury is one of the fortunate people who gets to work with one of the things he's most passionate about--snowmobiles. Not only does Bradbury work with snowmobiles, he owns the store that sells them--Playmor Power Products in Crescent Valley, B.C.
What led you to become involved in this line of work?
A bunch of guys were sitting around a table one night, and it looked like a good idea. I was always really heavy into snowmobiling.
What's a recent trend in your business that you are excited about?
The way snowmobiles are progressing in technology is really phenomenal. It's amazing what you can get out of a stock sled now. You really don't have to modify anything anymore.
What is your passion outside of work?
Snowmobiling and my hotrod.
What's your favourite part of your job?
Seeing somebody leave the store really stoked about a product they just bought.
What is one of the first things you learned from being a business owner?
You don't get a lot of time off, ha ha!
What's the best compliment your business has received?
After-sale service. We really try to focus on that. We've had a number of comments on that.