Loving what you do and doing what you love
Devotion to sport results in love of work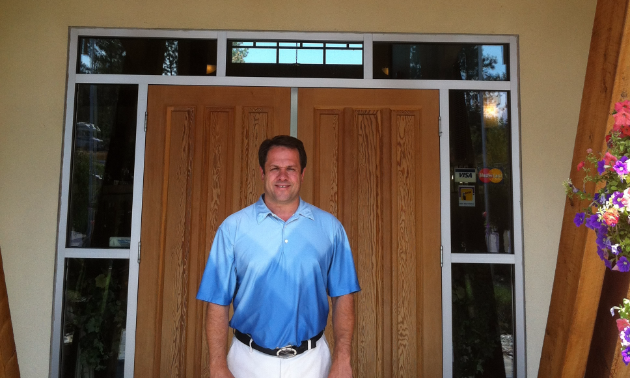 If there's any truth in the saying "Choose a job you love, and you will never have to work a day in your life," then Kevin Maffioli has never worked before. Maffioli manages Christina Lake Golf Club. He cares deeply for the love of the game and the people who play.
What led you to become involved in this line of work?
I've worked at golf courses since I was 12 years old. I started in Fernie, B.C. I worked at the Fernie Golf Course for 14 years. I moved to Christina Lake when I was 27. There was a job opening here at Christina Lake, it looked like an attractive opportunity and I've never left.
What's a recent trend in your business that you are excited about?
I'm excited about more U.S. tourism this year. It's the best year we've had for U.S. traffic at our golf course since 2001, since 9/11. It's substantial. We've noticed a real big upswing in play out of the United States—Washington state and Idaho, particularly out of the Spokane area because we're not that far. For a lot of years it was hard to get them across the border because of the new passport rules in the past 15 years and the U.S. dollar being at parity for a lot of years but now that the dollar has spun back around in their favour, they're a lot more comfortable coming back across the border.
What kind of workshop or seminar would be of value to you as a manager?
Public relations--working with others. Customer relations. Serving them correctly as they come through the door.
What is your passion outside of work?
I better not say golf, is that what you're saying? Ha ha. I love being here and I love golf. I've got a great job. I love being at the golf course, I love working at the golf course, I love golfing. It's easy for me to say my passion is my kids, but my kids golf too! They come out and golf with me—it's pretty cool.
What's the best compliment your business has received?
We've been up several times for favourite golf course in Kootenay Business magazine, which has been tremendous. That's a great honour.