Koko Beach Tanning & Hair Salon
Though she is a trained hairstylist, Seana Coolbaugh thrives in the role of full-time salon owner/manager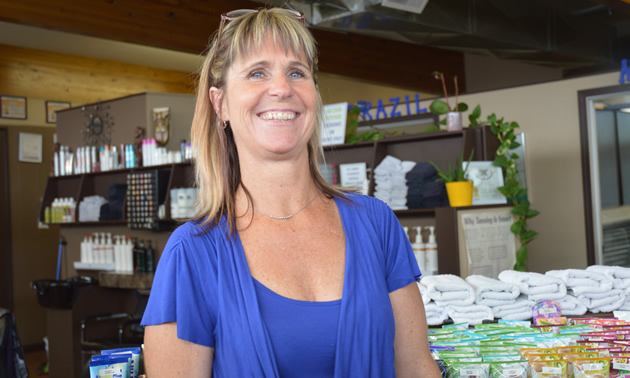 Seana Coolbaugh, the owner of Koko Beach Tanning & Hair Salon, likes to oversee her entire operation, ensuring that all clients and staff are looked after.
What led you to become involved in this line of work?
I wanted to be an entrepreneur—I was looking for something that would challenge me and be different every day, and I get that here.
What's an exciting recent trend in your business?
Spray tanning, stand-up tanning and our red light therapy beds are becoming really popular. People are addressing health issues at the same time as they enhance their appearance.
What aspect of being in business has surprised you the most?
Not much, really. I did my homework and was well prepared to be in business.
What kind of business workshop or seminar would be of value to you?
How to use computer technology to help with marketing online. There's so much out there, I'd like to know how to use the online tools.
What activity is your passion outside of work?
Slo-pitch and baseball. I'm the president of minor ball and slo-pitch, and I'm the chairperson for the Sam Steele ball tournament. Koko Beach has a slo-pitch team and we also golf together.