John Billwiller loves to give back
The owner of Snowball Ventures enjoys helping people through his business and also volunteers with the local fire department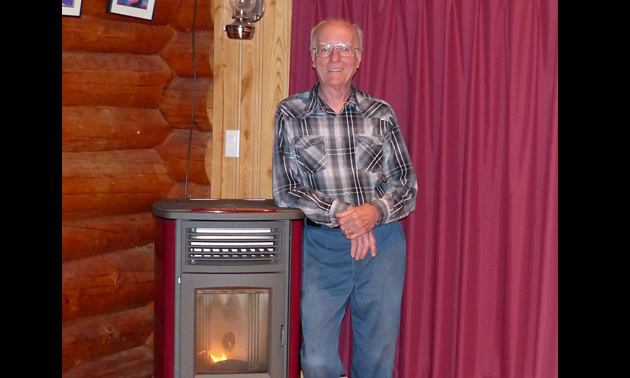 John Billwiller has lived in Grand Forks, B.C., for 36 years. As the owner of Snowball Ventures, he enjoys helping people heat their homes and businesses.
Billwiller worked as a mechanic in the area until he retired from that 10 years ago. He started Snowball Ventures in 1985—doing mechanical repairs at home and then started the heating division in 1996, with sales, installation and servicing of wood and pellet heating units and systems.
In 2003, he became a WETT-certified technician and inspector of solid fuel appliances, and that is what he does to this day. He has sold and/or installed heating units from Westbridge to Kaslo and many places in between over the last 17 years, as well as doing WETT solid fuel inspections throughout the Boundary region and beyond.
What do you like most about your job?
Helping people get economical and non-polluting solutions for their heating needs.
What is your number 1 passion outside work?
Volunteering with community organizations such as the fire department, Boundary Community Food Bank and the Boundary Historical Society.
What was your first job and what was one thing you learned from it?
Service station gas attendant. I learned to be interested in people and listen to what they had to say.
What's something that people might be surprised to learn about you?
I have been actively volunteering with the fire departments in the Grand Forks area for over 33 years and will continue doing so.
Why did you choose to get into this business?
I wanted to spread the word about pellet heating after I installed a pellet furnace in my home.
What advice would you give to someone going into business?
Show up when you say you will, don't make promises you can't keep and don't overextend yourself financially.