Homemade food enjoyed in a patio setting
Stunning views of Kootenay Lake combined with homemade pub food.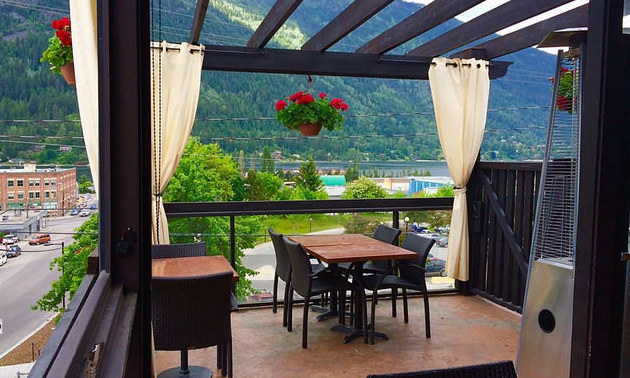 Even before you take your first bite at Finley's Bar & Grill in Nelson, B.C., your senses are awakened by the 180-degree views of the spectacular Kootenay Lake. Our readers assure us that the food matches the views.
We asked Tanya Finley a few questions about Finley's Bar & Grill.
In a couple of words, how would you describe your restaurant's personality?
A great place to eat and enjoy the food and a beverage with friends.
If you could travel to any country in the world for the cuisine, what would be your top choice, and why?
Thailand, because I love the food and the culture.
Do you have a favourite cooking show, celebrity chef or cookbook; what do you like about them?
Jamie Hertz, Top Chef Canada.