Ghostrider Motorsports, Fernie
His recreational passion segued into a thriving business for Paul Kramer of Fernie, B.C.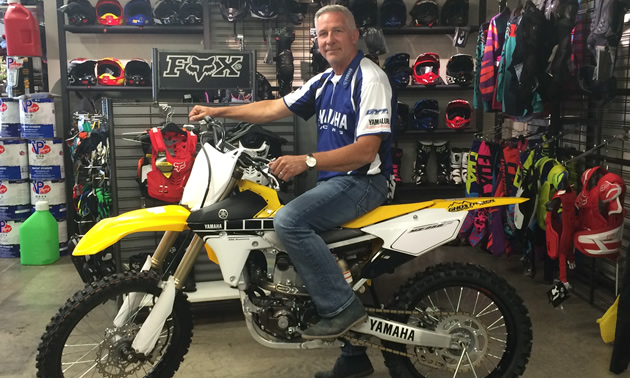 Paul Kramer, owner of Ghostrider Motorsports, answered a few questions about himself and his highly regarded business in Fernie, B.C.
What led you to this line of work?
Snowmobiling was a passion of mine so I took on the Arctic Cat product line in 1986 and grew from there.
What's an exciting recent trend in your business?
The new snowbikes are pretty interesting. It's a less intense style of riding than backcountry snowmobiling and you can go places that you can't reach on a snowmobile.
What aspect of being in business has surprised you?
The changes in technology keep things interesting.
What kind of business workshop or seminar would be of value to you?
Online webinars help us keep up with new products and modifications. We used to have to travel to get to conferences and shows. This way is more productive in terms of time and money.
What activity is your passion outside of work?
In summer I enjoy fly fishing, riding my street bike and off-road motorcycles. In the winter, now that my son is finished with hockey, I'm getting back into snowmobiling, which is fun. I'm looking forward to trying out the new Arctic Cat snowbike.