Get a bang out of your bagel
Friendly, fast and satisfying bagels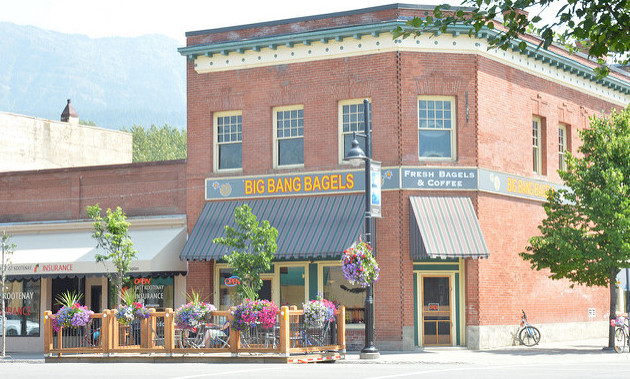 Big Bang Bagels in Fernie, B.C., takes pride in the quality and freshness of its product. You can even watch the bagel-making process as you enjoy your own freshly baked delight. I know from personal experience that Big Bang Bagels is very popular and if you show up too late in the day you might miss out.
I asked Carolyn Doyle, owner of Big Bang Bagels, what the secret is to her great little bagel shop.
In a couple of words, how would you describe your restaurant's personality?
Friendly, fast and satisfying.
If you could travel to any country in the world for the cuisine, what would be your top choice, and why?
Maybe France—I'm a bread-o-holic!
Do you have a favourite cooking show, celebrity chef or cookbook; what do you like about them?
I like, "You Gotta Eat Here!" I imagine what it would be like if they came to Big Bang.