From winemaker to business owner
Grant Hill turned his passion for making homemade wine into a thriving Grand Forks business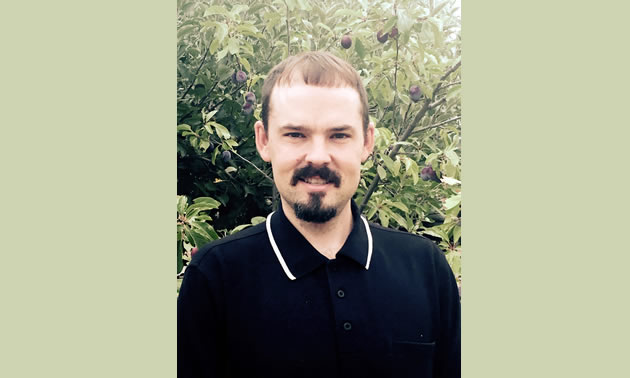 After moving to Grand Forks six years ago, Grant Hill was disappointed to find no professional winemaking supplies or services in town, so he decided to share his love for winemaking and offer a much-needed service to the community by opening Kettle River Vintners in 2013. Since then, his business has become a local favourite for those crafting their own wine, and Hill couldn't be happier. Here, we ask him some questions about turning his hobby into a career.
What was your first job and what did you learn from it?
My first job was at a bakery. I was very young, but I was shown the hard work and dedication of a small business owner.
Would you describe yourself as a wine connoisseur?
I wouldn't describe myself as a wine connoisseur. I am more of a wine enthusiast. I am fascinated by all things wine and wine-related.
What is your favourite product in the store?
My favourite product in the store is a hard question. Each wine is quite unique, and they are all fantastic. I would have to say that it would be the Eclipse Series Lodi 11 Cabernet Sauvignon.
What is the best book you've read in the last six months?
My favourite book would be The Hobbit. It was not the first time that I read it, but the first time I read it with my son.
What is your No. 1 passion outside of work?
My No. 1 passion outside of work is my family. I enjoy spending time with my wife, Andrea, and sons, Gregory and Justin. We love to be outside—hiking, swimming, skiing, gardening and racing at Grand Forks BMX every Wednesday during the summer.