Dave McGuire is happy to help
Dave McGuire, owner of No Shorts Electronics, loves passing on his knowledge to his customers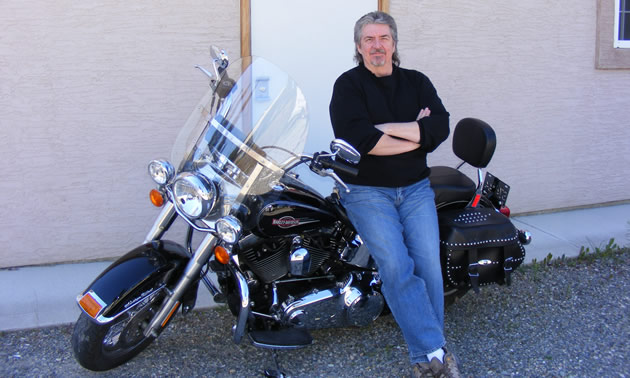 No Shorts Electronics in Marysville (South Kimberley), B.C., came about as a result of owner Dave McGuire's passion to help people. The company powered up and logged on, as McGuire puts it, in October of 2004. McGuire recognized a need for some IT expertise in the community and now offers services like repairing and refurbishing desktops and laptops, building personal computers and providing customers with advice and tutorials. Printers, routers and other computer parts and accessories are also available in-store or can be ordered.
No Shorts Electronics was a winner in the 2013 Best of Business Awards, and Kootenay Business had a chance recently to ask McGuire a little more about himself and the business.
What do you like most about your job?
What I like most is helping people with their computer issues—be it hardware or just answering their questions. If I can pass on some knowledge to lessen their frustration, all the better.
What is your No. 1 passion outside work?
My No. 1 passion outside of my work is cruising the highways of the East Kootenay on my motorcycle. It's a great way to de-stress and regroup.
What was your first job and what was one thing you learned from it?
I have had so many growing up. I delivered pizza back in Ottawa and I realized that there is way more to life than driving pies around on a Friday night!
What's something that people might be surprised to learn about you?
People might be surprised to learn that I dropped out of high school in Grade 11. After many years of working various jobs, I realized that it is never too late to go back to school and get an education—best decision I ever made.
Why did you choose to get into this business?
I chose computers and electronics as I always had a fascination with how things worked. I went back to school as a mature student and majored in micro-processor applications. I saw that this is where the future was going and stuck to it.
What advice would you give to someone going into this business?
I would say, follow your passions. Do what honestly makes you happy. I like to help people and when I see that they understand something and smile about it . . . that's what makes this truly rewarding.