Cranbrook's Heritage Inn is a welcoming place of both travellers and locals alike
From weary world travellers to locals looking to be fed and entertained—Cranbrook's Heritage Inn is a great place to go.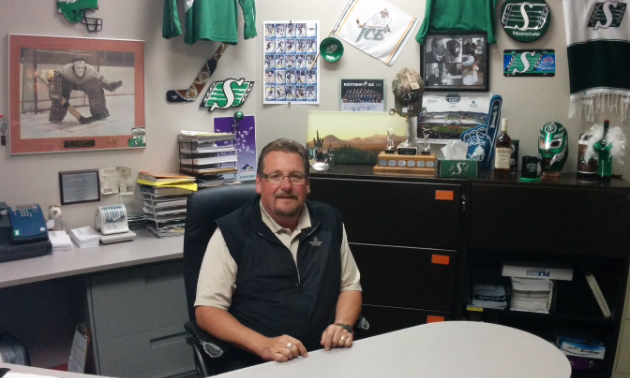 Collin Johnston is the general manager of Cranbrook's Heritage Inn. He values his employees, customers and his favourite team—the Saskatchewan Roughriders.
What led you to become involved in this line of work?
I started 42 years ago as a part-time gig and it worked into this.
What aspect of being in business has surprised you the most?
How fast things change. From the time I started 42 years ago to now, there's no comparison. The introduction of computers has really changed our business. A lot of salesmen are not having to travel as much because of that; they can do most things online. As far as our front desk, we used to run two girls at a time but most things are done electronically now.
What kind of workshop or seminar would be of value to you as a manager?
Anything to do with the online presence. That's the biggest thing—to keep up with Twitter and Facebook. That's the biggest change for a lot of us, especially the old timers.
What is your passion outside of work?
Fishing, camping, hunting, golfing, the outdoors.
What's your favourite part of your job?
The people I get to meet. People that are travelling across the country. You get to hear a lot of different experiences.
What's the best compliment your business has received?
"You must be a good manager because your people are all excellent."