A pretty sweet business
For Becky Gilhula, running Sweet Dreams Cakery provides an outlet for her creativity and the opportunity to practice her trade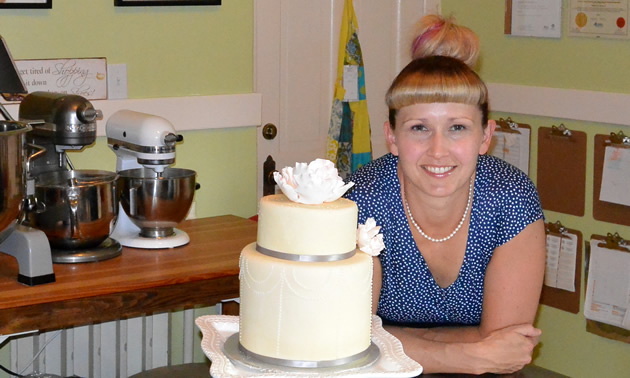 Becky Gilhula and her husband opened Sweet Dreams Heritage Inn, a bed and breakfast in Rossland, B.C., in 2010. As a certified red seal baker, Gilhula started Sweet Dreams Cakery out of the kitchen to provide an outlet for her creativity, not expecting that there would be as much demand for delicious locally baked goods as she has since experienced. Her business provides cakes and cupcakes for any occasion while she still enjoys making breakfast pastries for her B&B guests. She also sells cupcakes at the Rossland and Trail farmers markets. Her dedication has resulted in a 2014 award with the Best of Business Awards.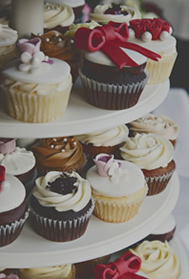 What was your first job and what did you learn from it?
My first unpaid job was pulling weeds each summer on my grandparents' farms, and my first paid job was working at a Harvey's fast food restaurant when I turned 13. I learned what hard work is and also learned how to work efficiently in a fast-paced environment. Getting a "real" job at such a young age and learning how to juggle school, sports and work definitely helped set the foundation for owning my own business and juggling the different demands of the B&B and the cakes.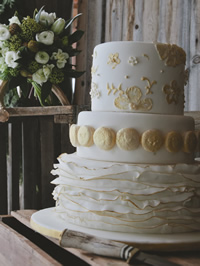 What's your passion outside of work?
I think right now my business is my only true passion. Starting this business and getting it where I would like it to be have certainly been all consuming the last few years. However, my husband and I moved to Rossland because we love Red Mountain and enjoy what the surrounding area has to offer both of us. I am grateful that my business is growing and busy and that the community has shown me so much support. One of my next goals is to figure out a better work/life balance.
Can you offer some advice to someone just beginning a business venture?
This is my first business so I am definitely learning as I go. Starting a business from scratch is one of the scariest things I have ever done and, in return, one of the most rewarding. I think the only advice that I can give is you need to have faith in yourself and your abilities to do it. You also need to be ready to work really hard. Pay attention to what is working and also to what might not be working as you envisioned it. The business will evolve as it grows, and you need to be open to that as well.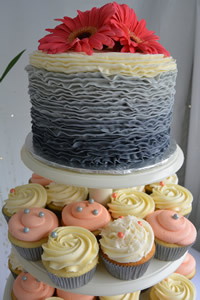 What do you like most about your job?
There are many things I love about my job. I love the creativity that cake decorating allows me to use. I also love being a part of people's celebrations throughout the years. As time goes by, I have some very loyal customers who have used my cakes for their wedding shower, wedding, first anniversary, baby shower, baby's first birthday and so on. It is an honour to be a little part of people's milestones. There is something extremely gratifying about people finding enjoyment from a product you created. (It's also wonderful to see) how excited all the children are at the market when they walk up to my table and look at the 16 flavours of cupcakes they get to choose from.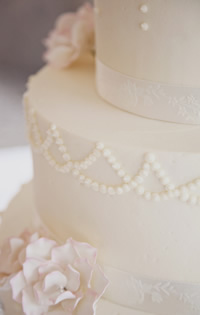 Why did you choose to get into the baking business?
I always enjoyed baking at home from a young age. I worked in a lot of kitchens early in my life and seemed to always gravitate to the baking side of things. Cooking on a line was too much pressure for me. I have always been a bit of a perfectionist, so I think I liked the preciseness of baking and being able to take more time to make something beautiful. One thing I really loved when I worked in a five-diamond kitchen or a four-star hotel was all of the different elements that went together to build beautiful dessert plates that were really edible pieces of art.