A business to fit with life
Paddy Duddy of Big Cranium Design runs a growing screen-printing and design business that was started in his garage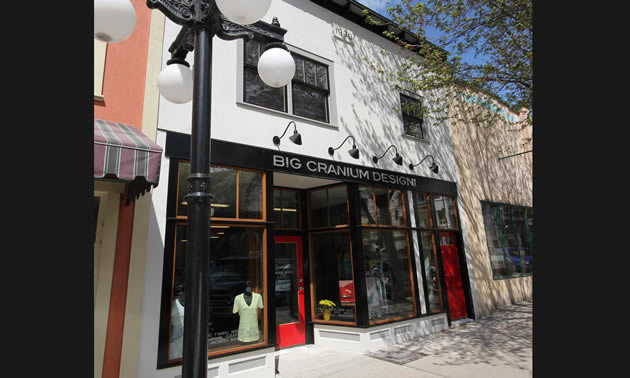 The owner of Big Cranium Design, Paddy Duddy, has established a business that allows him to enjoy living and playing in Nelson, B.C.
Tell me a bit about Big Cranium Design.
I moved to Nelson in the fall of 1998 with the intention of spending the winter snowboarding and drinking pints at Mike's Place Pub. This all went well. However, when springtime arrived, I decided that I didn't want to leave the Kootenays and began looking for employment in the area. After job searching fruitlessly for a few weeks, I decided that if I was going to make a go of it here I should probably start my own company. I had screenprinted in Vancouver (B.C.) for a few years previously, so I purchased some equipment and Big Cranium was born. I started very small as a one-man show out of a garage. I walked around from business to business seeking out new clients.
What was your first job and what did you learn from it?
My first job ever was a paper route. I learned that there was no future in delivering papers.
What's your passion outside of work?
Music mostly. I play drums in an AC/DC tribute band called BC/DC and an old punk band called D.O.A. I also occasionally play bass and sing for a crusty hard-core band called Circle the Wagons. I'm also an avid highland dancer.
Can you offer some advice to anyone just beginning a business venture?
Have fun—don't let it run or ruin your life. Don't start a screen printing company and go into competition with me.
What do you like most about your job?
I like working alongside the incredible staff at Big Cranium. We have an incredible team. Without such an amazing crew, this company would not exist.
Why did you choose to get into this business?
I got interested in graphic design and screenprinting when I was in high school. I started working at a screen-printing shop with the single goal of making shirts for the bands I was in at the time. Eventually, the bands would break up but the job remained the same.