New leadership for the Trail chamber
Ed Attridge of the Trail & District Chamber of Commerce focuses on member benefits and community economic development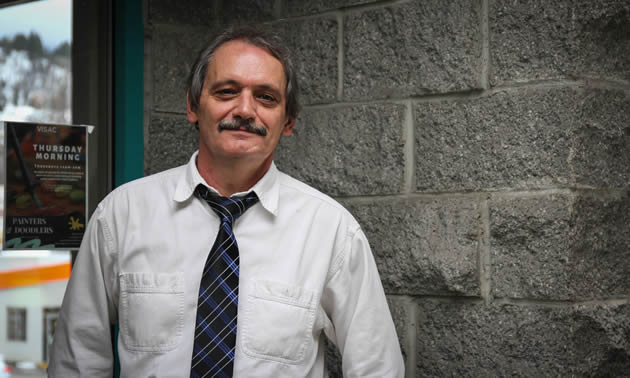 The board of the Trail & District Chamber of Commerce has recently welcomed Ed Attridge to the position of executive director. Charleen McPhail—who is new to her position as well—has joined Attridge as his executive assistant.
"Chambers have a lot of moving parts, and it has been interesting getting a handle on the diversity of operations," said Attridge. "Our focus will be on membership, its benefits and community outreach."
Attridge came to Trail from the non-profit sector in small-town southeastern Saskatchewan. He sees the chamber of commerce as a dual-focus organization that supports both the business membership and community economic development in general.
"Previously," Attridge said, "I was the executive director of a non-profit community revitalization foundation In Wolseley, Saskatchewan. Part of the program that I was running gave me the opportunity to establish a chamber of commerce in that community. This also gave me the opportunity to learn about chambers and introduced me to their function."
Broadening the focus
Attridge believes that in order for chambers of commerce to maintain relevance in today's world, they need to embrace community economic development, involving themselves with community outreach whenever they can.
"We have recently done so by supporting Rossland's Rekindle the Spirit of Christmas volunteers," he said. "We helped with the administration and the grant writing for that community event."
The Trail & District Chamber of Commerce supports the business communities in Trail, Rossland, Fruitvale, Montrose and Warfield. It has just over 250 members currently.
"I'm happy to be seeing continuing growth in membership numbers," Attridge said. "In the upcoming year, our goal is to promote the benefits of membership in a stronger way than they've been promoted so far."
Attridge also plans to strengthen community outreach with partner and potential partner organizations, including other community economic development organizations in the area—the City of Trail, the Lower Columbia Initiatives Corporation, Community Futures Greater Trail and Rossland Tourism.
"I've connected with some of these groups," he said, "but it's early days for me in this job, and I'm working hard on getting fully up to speed."