Escape to Africa via Nelson, B.C.
This West Kootenay business is the gateway to painted dogs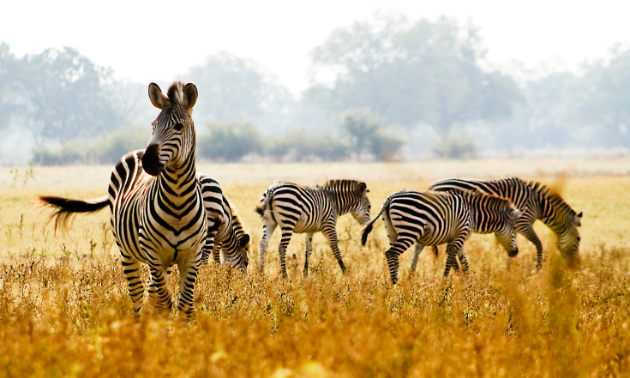 And now for something different: a Kootenay business that specializes in African safaris.
Escape to Africa Safaris is based in Nelson, B.C., and makes frequent trips to Zimbabwe with intimate groups of four to 10 guests so that they can experience wildlife, culture and landscapes that are nothing like our own.
The small business is run by the husband-wife co-owning couple of Fannuel Nsingo and Colleen Chisholm. Nsingo is from Zimbabwe and Chisholm has called Nelson home for the past two decades. The pair met in Zimbabwe in 2008 when they were working in tourism, research and wildlife conservation. As their relationship progressed, Nsingo and Chisholm's vision for a business venture began to percolate as well.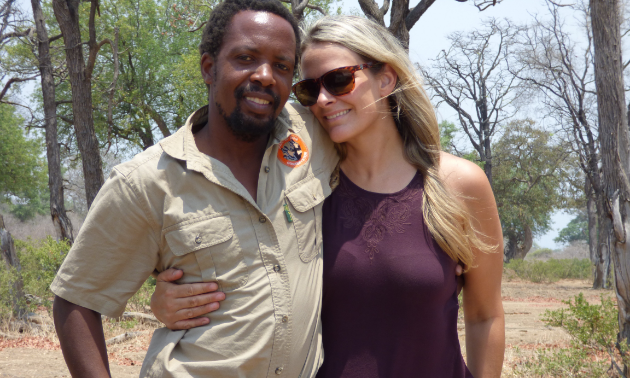 "We yearned to provide intimate and life-changing safaris in the bush that mirrored our own experiences throughout Africa," said Nsingo. "The experience can evoke a lot of emotion. It showcases natural beauty and elements that really connect you with a sense of purpose."
Small groups = big memories
After more than a decade of work throughout Zimbabwe, including Mana Pools National Park, Hwange National Park and Painted Dog Conservation, Nsingo and Chisholm were ready to launch Escape to Africa Safaris. Within months, the new business owners were meeting clients in Nelson and guiding them on safari in Africa.
"Due to the nature of our business and accompanying our guests on safaris, it makes it much easier to meet people one-on-one in Canada, nurture a connection and create the perfect safari together," said Nsingo.
"An exceptional safari should be one that offers you paramount wildlife viewing and one-of-a-kind moments versus frustrating overcrowded tours competing for a single photo," said Chisholm. "We offer small intimate, group-sized, tailored safaris that really go off the beaten path to our old stomping grounds. Bush flights, dining under the stars, roaming the park on safari, gorgeous camps, floating down the river with elephants, walking safaris, cultural experiences and flying over Victoria Falls are just some what we offer in our all-inclusive packages.
"We partner with exceptionally beautiful lodges and tented camps that offer characteristics of an older era. We strive for our guests to be swept off their feet with an 'Out of Africa' feeling rather than the hustle and bustle of overly commercial, themed tours. Owning and operating Escape to Africa Safaris means that we oversee the entire trip from start to finish, while safely immersing you into natural surroundings with abundant wildlife."
Small business = big savings
Thanks to Nsingo and Chisholm's years of experience in the field, the family-run business has access to a solid network of reliable contacts, reputable operators and professional guides.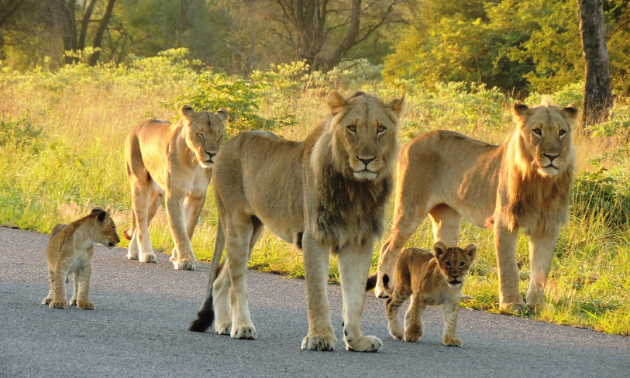 "Being small has given us a competitive edge," Chisholm said. "We can't offer as many trips as bigger corporations, but we can offer exceptional intimate trips for fair prices due to lower operating costs and smaller group sizes."
To streamline the process, Escape to Africa Safaris uses the same insurance coverage, lodging and charter flights. Because there are no major airports in the Kootenays, the 25-hour trips usually fly out of Vancouver or Spokane, Washington, to the Netherlands, followed by South Africa and Zimbabwe. The moment the adventure-seekers arrive at their safari destinations' airport, Nsingo is waiting to welcome them.
Escape to Africa Safaris offers 10-day, 14-day and three-week safari options. Safaris take place in national parks throughout Zimbabwe, Botswana and Namibia.
"We specialize in Zimbabwe," Chisholm said. "So far, this has also been our most-sought-after destination. Lonely Planet has ranked Zimbabwe as third best country to visit in 2019. We know this is partly due to Zimbabwe being one of the safest safari destinations with outstanding wildlife, UNESCO World Heritage Sites and friendly people."
Painted dogs and The Big Five
During his time at Painted Dog Conservation, Nsingo helped track packs of painted dogs for BBC's Dynasties. The documentary series detailed the daily life of painted dogs including social behaviours, hunting, challenges, denning and their rivals. Due to the connection with Painted Dog Conservation, Escape to Africa Safaris focuses on painted dogs.
"It's interesting to highlight painted dogs because they are fascinating creatures that are endangered," Nsingo said. "Seeing them in the wild can be a rare experience for guests and we have the right resources to make this happen more frequently. We focus and educate guests on local conservation initiatives that are helping species overcome great obstacles, including loss of habitat and poaching."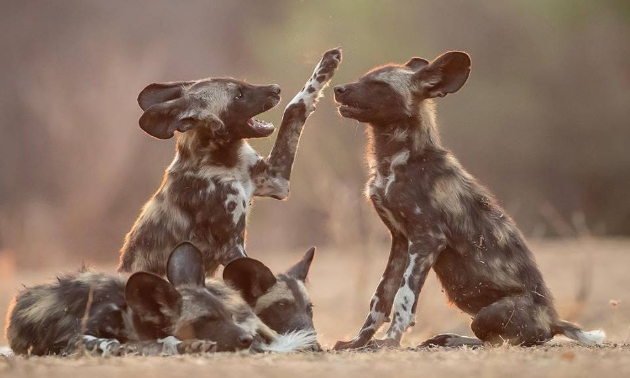 Another area of emphasis for the company is showcasing "The Big Five"—elephant, buffalo, lion, rhino and leopard. There are plenty of other animals that travellers can see, such as zebras, cheetahs, impalas, jackals, giraffes, hippos, crocodiles, warthogs, baboons, monkeys, elands, kudus and waterbucks. There is also a vibrant variety of birds to spot in the African bush that will appeal to casual bird watchers and birders alike.
"I love exploring national parks with guests that are new to Africa and seeing their amazement and excitement from wildlife encounters," said Nsingo. "The raw beauty of the bush and diversity throughout the country touches people. Many are humbled by the experience. It remains with them for a lifetime."