Eagle Pass Lodge wins hospitality building award
Luxury, privacy, service—at Eagle Pass Lodge, it's all for you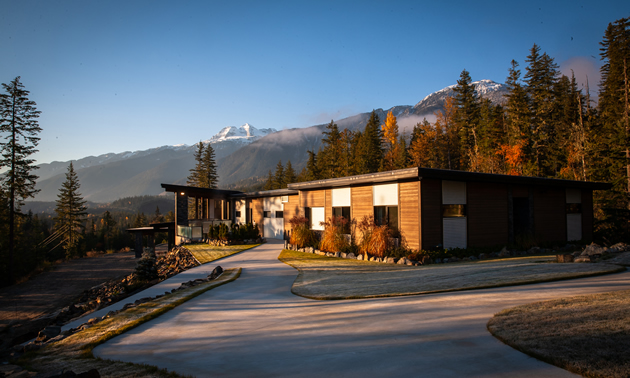 Eagle Pass Lodge sits on a cliff in the middle of a forest, immersed in nature and solitude. It feels remote, isolated and private, yet the nearest convenience store is just a seven-minute drive away.
The lodge is the accommodation component of Eagle Pass Heliskiing, located just minutes south of Revelstoke. It was built by Faction Projects Inc. of Kelowna and completed in early 2017. Management and staff of the luxurious, 13-guest-room lodge specialize in creating deluxe experiences for small groups of guests.
"We offer an elite, all-inclusive lodge program for our clients," said lodge manager Sandra Gregory. "It's a very exciting time for us.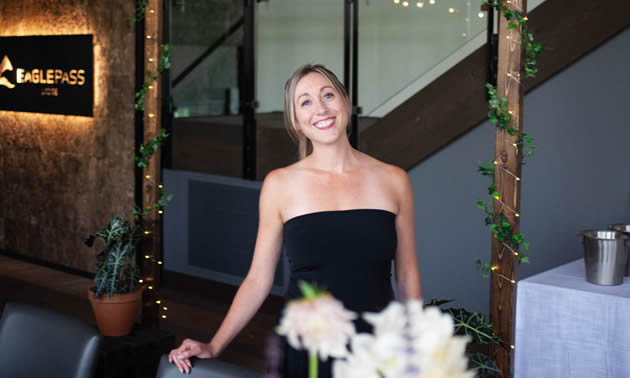 "Prior to this build, we ran all of our operations out of rented facilities. We had guests sharing rooms with bunk beds, we had a family kitchen and a great room."
In the new, 9,500-square-foot lodge, every guest room has an ensuite bathroom, while individualized, customized gourmet meals and heli-skiers' take-away lunches are prepared in a commercial kitchen.
"It has helped elevate our guest experience," Gregory said. "We now have a facility that speaks to the level of our skiing and our bespoke service. We are evolving from strictly a luxury heli-skiing operation into a year-round destination with unlimited opportunity."
In the winter, Eagle Pass Lodge accommodates a maximum of 12 heli-skiers at a time and provides the ultimate in customized individual service.
For corporate groups and special events seeking a venue in the summer, Eagle Pass Lodge has 13 double-occupancy rooms for a maximum of 26 guests. The lower floor common areas of the lodge—including a dining room, bar and great room—can accommodate up to 90 people. The outdoor patio increases the seating capacity to 120 people.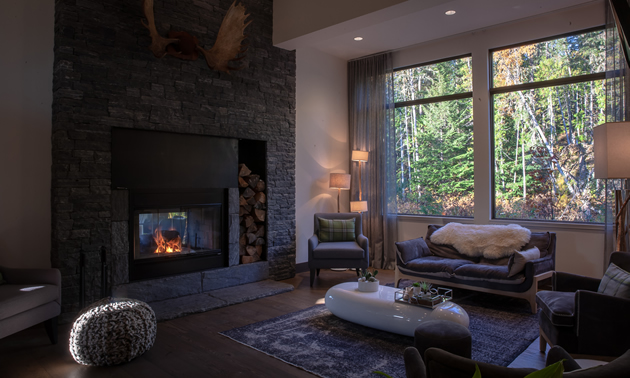 "We plan everything around the client," said Gregory. "We customize each detail to their needs. Along with the client's preferred food and drink, that customization includes helicopter activities like heli-fishing, hot springs, photoshoots, yoga, golf tours—your helicopter is waiting when you get up in the morning."
And at the end of the day, the massage room, the yoga studio and the outdoor hot tub are there to relax and restore you.
On September 20, Eagle Pass Lodge was awarded top honours in the hospitality category at the Thompson Okanagan Kootenay Commercial Building Awards, held in Kelowna.
You can meet Sandra Gregory on her entertaining video tour of the lodge, here. Be sure to watch it to the end.