Trail's movers and shakers
Trail, B.C., is supported by a many forward-thinkers who are making things happen in the community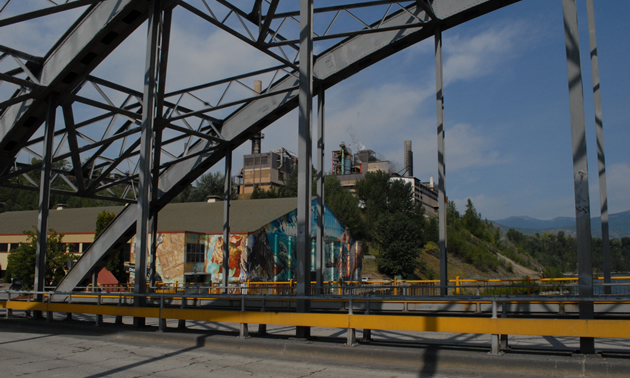 A lot of people have put their time, energy and cash into accomplishing things in the community of Trail, B.C., and they all deserve appreciation and recognition. Here are some of the people who keep Trail's heart strong, vital and warm.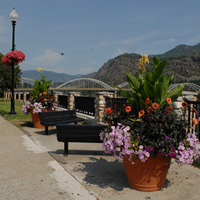 Barbara Gibson was named Trail's 2014 Citizen of the Year for her work with the Generation to Generation Society, the Trail and District Public Library, the United Way of Trail and the Greater Trail Hospice Society.
Mary and Roger Austin have recently opened Austin Engineering Ltd., which is growing fast and becoming a strong presence in the city and community.
Daniel Hailey, owner of Casa di Cioccolato, created the quirky and colourful Bike Alley and gives his time to the Downtown Trail Business Association. He gets our applause for bringing chocolate, colour and fun to downtown Trail.
Terry Van Horn is the economic development co-ordinator of the Lower Columbia Initiatives Corporation, which provides support, information and resources for existing and potential businesses.
Mark Slessor is the new owner of Performance Fitness. See more about Mark here.
Dan Ashman, the dealer principal at AM Ford led the campaign for the region's mobile MRI and the installation of defibrillators in 14 sports venues in the West Kootenay.
Gina Ironmonger, owner of Keystone Appraisals, spearheaded the construction of both a community garden and planters for the Incredible Green Route, where businesses are growing edible plants to support the local food bank—it's practical and it's pretty.
The Ferraro family owns and operates Ferraro Foods in Trail and Rossland and partners with Tim Moorhead in the Trail Pharmasave. The Ferraros focus their charitable giving on initiatives that support children.
Ben and Tersia Dejager are fulfilling a dream with their purchase of Columbia Gardens Vineyard & Winery. They have created a beautiful guest house as well as a small meeting room and banquet facilities.
Bill Garnett owns Columbia Valley Greenhouses, Ye Olde Flower Shoppe and Unforgettables. His stores are helping to revitalize downtown Trail, and decorating the exterior of his stores with seasonal plants is a great model for other businesses in Trail.