The WorkBC Centre in Trail is ready to help, just not face-to-face
Staff are working hard to provide services during this time of pandemic-induced physical distancing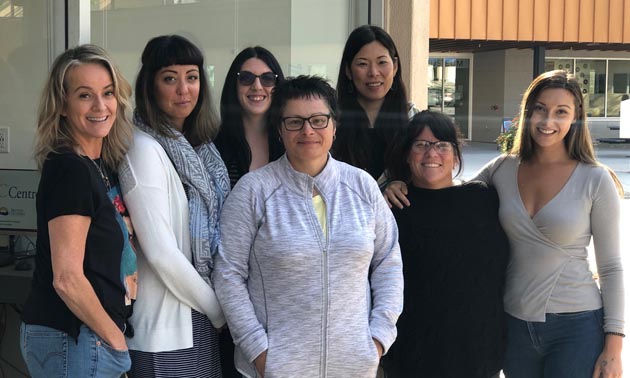 The Trail WorkBC Centre opened at an auspicious time. Its June 2019 opening gave the staff about eight months to settle in before Canada was hit by the tidalwave of unemployment due to the COVID-19 pandemic.
And our country's unemployment statistics are brutal. During the week of March 23 to 27, nearly one million unemployment claims were filed. On March 27, Parliamentary budget officer Yves Giroux published a report that forecasted the Canadian unemployment rate could hit 15 per cent by the end of the year due to the pandemic. In February, the rate was 5.6 per cent.
The Trail WorkBC Centre is here to help. Staff members deliver a wide range of employment services and programming to residents of Trail, Rossland, Warfield, Fruitvale, Montrose and RDKB Electoral Areas A and B. (See below for other WorkBC Centres in our region.)
Megan Johnson is the centre's manager, and Trail happens to be her hometown.
"It's a privilege to work in this dynamic community and serve the residents of the region," said Johnson. "WorkBC has so much to offer businesses and job seekers. My incredible staff are highly knowledgeable and truly committed to delivering the highest quality of service."
Johnson's staff consists of two resource advisors, five employment counsellors, a workshop facilitator and an employment specialist with the Immigrant Services Society of BC.
Visitors to the WorkBC Centre at 1499 Bay Avenue would find the space bright, airy and contemporary … if it were open. Due to the COVID-19 outbreak, the centre has had to close its doors to in-person service. However, resource advisors, employment counsellors and WorkBC support staff continue to deliver virtual services by phone, WorkBC Online Employment Services messaging and email.
"We are exploring new ways to connect with clients," said Savina Kelly, employer outreach and communications manager. "This is a challenging time for everyone but we will ensure that clients have access to WorkBC employment services and programs, whether it be through online workshops, virtual meetings or other means."
Onward into the future
Executive director Jocelyn Carver said that jobs in the hospitality, tourism, trades and education sectors as well as in medical professions are growing and that the Trail WorkBC Centre is poised to help prepare residents who are unemployed or underemployed to fill those gaps in the local labour market.
"We are delighted and humbled at the warm welcome we've received from the community," Carver said. "We are building relationships and striving to help create what Lower Columbia residents want for their future."
WorkBC is funded by the Government of Canada and the Province of British Columbia. The Trail centre staff work in partnership with other community organizations such as Community Futures, which delivers a self-employment program, and Career Development Services, which provides client-centred employment support to people with multiple barriers.
If you have questions or need assistance, contact the Trail WorkBC Centre at 250-512-3001 or [email protected]