Top 10 things to do in Cranbrook with kids
Rock climbing, mini-golfing and swimming are a few of the most enjoyable activities for Cranbrook kids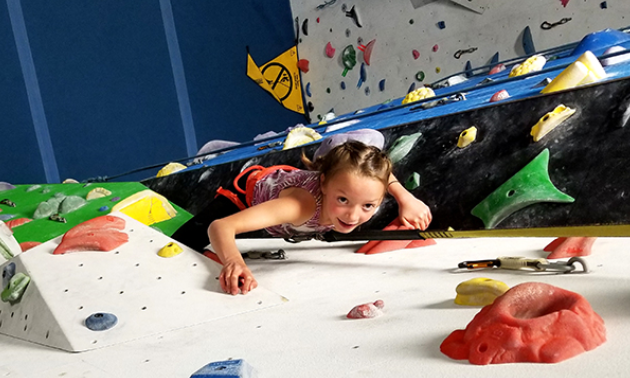 "Mom, Dad, let's do something fun!"
Finding enjoyable activities with your kids outside of the house can be problematic. Fortunately, we've compiled a handy-dandy guide to showcase the best businesses in Cranbrook that cater to children. Look over the list of eclectic options and scroll down for more comprehensive explanations.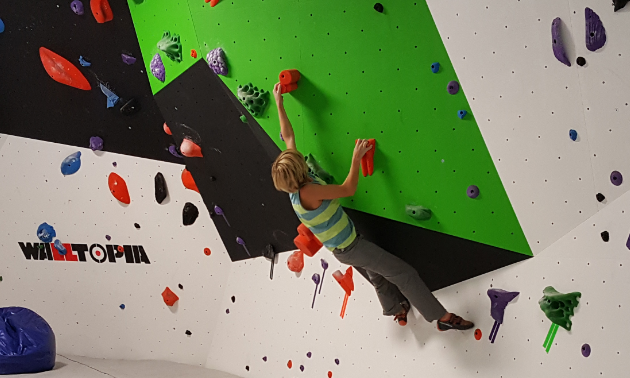 Amidst Arq Mountain Centre's colourful interior lurks a behemoth of a structure that is sure to test the limits of avid climbers and recreationists of all kinds. Don't be too intimidated though—there are climbing walls for all levels and abilities in the Arq facility, including a kids section that has been very popular. "We have a massive playground and kids walls," said Gordon McArthur, owner of Arq Mountain Climbing Centre. "There are couches for parents to hang out on which has been great. It's a really social community. We have a fitness area, ping-pong table, retail, cafe, and a yoga studio with various classes like barre and pilates. It's really multi-faceted."
Products and services offered:
Climbing wall
Fitness classes—functional fitness and studio fitness
Kid zone
Retail products—clothing, climbing apparel and merchandise
Food
Beverages
Online birthday party bookings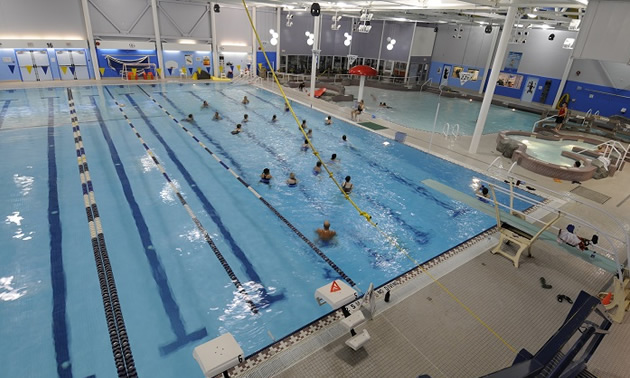 The Cranbrook Aquatic Centre is a multi-use aquatic playground that features an eight lane pool, a nineteen person hot tub and a leisure pool. There is also a steam room, dry sauna, one-metre springboard, rope swing and waterslide. The lane pool is equipped with stairs and a chair lift. The leisure pool has an overhead raindrop spray feature and a shallow water bubble pit. The leisure pool is kept at 86 degrees fahrenheit, a temperature that may be more comfortable for young children. This facility also includes a viewing area where health regulations allow street clothes to be worn.
Amenities:
Hot tub
Sauna
Steam room
180-foot water slide
One-metre diving board
Rope swing
8 Lane, 25-metre lap pool
Leisure pool with spray features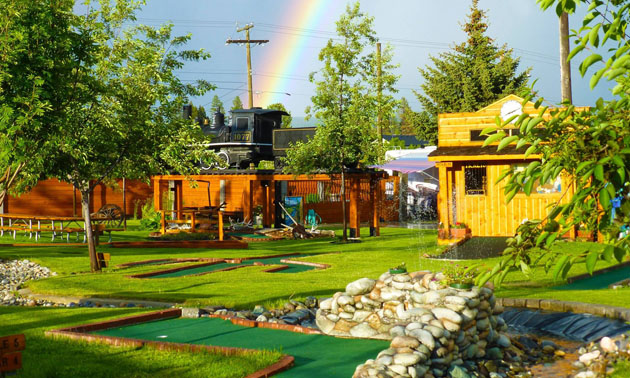 The Elizabeth Lake Lodge Mini Golf Course is said to be the most challenging course in Western Canada.
The perimeter of the golf area is painted with nature murals and the props for the course are creative, attractive and fun. Water features, a train, an outhouse, bridges, impossible curves, and loop-de-loops are all part of the obstacles for this distinctive mini golf course.
After you shoot an 18-hole round of mini-golf, wander the pleasant trails at Elizabeth Lake. The lake is right behind Elizabeth Lodge Lodge.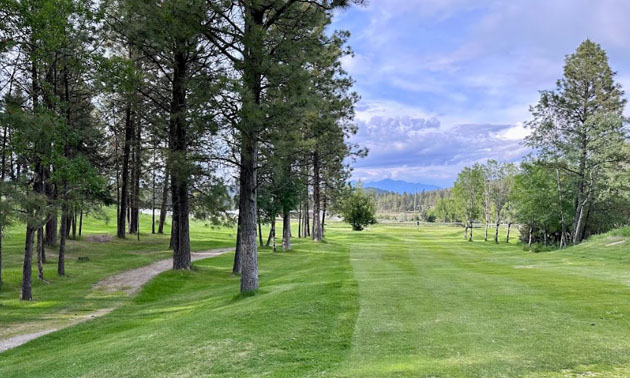 Perfect for beginners, the Mission Hills Golf Course offers a family-friendly 18-hole course, as well as the only covered driving range in the region. The scenic mountain views are unsurpassed and wildlife is a common sight while out on the course. If you're short on time or looking for an easy and fun golf experience, the unique 3-hole "Mini Mission" loop is a great option.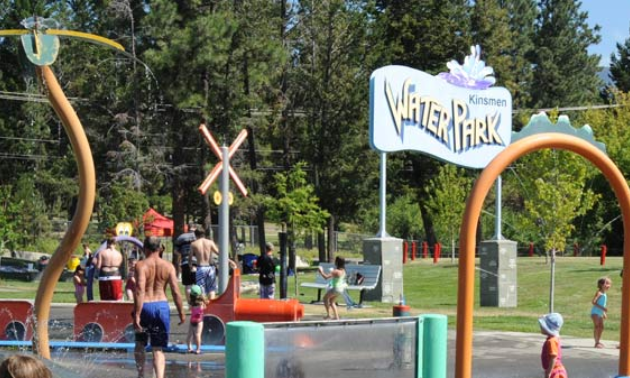 Cool off with the kiddos at Kinsmen Spray Park, a family-oriented community park that has a colourful assortment of water dispensing objects such as rainbows, palm trees and fire hydrants. There's also a combination of open green space for games and activities, picnic tables, park benches and numerous water features.
Amenities:
Water features
Picnic tables
Park benches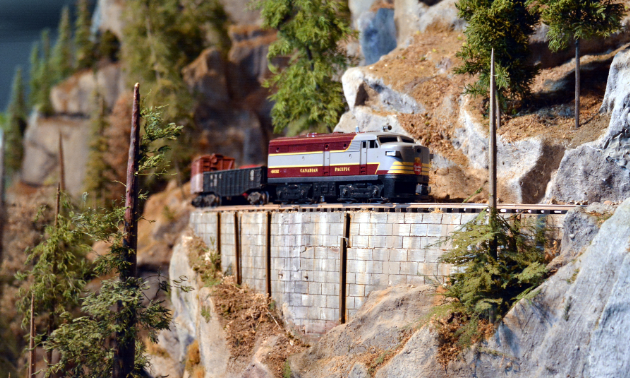 The primary draw of the Cranbrook History Centre is the Canadian Museum of Rail Travel.
"We are best known for our large collection of historic train cars, many of which are available for touring," said Melissa Roberts, tour guide for the Cranbrook History Centre and Royal Alexandra Hall. "Our train tours are always a huge draw for tourists. We get quite a lot of return visitors who weren't able to take all of our train tours and those who enjoy visiting our model train exhibit every once in a while."
The Cranbrook History Centre isn't all classical cafes and choo-choo trains either. The facility houses several displays about the history of the Cranbrook area, including a collection of local historical objects from fossils to basic home items and medical equipment.
"It provides a certain degree of variety that opens the museum to a wider audience rather than just focusing on rail travel," Roberts said. "Our local fossil exhibit is of special note as it houses several exemplary local specimens."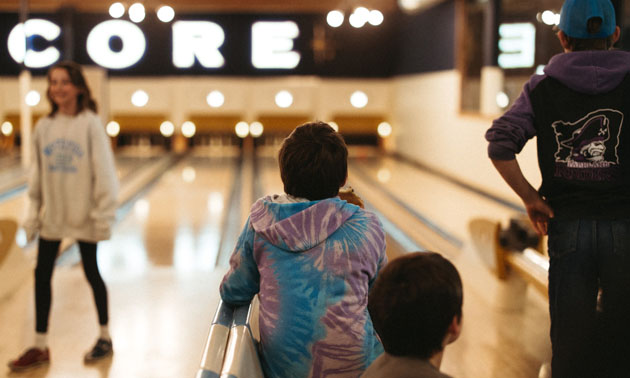 6. Sports: Cranbrook Bucks hockey game, ice skating/skateboarding, bowling
The Cranbrook Bucks are a junior "A" ice hockey team and part of the Interior Conference of the BCHL (British Columbia Hockey League). They play their home games at Western Financial Place. If accompanied by an adult, kids under the age of 14 are free. Each adult can accompany a maximum of four free kids tickets excluding immediate family.
Cranbrook has two indoor arenas that are designated for public ice skating: the Kinsmen and Memorial arenas. Tie up your ice skates and get ready for family fun! Skate rentals and parent and tot sessions are available. Please note that ice is removed temporarily in the summer months. During the winter months, the Cranbrook Public Works department operates several outdoor skating rinks. Baker Park near downtown Cranbrook features two rinks—one for public skating and the other for hockey. There is also an outdoor skating rink at Pop Price Park, located on Briar Avenue NW by Bridge Interiors.
The Viking Skate park is located in Balment Park, beside Western Financial Place. It's a great place for kids to burn off some energy and practice their kickflips and ollies, while parents can catch a bit of rest and shade at adjacent picnic tables. Washrooms, drinking fountains and parking can all be found nearby.
Encore Brewing is Cranbrook's newest family-friendly entertainment venue. This formerly dilapidated bowling alley has been fully refurbished and restored and given new life as a brewery/bowling alley and games venue. There's plenty on tap to keep kids (and parents) happy—8 state-of-the-art bowling lanes can be booked and there's a decent selection of arcade and retro games to play. Minors are welcome until 9:00 p.m.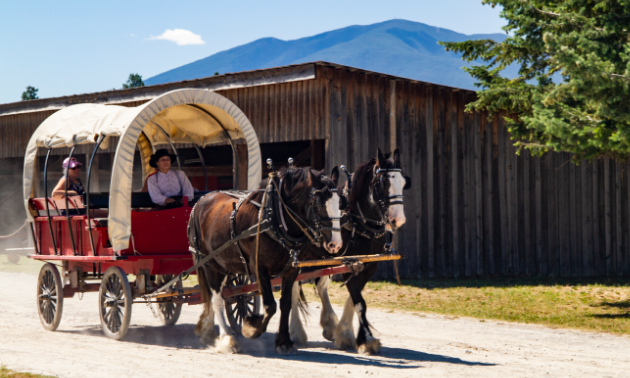 See what life was like in Western Canada in the late 1800s—visit Fort Steele Heritage Town. This idyllic location is a preserved representation of Canadian history, including all the quaint architecture and art that you would hope to find within.
Fort Steele is perched on the western slopes of the Rocky Mountains. Since its gold rush beginnings in 1864, the village has gone from boomtown, to regional centre, to ghost town, to "one of the most important heritage attractions of its kind in British Columbia," said Jasmine Beaulac, education co-ordinator for Fort Steele. "Fort Steele has always been known to have a rustic style to the site itself.
Thousands of visitors come to Fort Steele to enjoy Clydesdale horse-drawn wagon tours, steam-train rides, gold panning, live theatre and street performances, museum displays and heritage trades demonstrations, such as gold panning, leathersmithing, blacksmithing and tinsmithing. As of this year, Fort Steele now has film festivals, movie nights and live concerts in the Wild Horse Theatre.
"There is something at Fort Steele for all ages," Beaulac said.
The best time to see exhibits at Fort Steele is during the spring, summer and early fall. That's when the buildings are set up displaying domestic and commercial interiors of the Victorian era.
"Fort Steele has done exceptionally well with maintaining its history through building and archives," Beaulac said.
There's a lot to like about the charming nature of Fort Steele, whether it be the constantly changing summer shows and street scenes, baby animals, delicious baking from the woodstove oven or something else entirely. Whatever your tastes or preferences, Fort Steele leaves an indelible memory in one way or another.
"Having an experience they will remember is what keeps visitors coming back to Fort Steele," said Beaulac.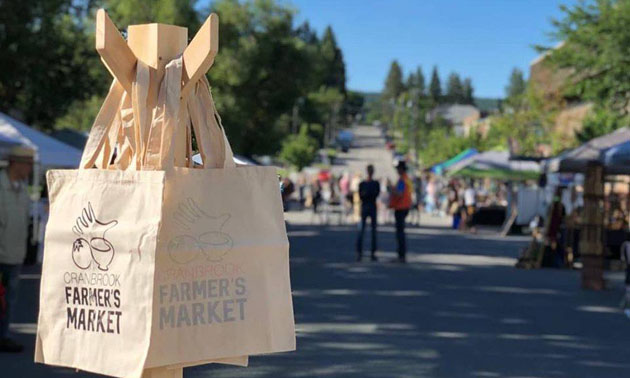 The Cranbrook Farmer's Market has become so much more than a place to shop. It's a place to connect with friends, to celebrate local business and farming, and to stroll with no set agenda.
The market is always a weekly delight for the senses. It awakens a sleepy Saturday with beautiful sights, sounds and delicious smells. Farmers and producers offer fresh in season fruits and vegetables, bread and baked goods, meat, eggs, craft wine and spirits. Plus, the farmers market sets up along 10th Avenue S. in downtown Cranbrook, directly beside Rotary Park. There's a great playground and spray park for the kids, and lots of shade trees and picnic tables to enjoy an al fresco lunch after the market.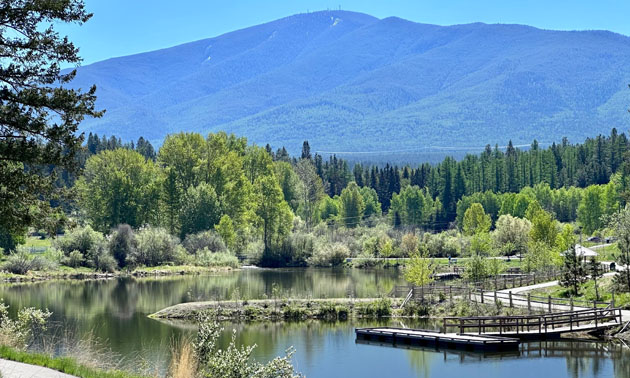 Idlewild is the most versatile park in Cranbrook. It's the perfect place for families to relax and have outdoor fun. The park has towering pines, open spaces, picnic benches, a horseshoe pit, and children's play equipment, including an adventure course and zipline. There are walking trails to guide you through the entirety of the park. Idlewild Park has a newly restored dam and reservoir/pond with two fishing docks.
The go-to hill for tobogganing in the wintertime is also found at Idlewild Park. Slide down with the kids for a fun-filled day in the snow.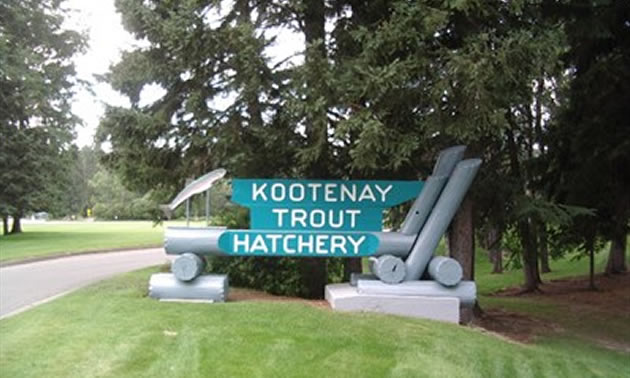 The Kootenay Trout Hatchery is a fun place where the whole family can see aquariums, educational displays, and take guided tours any time from May through August. An extensive interpretive area with aquaria, educational models, displays and a turtle pond is open every day for self-guided tours. There is also a stocked fishing pond on-site for new anglers to practice their skills in catch and release angling. Rods are available for loan and a guide can help get visitors set up for fishing. Learn to fish programs can be arranged in advance, which include a guided tour of the facility.
Located on the east side of the Kootenay River, the Kootenay Trout Hatchery rears up to three million baby trout each year. Rainbow, Cutthroat trout, Brook Char and Kokanee are raised to enhance recreational fishing opportunities. In addition, the red-listed White Sturgeon are raised here for conservation purposes.
There are various areas on the property where you can picnic or take a walk with a nature guide, and kids can even feed some of the resident trout.