PropertyGuys.com uses powerful leading-edge media to stay on top
Co-owners Dennis Staples and Thomas Leggott use their tech knowledge and skills to serve customers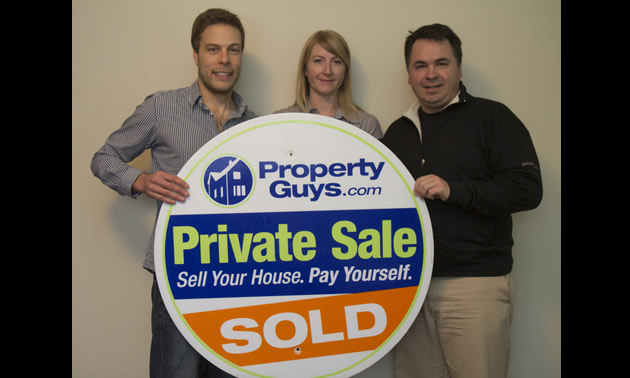 PropertyGuys.com is a modern marketing system in southeastern B.C. that helps homeowners sell their homes without using a traditional high-commission real estate agent. According to the owners, Dennis Staples and Thomas Leggott, they help home sellers sell faster, stand out and get noticed.
The co-owners travel to meet with clients throughout the East Kootenay region of B.C. and help them plan and execute an extensive marketing strategy for selling their home.
The company was chosen by Kootenay Business readers as one of the winners in our first annual DigiTech Awards, and we recently had a chance to ask Staples and Leggott a bit more about the online aspect of their business.
What is the importance of having an online presence?
In modern real estate, it's all about the online listing. Everyone browses for homes online now. The way in which a property is displayed in this virtual arena in crucial to its sale. The purchase decision now happens online—we give our clients' properties competitive advantage through powerful leading-edge media (premium photography, HD video tours, extensive descriptions, floor plans, etc).
How do Facebook and Twitter help you in the business?
They allow us to keep in touch with our clients and the market in general. We post all of our new listings, price reductions and sold properties as soon as they happen, as well as relevant real estate news items. So anyone in the East Kootenay who wants to keep informed of the region's real estate trends can do so easily by following us. For Facebook, we even buy advertising for specific client properties and target that to Facebook users in the region and internationally who are interested in the Kootenays.
What are some tips for being successful online?
Be disciplined and have a plan for promoting your business online. Make sure you add fresh content on a regular basis and give your customers/fans/followers a reason to keep visiting.
How many devices do you own?
We're pretty connected. Everyone in the business has a modern PC with dual 27-inch monitors; we have tablets for in-home presentations and smartphones for communication.
What is your smartphone of choice?
Android. We run our business on Google Apps/Mail and Android is the best way to integrate our office and mobile environments.
What are your three must-have apps?
Google Maps: We cover from Edgewater/Radium Hot Springs right through Kimberley/Cranbrook all the way to Elkford—so good mapping tools are key.
MagicPlan: This is a great floor-planning app that uses the camera on the tablet to help quickly create floor plans of homes.
Zoho CRM: This is customer relationship management software to keep all client contacts and interactions handy on our phones/tablets.
What is your favourite online read?
Google Alerts set for a variety of online real estate publications.
What is one tech trend that you see for the Kootenays in 2013?
We believe the popularity of Internet video (YouTube, etc.) will continue to grow. We've explicitly heard from our clients and the subsequent home buyers that they love the HD video tours we offer. Other local tourism businesses are using video more and more in their social media marketing, and we believe businesses in general will continue to find appropriate ways to use video in their efforts.