Sparwood's Elk Valley Precision & Cab Inc. are masters of fire and steel
Since 1990, the company has provided custom machining, fabrication and welding services to Sparwood's industrial businesses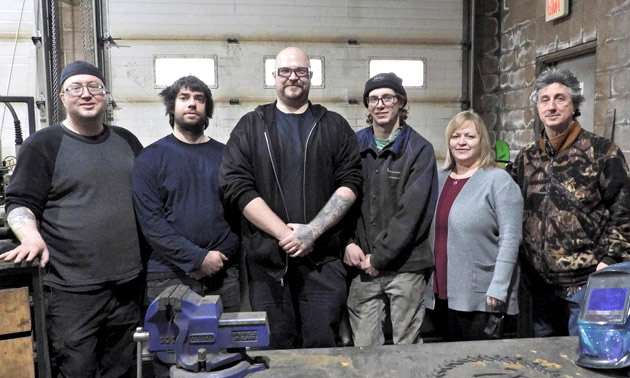 Working with steel and metal is an art. Whether it's custom machining parts for an industrial business, providing fabrication and welding services to local companies or creating one-of-a-kind metalwork designs, the team at Sparwood's Elk Valley Precision & Cab Inc. are true artists and craftspeople.
In recognition of their success, the company garnered the Industrial Business of the Year award at the 2020 Sparwood Chamber of Commerce Business Excellence Awards.
Owner and founder of Elk Valley Precision & Cab Inc., Mark Scholpp, has run his family-based business in the community since 1990. From its start in the back corner of a local radiator shop, the company has grown and expanded substantially over the years.
"We purchased [our current] building and property in 1996," Scholpp said. "We've added two additions onto the original building since, with the latest addition in 2019 bringing us to a total of 6,800 square feet."
Masters of fire and steel, the team of eight close-knit employees get a majority of their work from Sparwood's biggest employer, Teck Coal Ltd.
"We supply them with new and rebuilt seats and doors for their mining equipment and complete cab overhauls," said Scholpp, "We also do custom machining and fabricating for all other areas and departments of the mine."
Other local customers include Finning, Komatsu/Joy Global, Snow Valley Cooling & Heating, Mountain Mechanical, Summit Lift Co. and CNRL, among others.
The addition of a CNC plasma table to the shop has allowed staff to exercise their creativity and metalworking magic—a pastime that has proved popular with customers. From decorative metal gates, personalized custom signs and unique fire pits, the design possibilities they can offer are endless.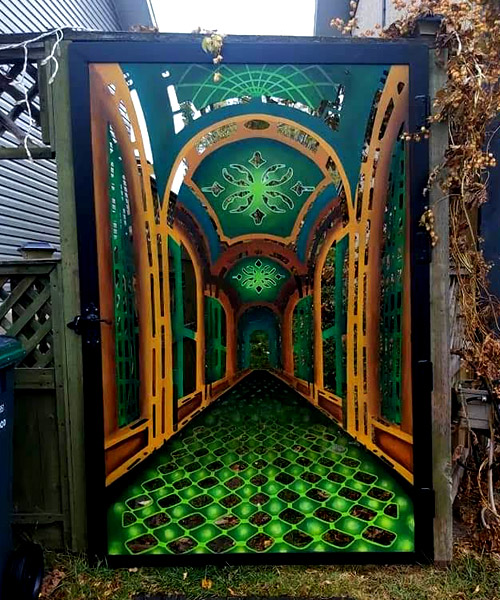 "Whatever you can imagine and put on paper, we can scan it into the CNC machine and make it!"
KootenayBiz caught up with Scholpp and chatted with him about his long-standing success as a Sparwood business owner:
What are the core values that you bring to your business? What's important to you personally and as a business owner?
I have always placed the quality of work as top priority. An old trapper and logger told me when I first started my business that "to be successful has nothing to do with luck, just hard work." I have always stood by this and have passed this motto down to my family and employees. We have always tried to maintain a family-type atmosphere with our employees, both in and out of the shop.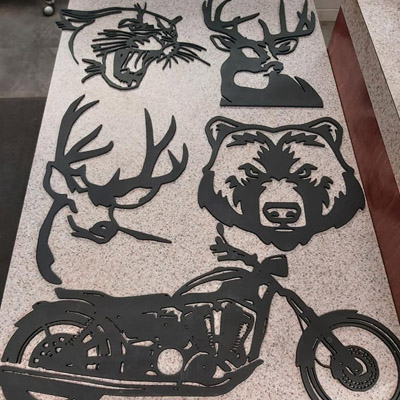 What are some favourite projects that you've worked on?
The custom work that our customers bring into us—whether it's a part for a lawnmower, a sign or a name plate for a special person.
Do you have any future plans for your business that you are particularly excited about?
We are possibly looking into purchasing another plasma table along with a large metal shear and metal brake to put in the new addition, but with the COVID-19 pandemic, we will probably put those plans on the back burner for the time being until the economy gets back into full swing again.
Outside of your business, what are some of your favourite activities and things you are passionate about?
Since my son Joshua is running the shop now, I try to spend as much time as I can with my three grandsons—unless I'm at the shop working on one of my personal projects. I'm also busy with my photography, taking photos and processing the film myself. I also enjoy boating, fishing, hunting and hiking.