The Kootenay's original farmers' market is stronger than ever
Established in 1990, the Jaffray-Baynes Lake Farmers' Market upgrades with the times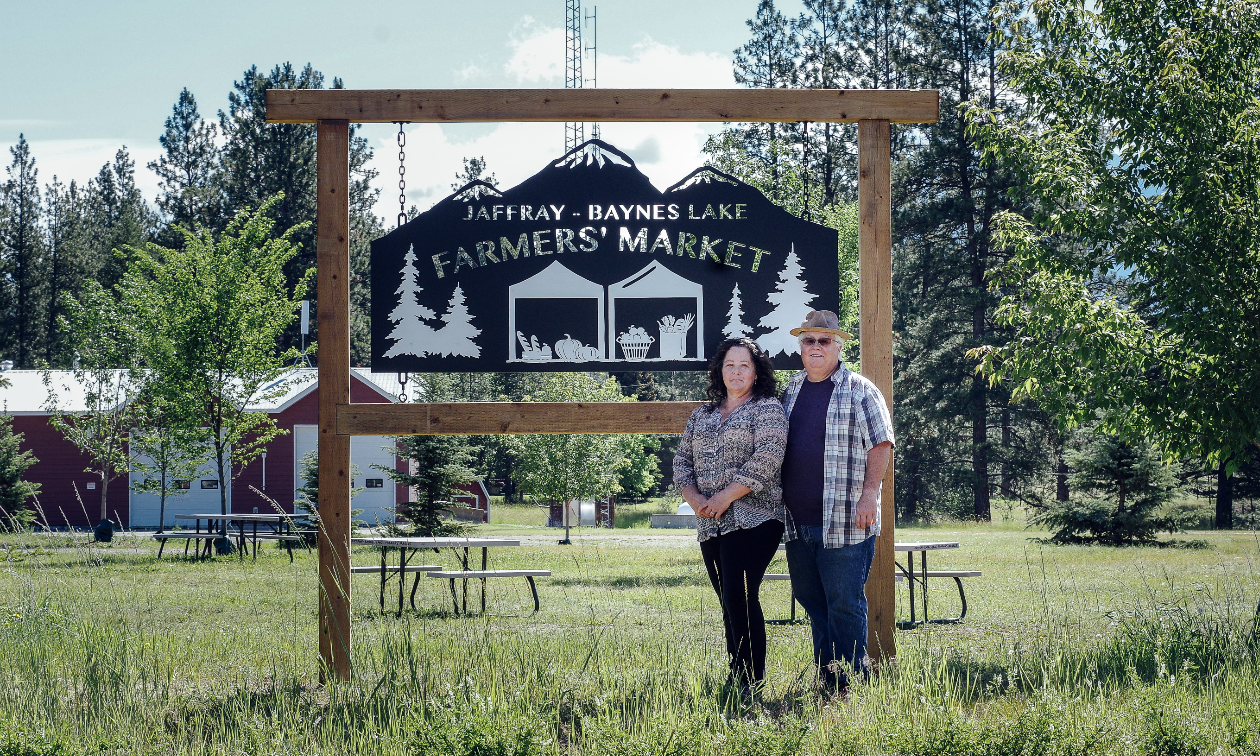 When the tiny community of Baynes Lake invited a few local farmers to share their wares in the former school yard in the spring of 1990, they didn't intend on being a trendsetter. But that's exactly what happened with the little market that could—the Jaffray-Baynes Lake Farmers' Market is now the standard that other markets aspire to become.
Weekly farmers' markets can be found in almost every community across the Kootenay's, but the Jaffray-Baynes Lake Farmers' Market was one of the first to do it—and do it well. Now in its 32nd year (The Market took a year off in 2020), the Jaffray-Baynes Lake Farmers' Market is back with more gusto than ever. Just last year, the Market location was upgraded with some enhancements that were aided by a grant from the Columbia Basin Trust. One of the improvements included 25 trees (firs, elms, ashes and maples) that were planted on-site to create shade for vendors and make the Market feel more like a park. Guests can now take a break and visit at any of the 18 added picnic tables. Refurbishments included an aging double outhouse, as well as the shed and market stage where buskers perform.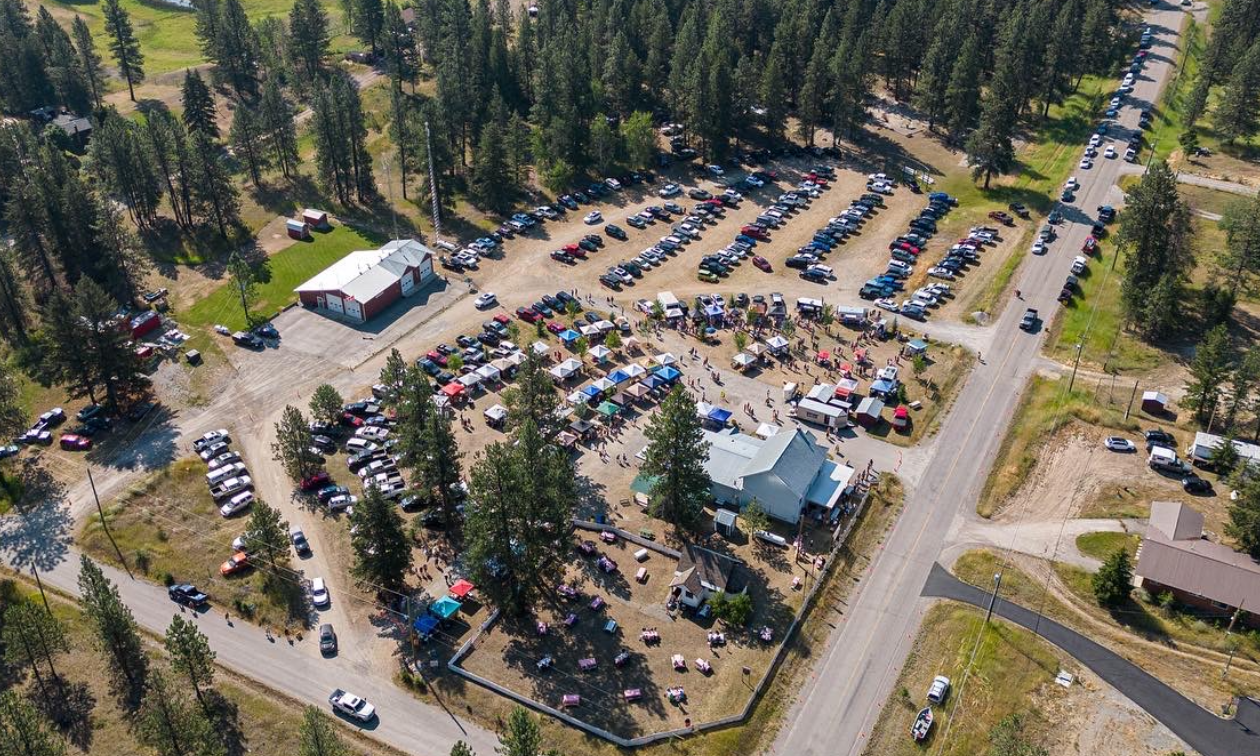 Much of the continued success of the Jaffray-Baynes Lake Farmers' Market can be attributed to Treanne and Shaun See, market managers who take pride in showing off the best of what the area has to offer.
"We work closely with the Baynes Lake Community Society, Friends of Lake Koocanusa and other non-profits to ensure the Market is sustainable, family-friendly and remains the amazing institution it is today," Treanne said. "Our vendor family and community of patrons are truly amazing and make Saturdays the best day of our week."
A step back into history
The Jaffray-Baynes Lake Farmers' Market was established in 1990 by Doug and Doris Lyon. The Lyon's brought their passion and experience from managing the popular Millarville Market in Alberta to the new market. Starting with just six vendors, it quickly grew to be one of the busiest markets in the Kootenays.
"We were thrilled when Doug and Doris approached us and we assumed market management for the summer of 2021," said Treanne. "As far as we know, the Jaffray-Baynes Lake Farmers' Market is the oldest independent farmers market in the East Kootenay."
Today, the Market boasts over 100 full- and part-time vendors and has become a fixture in the local community. Vendors include everything from local musicians, fruit and vegetable growers, handcrafted art and craft creators, small custom retailers, and food truckers.
"Our market is an all-around great way to start your Saturday off right," Treanne said. "We have a huge variety of vendors, an amazing pancake breakfast hosted by the Baynes Lake Community Society, live music, a playground, a shaded park and a nice variety of food trucks. Folks can drop by and do some shopping, relax with a coffee, have breakfast and also enjoy live music before heading to the lake."
The Jaffray-Baynes Lake Farmers' Market operates one winter and twelve summer markets (open Saturdays 9-12:30 from June 17 to September 2), expanding access to nutritious food, providing opportunities for second incomes and attracting tourists from all over the Kootenays and beyond.