Business is brisk with a COVID twist at Meat Matters in Kimberley
Essential workers include butchers like Trevor Shulist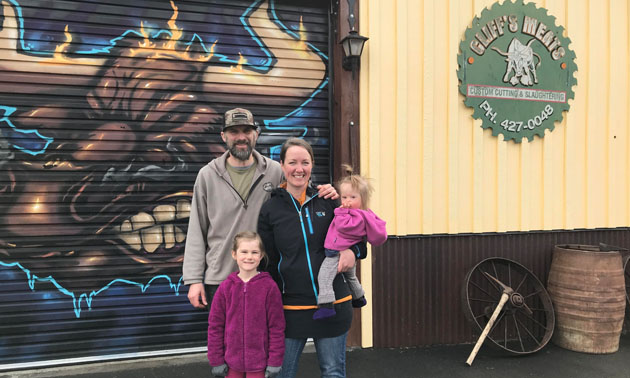 Meat is an essential part of most people's diets, and grocery stores have had inconsistent supplies since the pandemic arrived. Enter butchers, another brand of essential workers.
"I know when the store shelves are empty in town," said butcher Trevor Shulist, "and I know what's missing."
For example, Trevor knew chicken was sold out because customers called him looking for it.
Trevor and his wife, Jessica, bought the famous Cliff's Meats on Highway 95A east of Kimberley in 2018 and rebranded it to Meat Matters.
Since COVID-19 hit, the Shulists have shuttered their storefront but are still "open" for business. They've seen a higher demand for their meats but the demand is different nowadays.
As everywhere, demand is down from most restaurants and some stores, but demand is up from individual shoppers, said Jessica.
In place of the typical walk-in business, Meat Matters is experiencing a large number of orders via phone (250-427-0048), their website and Facebook Messenger.
Payments are often made by e-transfers now, a preferred method that is contactless.
The last part of the transaction—passing the goods—has changed too.
"There are a lot more deliveries and pickups," said Jessica. She delivers orders to Kimberley and Cranbrook on a regular schedule.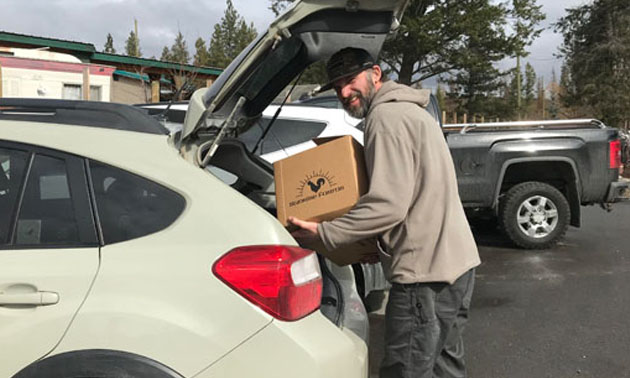 The butchery
Cliff's Meats was famous for its bacon, beef jerky and pepperoni.
"That's why we bought the business," said Jessica, "We were hooked on them."
Those are still the butcher shop's best sellers. But their selection of meat products is much longer. Check out their website for pork, beef and poultry; beef and turkey jerky; as well as numerous types of sausages.
The Shulists are well-spoken advocates for meat. Here are two blurbs from their website:
"Our Kootenay growing seasons are short. Raising livestock for food extends and supports our agricultural sector. Meat can be raised, harvested, processed, and consumed right here at home. Keep your food dollars here!
Meat Matters.
"Eating a diet filled with a diversity of REAL food is not a fad. The nutrient density of meat and fat from well-raised animals cannot be found elsewhere, nor can it be made in a factory.
Meat Matters."
Supporting local agriculture is important for food security now and in the future. Thanks to Meat Matters for making that easy.