1 in 12 salespeople are toxic troublemakers: Here's how to avoid hiring one
C. Lee Smith offers astute advice in his first book, Hire Smarter, Sell More!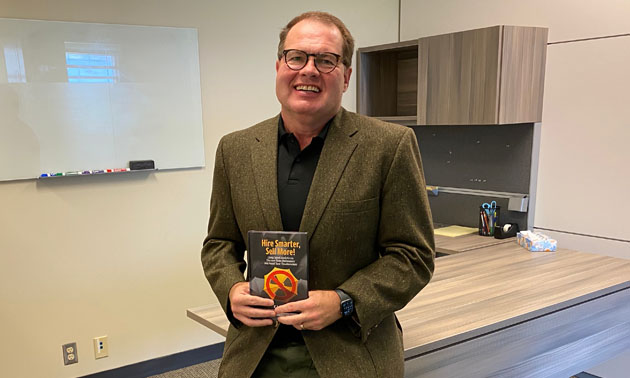 If you pay peanuts, you'll attract monkeys. That's just one of the many take-home messages from a new book, released in April, called Hire Smarter, Sell More! by C. Lee Smith.
The book's primary focus is offering common-sense best practices to hire smarter and add high-potential salespeople. The top tip? Hire rainmakers and not toxic troublemakers to your sales team.
KootenayBiz interviewed Smith via Zoom in late August. He is CEO of SalesFuel, a sales intelligence firm he founded in 1989 in Columbus, Ohio.
Smith said there are many books on hiring advice but the uniqueness of his book is that he defines 13 toxic types of salespeople. These archetypes are described in detail and case studies are included.
"It's so hard to fire them, so best not to hire them," Smith said. He is speaking from experience as he said he has hired a Jungle Fighter and a Drama Llama in the past. (You'll have to read the book to learn what they are!)
Now's the time to hire
With 35 years of business experience, Smith believes if you hire now, your company will be ready to tackle the new post-pandemic economy.
"Now is a great time to hire," he said. "The pool of salespeople is the best in 10 years" because of the impacts of the COVID-19 pandemic.
Moreover, he explained that the hiring process can take many months, and after the hiring, it can take up to six months for a new salesperson to get up to speed. Hire now and you'll have that new person ready to go as the economy picks up and with increasing confidence in the economy and vaccines on the horizon.
But he is quick to point out that his best timing advice is ABR—always be recruiting.
Rainmakers versus toxic troublemakers
Smith clearly lays out the differences between rainmakers and toxic troublemakers. And when asked, he did say a large part comes down to differences in emotional intelligence.
Rainmakers' traits include curiosity, empathy, resiliency and coachability. They have the courage to pursue bigger accounts and they close bigger deals.
On the flip side, toxic troublemakers' characteristics include self-importance, anti-social behaviour, low self-esteem and untrustworthiness. They also lower the performance of others in the sales team.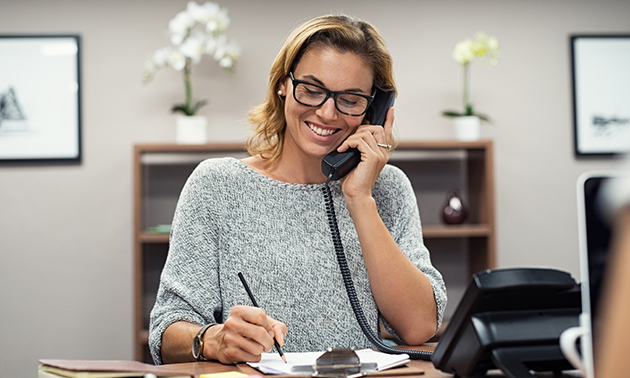 The scary part is how common these troublemakers are. Smith and some associates undertook a four-year research project that involved 30,000 salespeople across all industries. They concluded that one in 12 salespeople are toxic.
The best hiring process
A main purpose of the research was to derive analytics to make better hiring decisions. One conclusion is that an interview is not enough, according to Smith. Data and assessments are critical parts of the recruitment process, and he recommends four different assessment tools in the book.
"They provide a second set of eyes," Smith said. "They snap you back to reality."
And he recommends an audition stage in which the candidates are given a job task.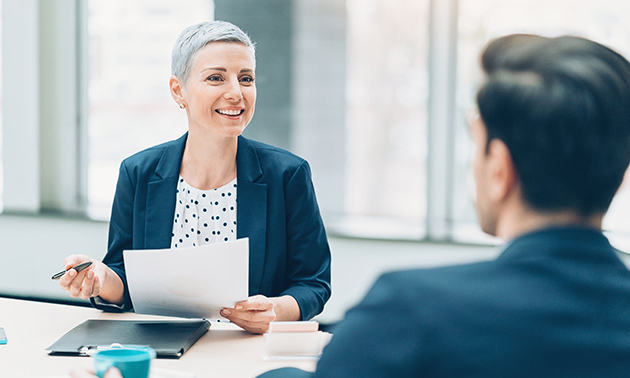 Advice for small businesses in particular
Smith admits that current rainmakers are few and far between for small businesses because they usually work for larger corporations. So his advice is to hire a potential rainmaker.
A common mistake of small start-ups happens when they grow and start hiring sales staff.
"The best salesperson will be the founder," said Smith. Thus, the founder, CEO or president should not get out of the storytelling mode but stay engaged in sales as they are the ones with the passion and institutional knowledge of the business.
Another trip up can be difficulties in accepting that the best salesperson might be the highest paid person in the company. They bring in the most money to keep the business going so deserve their pay cheque, Smith said.
One tip to consider is hiring from within the company, as a current employee is a known entity and less of a risk, Smith explained. Although they might not currently be in sales, they might have the skills for the new job, maybe even from their free-time hobbies and interests. The employee might also be eager to move into sales as it often is a promotion with a higher salary.
The book's "aha" format and audience
Published by ThiNKaha, the book has a unique format, called "an actionable sales journal." The book is a list of 140 tips or "aha moments" to assist managers in the hiring process. After each tip are blank spaces to provoke thought and encourage readers to jot down their insights.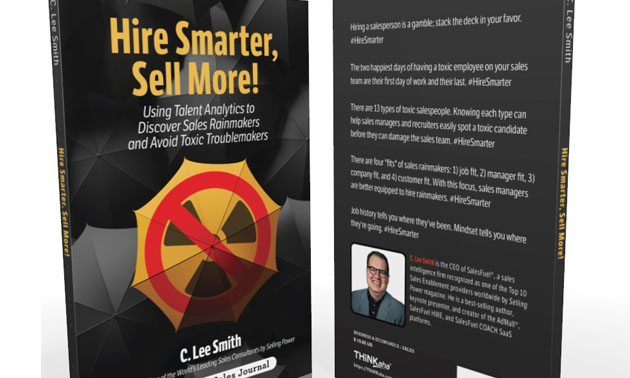 "The AHAthat/THiNKaha series is the CliffsNotes of the 21st century," writes the publisher. "AHAthat/THiNKaha books advocate for continuous, lifelong learning. They will help you transform your AHAs into actionable items with tangible results until you no longer have to say AHA to these moments—they'll become part of your daily practice as you continue to grow and learn."
Although the primary audience for Smith's book are recruitment and sales managers who are looking to hire salespeople, the book is relevant and useful to anyone looking to hire the best.
"Toxic is toxic no matter what," he said.
"I think it is harder to hire salespeople than other staff," Smith admitted, because they are good at storytelling and potentially misrepresenting themselves, especially the toxic troublemakers.
C. Lee Smith's superpower
When asked what his superpower is, Smith hesitated for only a few beats.
"My superpower is adaptability," he said.
As proof, Smith said he has reinvented his business three times in 30 years, and he has 22 employees today. Smith's best single piece of advice that he has followed to build a successful company is this:
"Hire someone who is better than you in some way."