The Village of Slocan is on the cusp of an eco-tourism boom
Once focused on forestry, Slocan is now evolving into an eco-tourism hot spot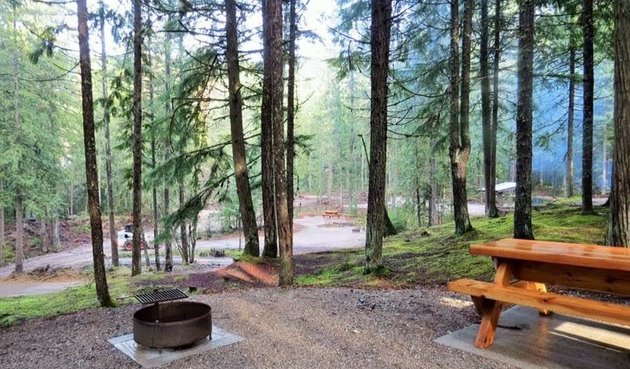 The Village of Slocan is a jovial community of about 350 people, located at the southern end of Slocan Lake in southeastern B.C. Forestry was once a main industry here, but the village had a change in focus after the 2011 closure of the the Springer Creek Forest Products mill. There was a shift toward eco-tourism, bringing with it an array of new residents and entrepreneurs who recognize the potential of this hidden gem.
Slocan was chosen recently by the Provincial Government, as a candidate for the Job Creation Partnership (JCP) program. With the help of funding from the Ministry of Social Development and Social Innovation͛s Community and Employer Partnership fund, the village will have four lucky participants selected for the JCP initiative. The project will enhance the waterfront and campground in Slocan, and give the workers 27 weeks of construction experience to add to their résumés.
We reached out to the community, asking for local business people to give their two cents. The response was overwhelmingly positive. Here are just a few of the many great things they had to say about living and working in Slocan:
"I think what attracts people here is the beauty of the scenery, the clean water, and the friendly people. Hiking, swimming, boating, cycling, enjoying the great outdoors; we have it all! The longer I live here the more I notice how many tourists have discovered our area and many of them keep coming back year after year. It seems more young families are moving here. I am excited about our future. There is a demand for services which I feel could be taken advantage of by the right entrepreneurs. I am happy to report that a seniors housing development is in the works and individuals are working hard to come up with a plan to develop the waterfront. The Columbia Basin Trust has invested in our community. The future looks bright!"

- Nina Knott, owner/manager, Slocan Village Market
"The Village of Slocan has decided to switch from a mostly resource-based economy, towards tourism and other sustainable business models. Tourism and eco-tourism will continue to increase. The trend of locally produced, organic vegetables, fruits, eggs, dairy and meat products will impact our local economy in a very positive way. I am delighted to see so many new young farmers taking over sedentary farm lands. Wow. They are creating a new Family farm vision of pure, organic and sustainable food growing. They are producing products for our local groceries, farmers markets and exports. The big demand is there and they are working hard to meet this demand. Everything from organic chickens, to speciality herbs, bedding plants, food products, to locally distilled gin. The rest of the world is watching their determination and successes. Average Canadian consumers are willing to pay more for organic food products now, than in the past. I believe our quality processed food exports will increase, such as organic salsa, jams, cheese, etc.
- Pam Sims and David Liske, owners of Paradise Valley Lodge in Winlaw
"Slocan is a vibrant community, with Many social events sponsored by the Slocan Valley Legion Branch 276, the WE Graham Community Services Society, WE Graham School Pac , Spirit of Slocan Group and others. We have a fantastic fitness center, community library and doctors offices at the refurbished old schoolhouse located in what is becoming our town square. Since the closure of the mill, the town seems to be growing, we have had some young families as well retired folks move into town in the last couple years. There is a 12-unit seniors housing that will be breaking ground this spring (located behind the health and wellness centre). We think that this a great time for entrepreneurs as Slocan is just on the cusp of tourism (success), which spreads into other business opportunities. With housing being comparatively low-priced for our area, it is becoming popular for commuters from Nelson and Castlegar, as well for retirees. I see nothing but continuing growth for Slocan in the future. At this time we have a proactive council that has growth and stability at the forefront on its agenda, with all the community groups on the same page."
- Pat and Peggy Ashton, owners of Mountain Valley Station in Slocan

"Our Hike or Bike for Housing last fall included 90 hikers and bikers on 45 kilometres of the Slocan Valley Rail Trail, winding up in Slocan and raising $45,000 toward 12 units of seniors' housing in the middle of the village. The hike's success demonstrates strong support for the project in Slocan, and indicates how many active seniors use the rail trail. With the wellness centre and the beautiful library adjacent to the upcoming housing project; with the Legion - a real social centre for the entire community - nearby; the beach and lakefront, the restaurants, the historical society, and a village council and residents who truly embrace the transition underway....well...we're incredibly lucky and excited to be working in such a positive atmosphere. Not only is it a good environment for seniors, but young families are also able to afford homes. Housing and finding a secure home is such an issue for all ages. We can say with certainty that Slocan is a wonderful place to call home."
- Rita Moir, president of the Slocan Valley Seniors' Housing Society
"The Slocan area is a great place to live, because you have nature to explore right at your doorstep. Slocan is literally surrounded by provincial parks. Despite the isolated location, there are a lot of services and support available, with a great sense of community. The cost of living and sense of freedom makes Slocan attractive to entrepreneurs. Also, having Nelson and Castlegar close by allows people to still go out for a night in "the city" from time to time. Hopefully someone will be able to take over the old mill site and make something great, such as an eco-tourism destination. That said, in the last few years, we have seen more and more work-from-home entrepreneurs making the move out to the valley, since they can live anywhere and would be hard pressed to find a place as naturally beautiful, but still connected to the real world."
- Bradley Higham, CEO of Collabo Consulting Inc.

"Many people migrate to the Slocan Valley not only for the pristine surroundings and recreation, but to dwell within and be a part of the small-town community vibe it offers. The Kootenays offer such a diverse way of living, that is unlike anything that could be presented in a larger town/city. (The Village of) Slocan is a town in transition and has been on the edge of a boom. These traits are attractive to entrepreneurs. We are most definitely seeing growth and attraction to our community – there is a high demand for rentals and many families with small children are becoming residents. This is a great economic booster and benefits the town by increasing the population, offering commerce at local businesses, and increasing enrollment at our community school."

- Michelle Gordon, chief administrative officer, Village of Slocan
"Slocan is an excellent example of a small community transitioning from primary industry into a more diversified economy."
- Jessica Lunn, Mayor of the Village of Slocan