Going camping this summer? Salmo could be your new favourite spot
The Salmo River Ranch Campground opens soon for the summer season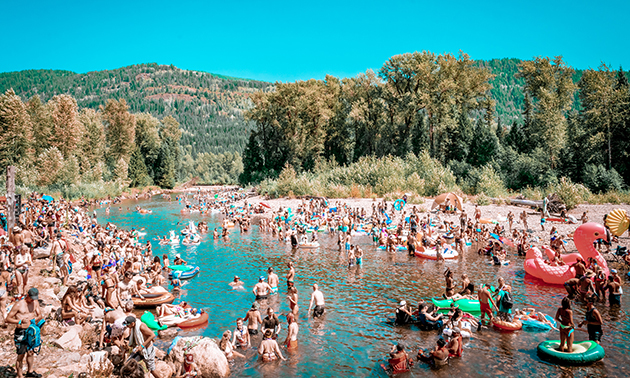 As the April showers begin to turn into May flowers, there is one thing that we know is on the minds of many Canadians—camping season. During the COVID-19 pandemic, local and provincial campgrounds have become the diamonds in the rough patch that we have all been navigating through the past 14 months.
The Salmo River Ranch Campground got its start as a pivot project by Jimmy Bundschuh and his team, who are usually kept busy at this time of year organizing the Shambhala Music Festival. Bundschuh said the idea of building the campground had been tossed around for a few seasons, but the pandemic provided the opportunity to finally pursue it.
Just five kilometres east of the town of Salmo, the Salmo River Ranch Campground sits along the banks of the Salmo River and spreads across over 12 hectares of old-growth forest. It's locally known as "the Farm."
On opening day, there will be 120 campsites with access to a half kilometre of river frontage beach area available for guests, as well as flush toilet washrooms and shower facilities. For the camping shy, there will be 20 "glamping" sites that come furnished with power and internet hookups. A right turn lane has also been added to the highway to safely enter the property.
Making room to grow
Bundschuh proudly explained that expansion plans for the campground are already in place. Upon completion, the campground will grow to 250 campsites, including additional "glamping" and powered RV sites with internet access.
"We want to be more than just a campground," said Bundschuh.
His vision for the campground involves adding recreational activities for guests, as well as eventually offering packages for weddings and other events. A long-time local of the area with a family of his own, Bundschuh wants to provide local and visiting families with affordable options to enjoy the summer season.
When asked about his favourite part of living in this community, Bundschuh said, "I love the spirit and the diversity. The people here are wonderful and the geography is amazing."
He wants to share that with locals and visitors to the area. He is hopeful that the campground will encourage tourism in Salmo, with trails being built that will lead right into town from the campground with attractions along the way.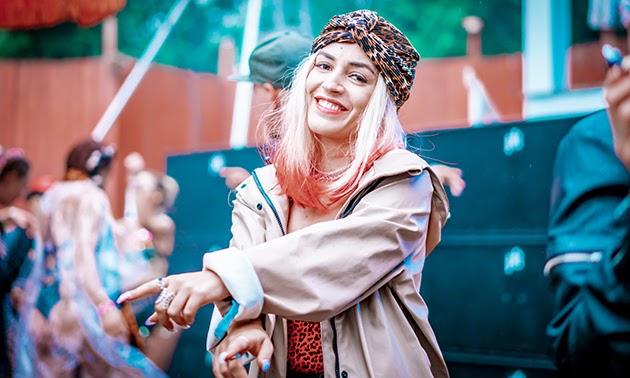 Every budding business venture comes with its share of challenges and surprises, and developing an entire campground was no easy feat. Bundschuh and his team expressed their gratitude for the support from local governments and their appreciation for the help from all industries that made this ambitious project possible.
"We're looking forward to seeing people again and to reconnect," he said. "We're very proud of this campground and the work that has been done and we are excited to hear feedback from the public."
Bundschuh added that his team at Salmo River Ranch Campground are all doing their part to abide by provincial health and safety guidelines.
If you're looking for a new spot, this new campground in the West Kootenay is worth checking out.