Roadmapping Rossland's future
Rebuilding trust along with infrastructure is keeping Rossland's administration busy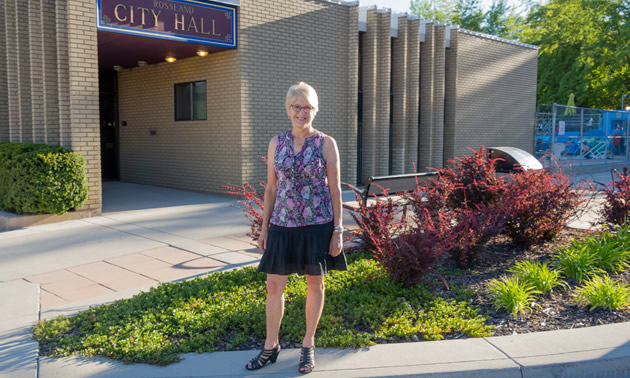 "Like most communities in the developed world, our infrastructure had been neglected," said Kathy Moore, mayor of Rossland, B.C. The city's aging infrastructure has occupied much of the attention and budgets of the present and previous City administrations.
"We love our heritage, but we don't love our heritage pipes," Moore said. "The previous council had done some beautiful work on Columbia Avenue (the segment of Highway 3B that runs through the town), but there are a couple of other major projects to be done as well. For a small community like ours, it's difficult to pull off multi-million-dollar infrastructure projects."
For needed upgrades to infrastructure lying beneath Rossland's Washington and Spokane streets, City council and staff successfully applied for federal and provincial grants along with financing from other sources, amounting to close to $6 million. Work on those projects, which includes roads, sidewalks and beautification, began in 2016, and final touches will be completed this year.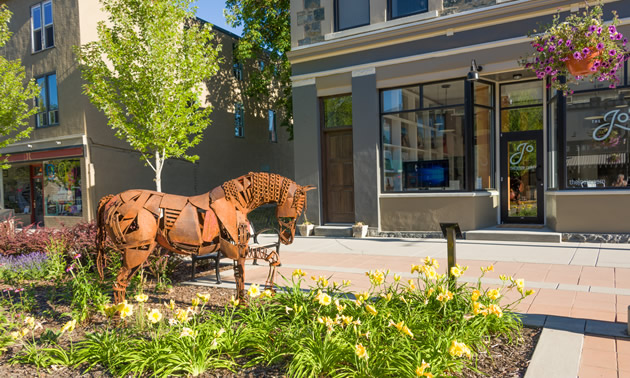 Rossland's administration has also turned its attention to asset management planning. It has acquired grant money to carry out assessments of property and equipment owned by the municipality and to formulate asset management policies. As well, a $415,000 grant was obtained to identify inflow and infiltration issues (a $500,000 project) throughout the city's water and sewer system. With asset management policies determined, the next step is to decide on a timeline for implementation.
"Once you know what you're going after, you can tie it to your financial plan, and then it's like a road map," Moore said. "Subsequent councils coming along won't have to do all this debate and deliberation—they'll just need to execute the next step of the plan."
Along with the underground and road work, there are some visible improvements to Rossland's buildings and amenities: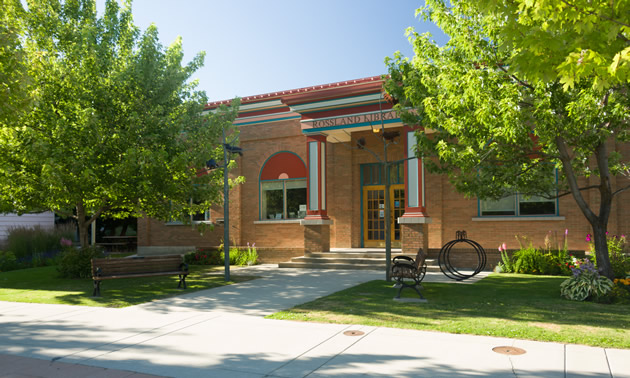 The Miners' Hall, a heritage building that's more than 100 years old, has just gone through a major renovation.
A skate park is being built in Rossland this year. The City allocated the space for it and Copcan, a southern B.C. contractor, donated its time to dig out the bowl and put in the drainage. The park will be situated on Washington Street, across from the elementary school. The City gave the Youth Action Network (YAN) group the use of a building right next to the park, and the Rossland Skatepark Society and YAN will be seeking grants to help get the park finished and the building renovated.
The library, a well-used amenity, is raising funds for renovations.
City hall has new and upgraded equipment and software, and improved training for staff, which will result in more efficient and effective customer service.
Moore and her council have taken on the task of modernizing the way the municipal administration works. A provincial audit imposed on Rossland a few years ago made some useful recommendations supporting transparency, accountability and efficiency. "We've made some big improvements, especially in our finance department," said Moore.
Rossland has undertaken a number of new environmental upgrades and supports:
New LED streetlights are being phased in.
The city's Strategic Sustainability Plan effected a change to universal water metering several years ago. This has resulted in an average of 20 per cent water reduction usage.
The city also has a Strategic Community Energy & Emissions Plan to reduce corporate greenhouse gas emissions.
Thanks in great part to the work of dedicated volunteers, two wetlands have been created in Rossland, resulting in the return of many species of wildlife and plant life. This environmental improvement is an inspiring education tool for students of all ages.
Moore acknowledged that she and her council stepped into office at a turbulent time in Rossland's municipal history, when mistrust of local government was high. One of council's first priorities was to restore that lost trust, and to do that, public engagement and communication were necessary. And that has been a challenge. Moore admitted to being disheartened when, after working with council and staff to put together high-quality, informative presentations for public engagement sessions, only three or four people showed up.
"Then," Moore said, "we worked with Thoughtexchange, a wonderful company based here in Rossland. They have generously donated their process for gathering public input and priorities to the City. It's an online procedure, but they helped us frame the questions and ran the process for us on their software."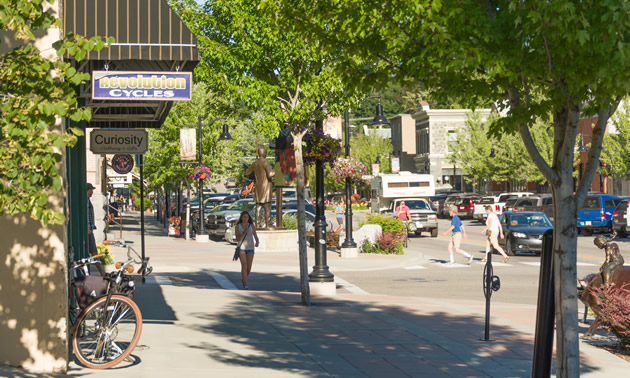 As a result, she said, a couple of hundred people responded and participated in various subsequent public engagement sessions. Thoughtexchange also helped to interpret the results.
"I believe that this is a great community with great people," said Moore. "We have a pretty good sense of our identity in Rossland and we want to preserve that while we grow. Persistence and patience are important."