Moore for Rossland
With an eagerness to keep learning and to serve her community, Kathy Moore was successful in her bid to become mayor of Rossland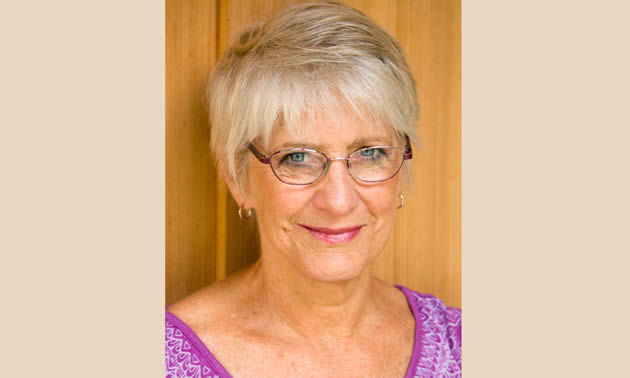 When Kathy Moore made a full-time move to Rossland, B.C., over a decade ago, she knew she wanted to enjoy the wonderful lifestyle that the community offers. She ended up serving six years on council before deciding to run for mayor in the November elections, 2014. With her council experience, a law degree and retirement from a career in sales management, Moore made an attractive and successful candidate to lead Rossland forward.
What was your motivation for running for the office of mayor?
I'd been on council for six years, and it seemed like the logical next step. The last few years had been kind of frustrating for me because I'd seen Rossland council make some decisions that I didn't necessarily think were in the best interest of the community, and I wanted an opportunity to make some changes.
What is your character trait that you think will be most valuable to you as mayor?
I think the fact that I'm inquisitive. I'm a lifelong learner and I think that serves you well in municipal government. I always want to learn and understand what's going on, and I want the people around me to learn and understand too, so I'm very tolerant of questions and people wanting to know more. I think that kind of openness and inclusiveness, which is part of my character, will be good traits to have.
What do you think will be your biggest personal challenge in the first six months?
The biggest personal challenge will be that this is a brand new council. There's one councillor who had municipal experience, but it was six years ago, and we never served on council together—everyone else is brand new. During the first six months, even nine months, there's such a learning curve. We were all elected on the premise and the promise that we would get lots of things done and we would be open and communicative with the community and get everybody engaged and all of that. There are high expectations in the community. So just the fact that we're a brand new team is going to be a big challenge and I don't want to disappoint the community and have them say, 'Hey, we elected you guys. Where's all this wonderful action?' So I think that's probably it. And it's a great team. I'm absolutely thrilled with who the community elected. Trusting the wisdom of the voters was the right thing to do, because they delivered.
What goal are you most looking forward to working on?
One of the things that's really important, I think, is restoring the community's trust in local government. Improving our governance model is really important, and working on the regional issues that we have is important. Then just the basic things—it really goes back to good governance. You know, making sure that we're spending taxpayer money responsibly and with good policies and procedures in place to make sure we're getting the best value for the taxpayers' dollar.
What's your go-to leisure activity?
Well, it depends on the season. In the summer, probably riding my motorcycle and hiking and bicycling. Then in the winter, it's skiing, definitely skiing—downhill skiing, cross-country skiing—those are my favourite things.