Tracey Buckley — a rare combination
Tracey Buckley "gets" technology and its applications, and she "gets" people, too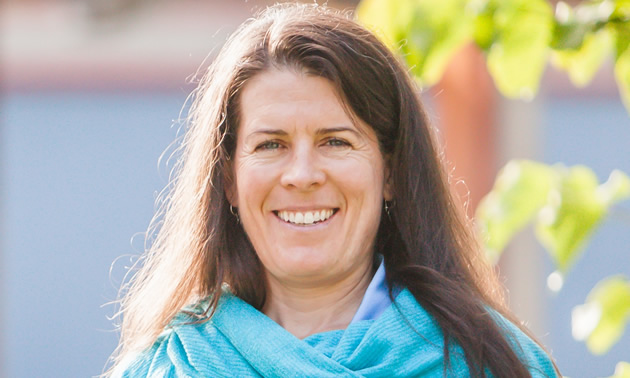 Tracey Buckley, the manager of operations, Mascon Cable division of the Broadband Networks Team at Telus in Revelstoke, always wanted to learn to build things. She actually took shop classes all through high school, though she had to produce a note from her parents before the school would allow her to do so. She then studied mechanical engineering at the University of Western Ontario in London, and that was a learning experience on several levels.
"One of my professors noticed who were the people who were social," Buckley said. "They were the ones who sat in the back and struggled to stay awake. He recognized both my social skills and my technical skills, and suggested I consider a career in technical sales." That was good advice.
Good advice, good timing
Around the time Buckley received her P.Eng. degree, she was intrigued by a small Waterloo-based company that had developed "this really cool pager gadget," she said. "I decided to make the jump from the manufacturing field to electronics, as it was called at the time. The company was Research in Motion, and it turned out BlackBerry was a big hit for them."
After nine years with Research in Motion, Buckley continued to work in telecommunications. She has been in her position with Telus for almost two years.
"I'm managing some smart people who know what they're doing," she said. "Being sensitive and teaching people how to work together better is what I do," she said.
Change for the better
Attitudes toward professional women in non-traditional jobs have evolved, Buckley said. She finds that it's rare to encounter the old attitude of "man as master," especially in large corporations, but when she does, she remains professional.
"Leave the personal out of it," she said. "Keep to the work issue that you're dealing with. And try to keep some humour in the mix—work doesn't always have to be serious, and disagreements don't have to be adversarial."
She suggested that people of both genders need to keep their language professional, and be mindful of the unspoken, unintentional messages being conveyed.
On being influential
To support women in the workplace, "having more women available as mentors would be valuable," Buckley said. "Notice where you can be of support and be willing to take the time to share what you know with women who are reaching out. Show up. Be visible. Attend networking events. Volunteer. Get involved in your community.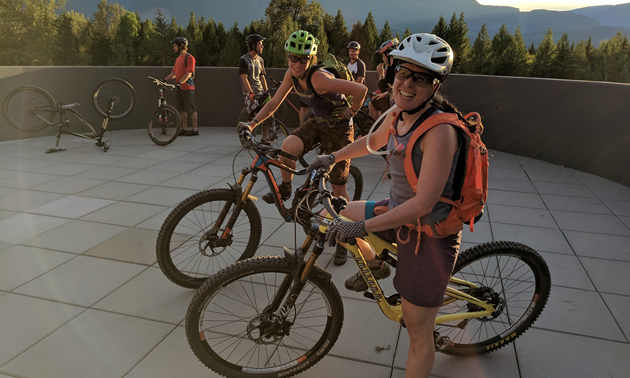 "I guess I'm seen as influential because I'm not quiet. A lot of people who are doing wonderful things stay under the radar, but because I'm more social and I network with a lot of people in sports and through volunteer activities, I'm more visible."
Buckley believes that everybody should be able to live and work in the places where they're happy. She's grateful that—thanks to Revelstoke's high-speed Internet—it's possible for her to work in her profession while living the active, small-town lifestyle she craves. She volunteers on a number of boards and steering committees to help make that option possible for more people.