Revy chamber welcomes Jana Thompson
Autumn 2017 brought a change in leadership to the Revelstoke Chamber of Commerce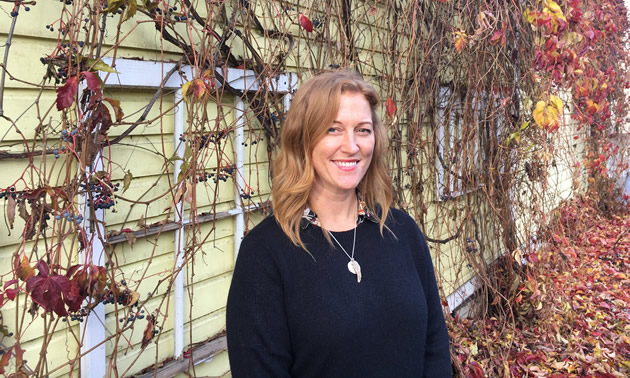 Once again, there's a brand new executive director at Revelstoke's chamber of commerce. After 15 months in the position, Jamie Mayes left the chamber to become program manager for Imagine Kootenay, and Jana Thompson, a relative newcomer to Revelstoke, was hired for the chamber's executive director position.
Mayes said that her biggest project was converting the chamber website to a new platform, though that work was complicated by the demise of her office computer just three months into her job. It took six weeks for the computer to be replaced.
"We moved to a chamber-specific web platform that integrated our membership database and all of our financial and accounting systems," she said. "Right off the bat, the new platform streamlined our work flow. There was a learning curve, of course, but the long-term benefit will be that there is one central place to input data and send out information. It's really efficient and Jana is pretty excited to have the new system in place."
In with the new
Thompson moved to Revelstoke from Calgary in the summer of 2016, and her background in business development helped her to acquire a position with Tourism Revelstoke. There, she worked with personnel from the visitor centre, Community Futures and the chamber of commerce before the chamber position came available. Her first day of work for the chamber was September 20.
"We're in the building with the Visitor Centre, the economic development office and Community Futures," Thompson said, "and because we're on many of the same committees, this works very well in terms of our communication and efficiency."
Randy Driediger, president of the chamber board, said that he and the board have confidence in Thompson and that she has already contributed some exciting, innovative and forward-thinking concepts to the chamber projects.
Thompson is excited to be involved in the formulation of a new three-year strategic plan for the chamber of commerce, and she looks forward to the work ahead of her.