One-on-one with Stacey Brensrud, executive director of the Revelstoke Chamber of Commerce
"People come here for trips of a lifetime and we have the goods to deliver." — Stacey Brensrud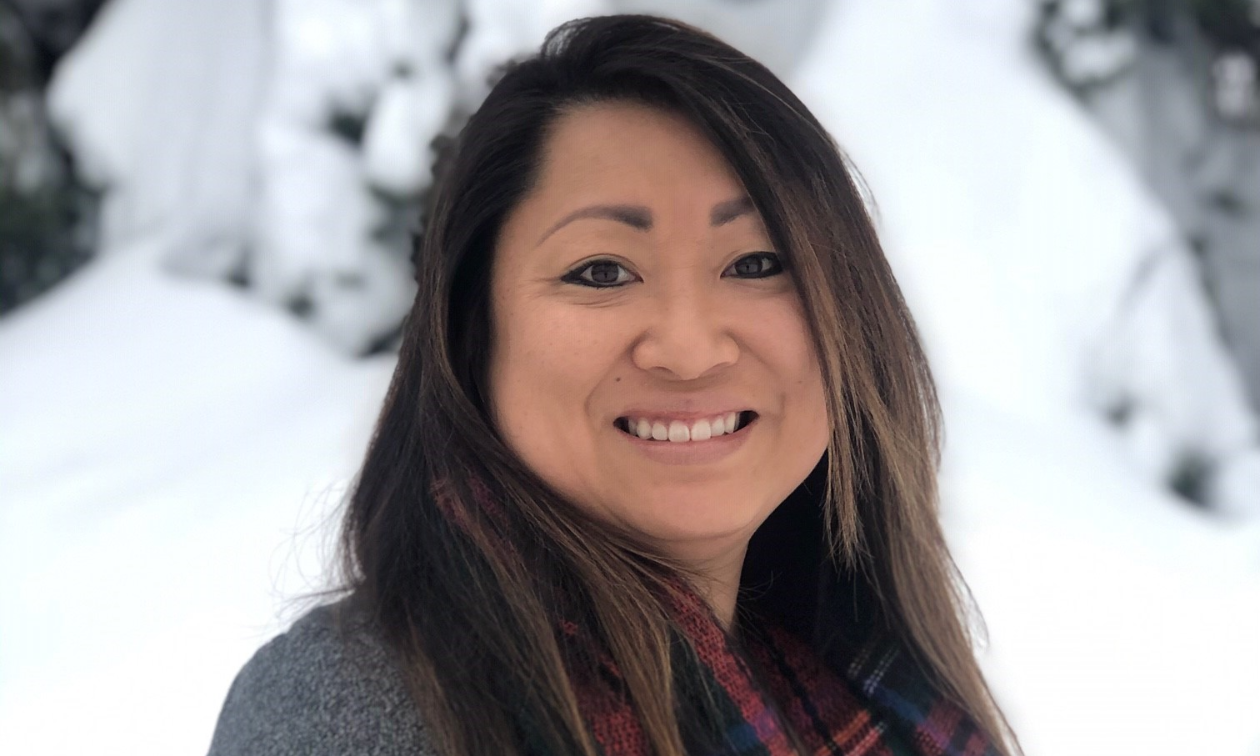 Talk about a baptism by fire.
Stacey Brensrud took over as executive director of the Revelstoke Chamber of Commerce last January, 2020. Two months later, COVID-19 was declared a pandemic, shutting down travel, tourism and livelihoods. Revelstoke depends heavily on traffic and tourists to keep things running smoothly. With supply chains cut off, borders closed, and brand new challenges left to solve, Brensrud stepped up. This third-generation Revelstokian utilized every tool at her disposal to help negate damaging effects and bolster resources necessary to prevail through adversity—with only two months of experience on the job!
The last year-and-a-half has been hectic for Brensrud and the Revelstoke Chamber. Amidst the challenges, the Revelstoke Chamber has implemented a number of initiatives that have received critical acclaim, including a designated business outreach contractor who has worked with over 100 Revelstoke businesses.
There's a lot going on in Revelstoke. Brensrud highlighted some of the ups and downs from this past year and explained why there are plenty of reasons to be stoked for Revelstoke moving forward though 2021 and beyond.
What motivated you to become Chamber executive director of Revelstoke?
I saw an opportunity to do purposeful work that required a unique skill set. As a lifelong resident of Revelstoke, I have tacit knowledge of the culture of our local economy, having spent many years working in small business, working with people, and learning from those around me. I have also worked in the public sector and have some experience in policy and governance so this seemed like a good fit for me. Above all, I was ready for a challenge and I was delivered a very challenging year indeed.
What accomplishments has Revelstoke seen in the past year?
Not surprisingly, Revelstoke has really banded together over the past year. We really care about each other here. This was confirmed in the city's OCP (Official Community Plan) visioning process, where the strong sense of community was identified as the most important priority for our residents. This sense of community has been critical to pulling through the pandemic. Residents are aware of the role that they play in helping our businesses survive and thrive. And they've really answered the call to support local as much as possible.
Our city has stayed the course throughout the crisis. We've seen some infrastructure projects completed—such as the Townley street roundabout and the refurbishment of the exterior of City Hall—and some infrastructure upgrades are soon to begin through grant funding. We continue to improve our community even when faced with crisis and unprecedented adversity.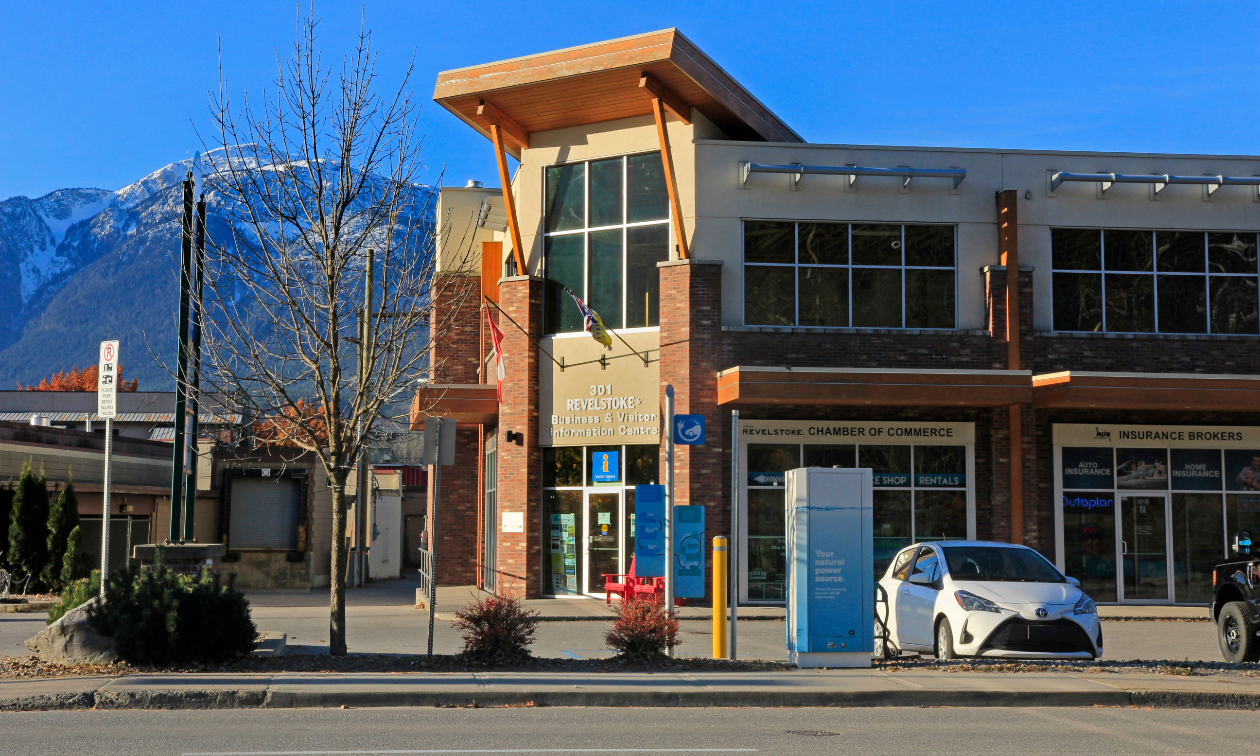 More specifically, some of the projects that the Chamber has worked on have been receiving some recognition:
REVY Open for Business Facebook page
This is a Community Futures Revelstoke initiative to provide local businesses a place to share their offerings during the pandemic. The Chamber supported it in concept and graphic design. This project received a 2021 SILGA (Southern Interior Local Government Association) Community Excellence Award for Economic Development.
#TakeOutRevy Instagram campaign
This campaign was chosen for a case study by Crowdriff (visual content marketing software for travel and hospitality brands). The campaign was a partnership between our Chamber and Tourism Revelstoke to encourage our residents to support our local restaurants when dine-in capacity was restricted. We identified the need and mobilized quickly to support an entire subsector through community engagement. Crowdriff has determined a 3.5 ROI (Return On Investment) for this project.
The REVY Rules are a locally branded version of the PHO (Public Health Orders) restrictions and guidelines that were created and endorsed by Revelstoke's Recovery Task Force. These rules have been continually updated and distributed. Tourism Revelstoke has spearheaded spreading the message digitally; according to Destination BC, the REVY Rules story post was one of HelloBC's top performers for impressions for July and August of 2020. The Chamber along with Community Economic Development and Community Futures Revelstoke have worked together to update and distribute copies to our storefronts from the Business Information Centre.
What challenges has Revelstoke had to overcome in the past year (such as the COVID-19 pandemic)? How did you adapt?
Revelstoke has a diverse economy by design. Many of our residents work for Canadian Pacific Railway, and we have deep roots in the forestry industry. We are located on the Trans Canada Highway, so we've worked hard at being able to capture the business of those who are passing through. We have successfully built a reputation as a great place to visit. Revelstoke Mountain Resort boasts the longest vertical descent at any ski resort in North America, and continues to build on their summer offerings to include the Pipe Coaster and 5620, the longest flow trail for mountain biking in the world. However, at the onset of the COVID-19 pandemic, the tourism tap was turned off. A large portion of our businesses were suddenly without a customer base.
To adapt, the Chamber worked hard to educate our members about the available support for grants and loans. We also banded together with our working partners to deliver free webinars on topics relevant to recovery, and to deliver programming that addressed the needs of our businesses and organizations as identified through surveys, outreach work and boots-on-the-ground engagement.
Perhaps one of our most impactful initiatives is a designated business outreach contractor for Revelstoke. This position was conceptualized and delivered by Community Futures Revelstoke in 2020. The goal was to bring support directly to businesses to help them with anything they might need, such as applying for grants and loans, and writing COVID safety plans, business plans and referrals to existing resources. This position is now being administered through the Chamber thanks to grant funding from the Economic Trust of Southern Interior BC (ETSI-BC). Since coming under the Chamber's purview in April, our outreach contractor has worked directly with 127 businesses.
What's on the horizon for Revelstoke in the coming year?
We are supporting businesses as they move from surviving to thriving. We are looking forward to a full, safe restart of the economy as travel ensues and the governments lift restrictions. What I do know for sure is that Revelstoke is well-positioned to bounce back. We've learned a lot about how to do business in different ways, and we've learned that we are resilient, strong and supportive of each other. I'm looking forward to hearing the sound of helicopters overhead as they carry visitors to experience the magic of Revelstoke backcountry powder. People come here for trips of a lifetime and we have the goods to deliver.
What do you love most about living in Revelstoke?
My husband and I are raising fourth-generation Revelstokians. We have deep roots in the community so we value those connections greatly.
Revelstoke is known for so much more than adventure. Those who live here really treasure the strong sense of community and we all play a role to preserve its integrity and value. This is a big reason why many people come to visit and fall in love with our city.
What are some challenges unique to Revelstoke?
Our challenges are not necessarily that unique, but they are exacerbated because of the desirability to live here. We need to remember that we love living here and others will likely feel the same way. They should be welcomed too.
We need housing, and we struggle with worker shortage. This is being felt across the entire country, but it is at the forefront of the challenges for Revelstoke. Desirability comes with its own set of challenges, and there are many communities who would love to have these problems as they struggle to restart their economies, especially after all of the challenges associated with the pandemic.
If you could do one or two things to improve Revelstoke regardless of cost, what would you do?
Four-lane the Trans Canada Highway. This will improve safety for our loved ones who are travelling and for those visiting.
Infuse a ton of housing. It's really tough because we live in a narrow valley surrounded by crown land so there isn't much space to sprawl.
What is your personal passion project, beyond work?
I really hope that one day my kids will grow up and be able to look back on the pandemic and realize that the long hours spent working to support the community was actually for them in a round-about way. Raising a family in Revelstoke is the dream for many and I feel so fortunate that we are living in this amazing place that people flock to just to experience a small slice of our everyday lives. My family, friends and community are very important to me.
I also dream of pursuing a career as a writer, having been featured in a few publications along the way.