Moving forward in Revelstoke
After a busy year, Judy Goodman, executive director of Revelstoke Chamber of Commerce, talks about everything that's going on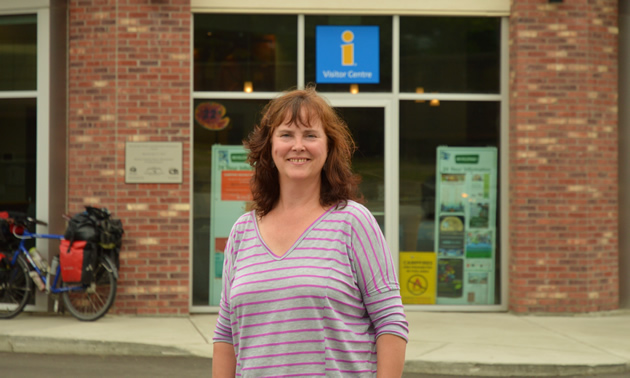 Business in Revelstoke, B.C., has had a lot going on over the past year and is continuing to move forward into the future. One development came to fruition early in 2014 when the Revelstoke Chamber of Commerce and visitor centre moved from an old out-of-the-way location to a new building on Victoria Road. It's been a fantastic change, said Judy Goodman, executive director with the chamber. Visitor numbers to the centre have been consistently higher at the new location. While many guests are from out of town, there has also been an increase in locals using the facility—also the business information centre—which now provides free Wi-Fi and public-use computers.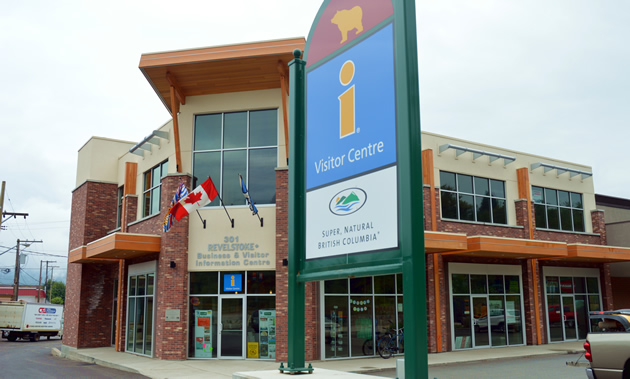 From its new home, the Revelstoke chamber has continued to build and promote business in the area. Revelstoke was shortlisted for a B.C. Small Business Roundtable's Open for Business Award this year. With a number of initiatives in the works, the chamber is excited to be gathering forward momentum and looking at even more outcomes for next year.
When business complements life
One of the things that makes Revelstoke a good place for business is its attractive lifestyle, said Goodman. Often times, individuals will choose Revelstoke as a great place to live and will bring their goals and initiative with them.
"There are lots of entrepreneurs because people come here for the lifestyle," said Goodman. "Say they're a massage therapist. In Calgary, they could work anywhere, but here they have to have their own business. So one of the things that I spend a lot of time at is supporting these people with business plans and getting signs and everything, because that's not their forte. We really are attracting . . . creative, innovative, knowledgeable people. It's exciting because it does create this entrepreneurial community."
In the works
There is a lot of potential for more business in the area, believes Goodman. In an awareness project, the chamber, together with Kootenay Rockies Tourism, has brought storyboards depicting local history to windows of some of the unoccupied or storage buildings downtown. There's also a wayfinding signage project underway. Signs are in place directing anyone passing through into the nearby downtown, and other signs are in the works to help visitors find amenities and attractions. This November will also see winter LED lighting installed in the area.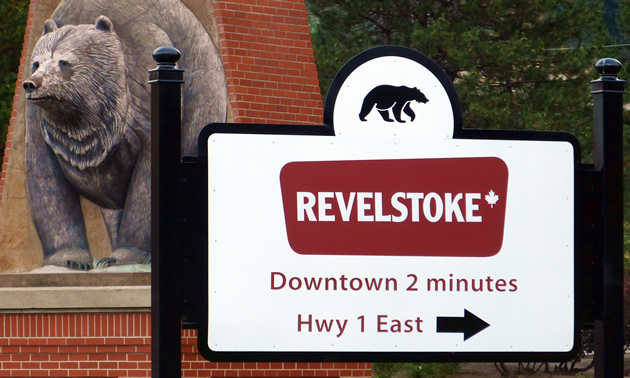 Revelstoke is currently working on carrying out a labour market study. Goodman said that one current challenge for business in the area is attracting and keeping skilled staff.
Alan Mason, the economic development officer for the city, has also been encouraging Okanagan College to expand its options at the local campus. The challenge is in marketing Revelstoke as an educational centre, attracting students by bringing relevant courses to the area.
An exciting future
Things are happening outside of the chamber or city's own initiatives as well. FortisBC recently announced its intentions to bring liquid natural gas to Revelstoke, which is still using propane. One of the city's primary industries, lumber, is excelling with local company Downie Timber keeping busy. A gondola opened at Revelstoke Mountain Resort for the 2014 summer season, bringing bus tours and off-season visitors beautiful views and brunch at the newly renamed Revelation Lodge. A performing arts centre that opened at Revelstoke Secondary school in 2012 has been a boon for arts and culture in the community.
A lifestyle transplant herself, Goodman and her husband moved to Revelstoke three years ago after making the drive one too many times. It's been an exciting journey for Goodman, with no regrets for leaving the big city of Calgary behind.
"It's really invigorating," said Goodman of life in the community she's now proud to call home. "Between the natural beauty and facilities that we have along with the arts and culture here, it's just amazing."