Turning a one-woman-show into a cohesive jewellery-making team
Kat Cadegan Jewellery in Revelstoke has gained a valuable new staff member thanks to a Columbia Basin Trust program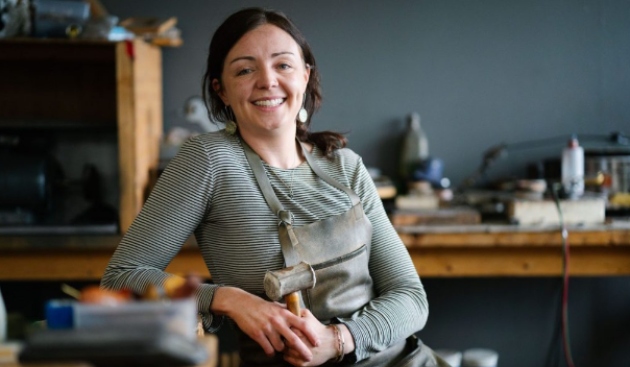 Kat Cadegan began her business journey at her kitchen table, making handcrafted jewellery more than a decade ago. She is now the proud owner of Kat Cadegan Jewellery in Revelstoke, with pieces inspired by nature and created with attention to sustainable practices, (all gemstones are ethically sourced and the gold is recycled). She has built a small yet committed team, and in 2021 she expanded to a storefront location. The business has been prospering as a result.
"Over the course of the last few years, I have gone from a one-woman-show, to having a small, talented and dedicated team working alongside me," said Cadegan.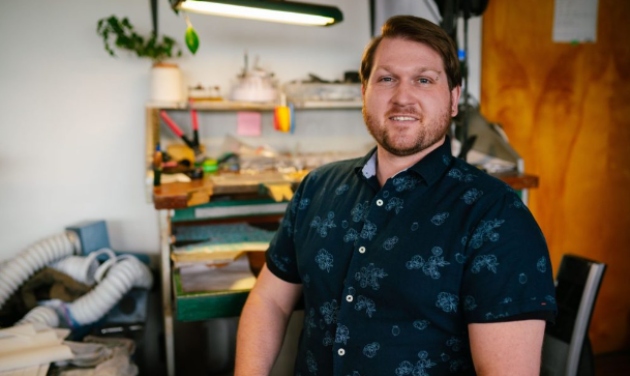 - Photo courtesy the Columbia Basin Trust
A helping hand from the Columbia Basin Trust
The Columbia Basin Trust (CBT) has provided some assistance in the form of their Career Internship Program. The program offers up to a 50 per cent wage subsidy to assist entrepreneurs as they establish and expand their companies.
Cadegan was able to bring Bronson Rabishaw on board as a result of the program, and what started as a three-month trial turned into a year-long internship. Rabishaw graduated from the George Brown College jewellery program in Toronto, and travelled all the way to Revelstoke to take the position. He has since finished his internship and now has a full-time role at the company.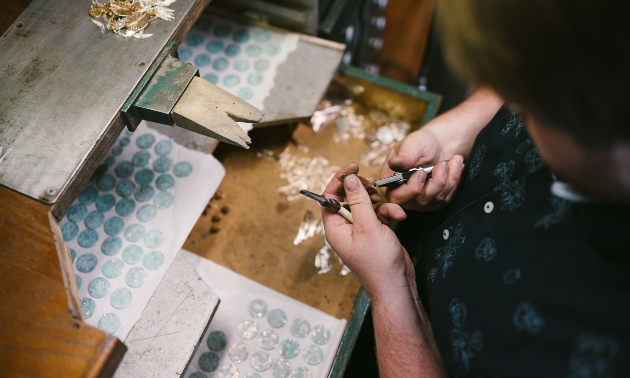 - Photo courtesy the Columbia Basin Trust
Recently, Cadegan invested in her own casting equipment, enabling her to reproduce jewellery pieces in-house—a direct result of having Rabishaw on board, as this will be an important part of his role.
"We are incredibly fortunate to have tremendous community support as well as the support of the CBT," Cadegan remarked. "Our team is led from the heart, staying true to our core values of social responsibility, integrity, quality and fun."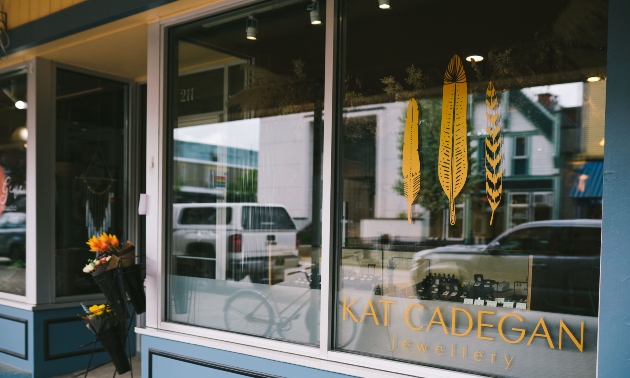 - Photo courtesy the Columbia Basin Trust
A business fueled by passion
Cadegan has had a wealth of experience, having studied silversmithing and bench jewellery all over the world. She officially took her business full-time in 2015.
"Jewellery is my way of forming connections and sharing my passions with the world," she explained. "I create pieces to celebrate life's moments, to hold memories and to bring beauty into the world."
Be sure to check out Kat Cadegan Jewellery online to see their latest Kootenay creations, and take a look at this article about Rabishaw's internship opportunity.