Creston's new Blue Canoe Orchards is doing everything imaginable to put fresh cherries in YOUR hands
"Everyone should have the opportunity to experience top-quality, locally-grown produce." — Trent Mason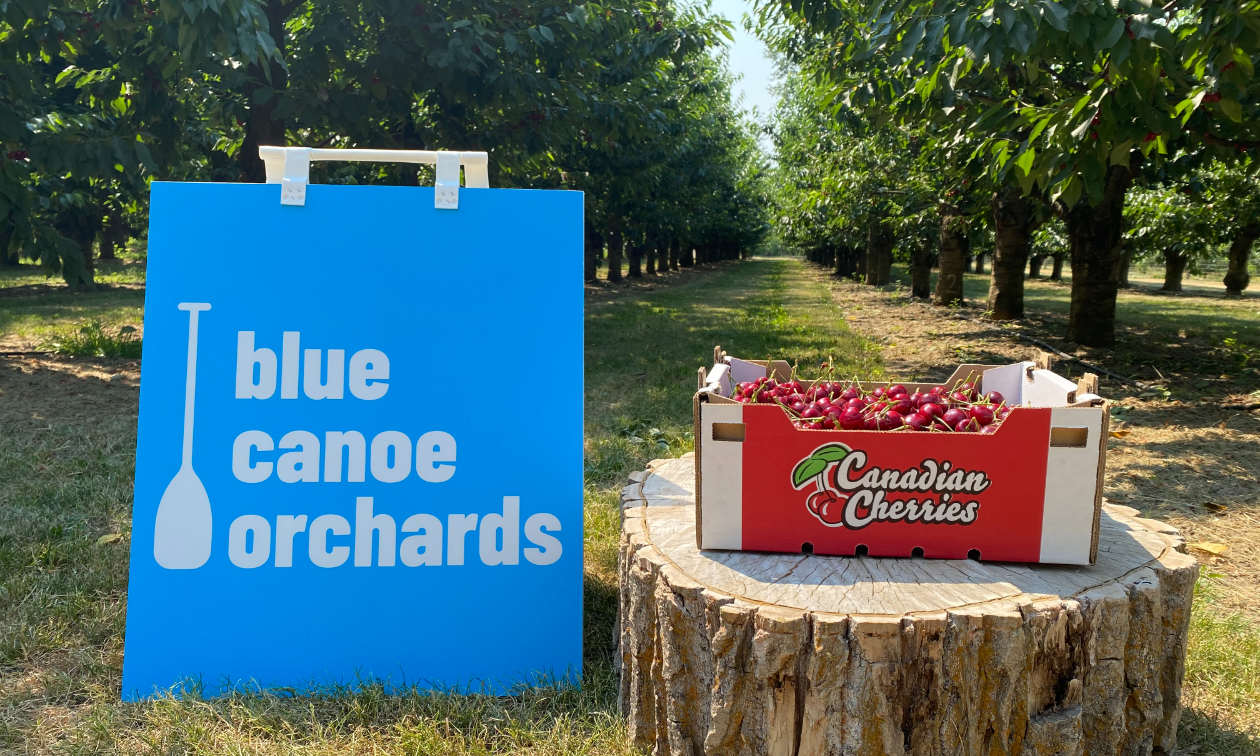 Creston's new Blue Canoe Orchards is in the midst of its inaugural harvest. Trent and Emily Mason purchased the cherry orchard farm last August, 2020. Since that time, the Masons have been hard at work to prepare for this year's bounty.
"We always dreamed of owning an orchard," Trent said. "We were excited to find one in Creston that suited the needs of our family and allowed us to start learning the business."
On the farm, Emily runs the majority of the operations while Trent and their kids help out where he can. Not only is Blue Canoe Orchards a family-run farm, it's Aboriginal-owned as well.
"I am Aboriginal and I haven't seen many Aboriginal-owned farms in the province," Trent said. "Having an Aboriginal-owned Kootenay orchard means growing food on our own land, harvesting it and sharing with our family and community."
To that end, the Masons have an innovative approach to distribution. Instead of shipping their cherries overseas, they want to share them locally. This is being done in two ways. First, Blue Canoe Orchards offers a rent-a-tree program, which enables patrons to come and pick all the luscious cherries from their rented tree during harvest season (July and August).
"We love the idea of growing food on our own land and sharing it with the community," said Trent. "We've seen other similar initiatives in other areas of the world but have yet to see anyone else doing it locally. Prior to moving here, we had never seen or eaten cherries like the ones that are grown in Creston. What you buy in most grocery stores are not the same. I feel that everyone should have the opportunity to experience top-quality, locally-grown produce."
Blue Canoe Orchards has also partnered with a number of food share and food bank programs throughout the Kootenays with a goal of donating half of the harvest.
"Food security has been a very important topic over the past year and a half," Trent said. "Donating cherries is one thing we can directly do to help. The food bank and food share programs we have reached so far have been amazing to work with. Continuing to make good contacts with similar programs throughout the Kootenays will help us reach our goal of making sure everyone in the Kootenays has access to fresh cherries."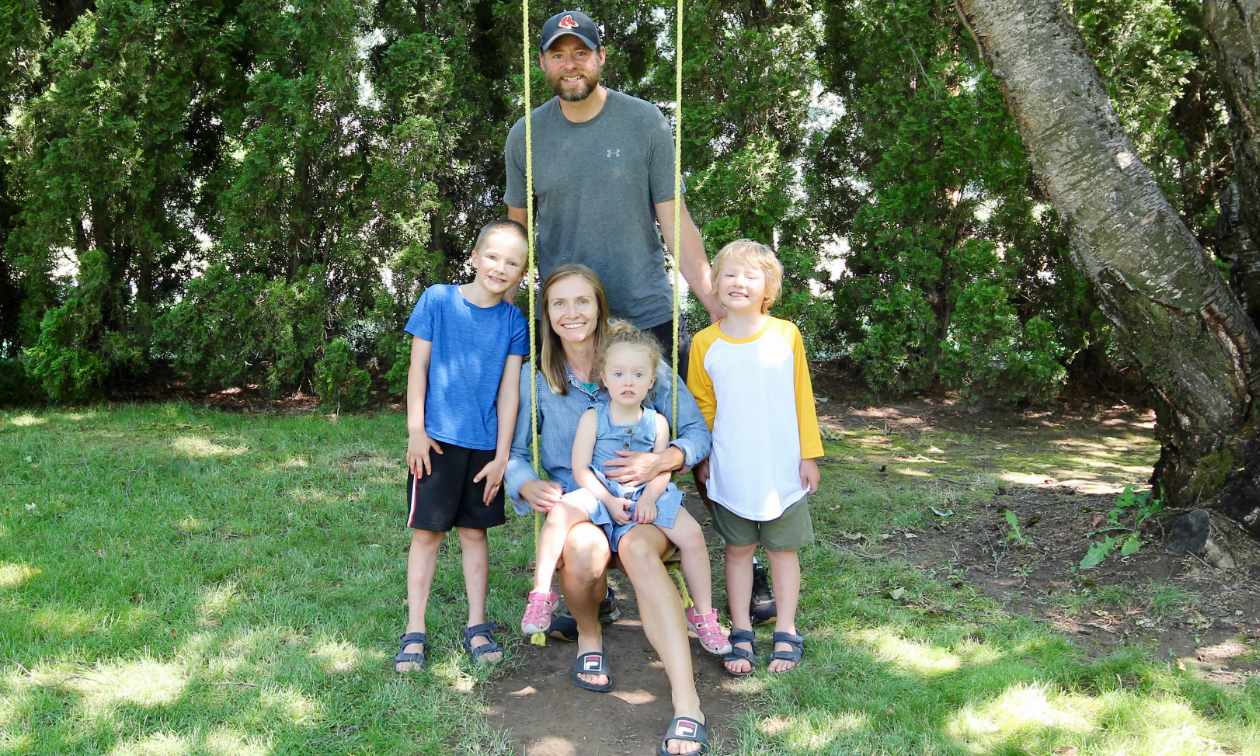 The year leading up to Blue Canoe Orchards first harvest has been full of challenges and opportunities to learn about tractors, sprayers, heat waves, pruning, watering, picking and selling. Despite the steep learning curve, Blue Canoe Orchards has bloomed through the unknown. Now it's time to reap the rewards and disperse the goods to Creston and the Kootenays.
"We hope that our business will bring a few more people to our province to experience our beautiful area and cherries in a different way," said Trent. "Our family loves walking through the orchard and seeing how many cherries grow on one tree. Spending a morning in the orchard, climbing a ladder and picking all of the fruit is an amazing experience that I think others will enjoy as well."