A lifelong dream fulfilled in Revelstoke
Daniel Kellie moved to Revelstoke and found the key to his ideal work-life balance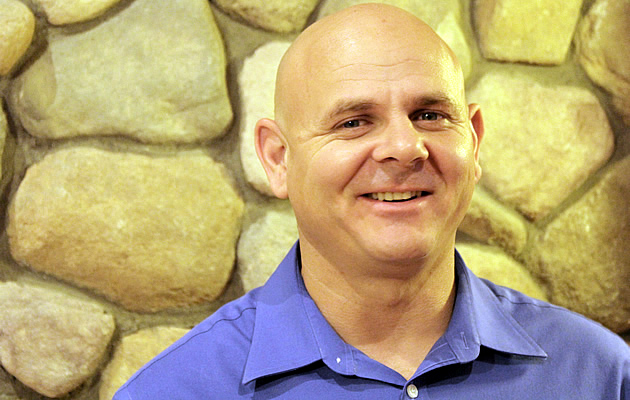 Daniel Kellie is the new owner of Glacier House Resort and a relatively new face in Revelstoke. The 41-year-old from Australia migrated to Revelstoke two and a half years ago after he sold the pub business he owned for 20 years in Sydney.
Moving to Canada had been a lifelong dream of Kellie's, and his plan—when he was finally able to pursue that dream—was to live and work in the town of Radium Hot Springs. But the plan changed when Kellie saw what Revelstoke had to offer.
"I popped through Revelstoke on the way to Radium and it just caught my eye," said Kellie. "I had never seen or heard of it before. That was in the summer. It was really beautiful. I went to the ball diamonds and watched people play baseball and thought this would be a great place to retire to eventually."
That winter, Kellie bought a condo at Revelstoke Mountain Resort and went snowmobiling for the first time in his life with Great Canadian Snowmobile Tours.
A year later, Great Canadian Snowmobile Tours came up for sale along with its parent company, Glacier House Resort, and Kellie seized the opportunity.
Community involvement
The resort, which is nestled at the base of a famous snowmobiling area called Boulder Mountain, is located eight kilometres north of Revelstoke. It features 16 hotel-style rooms and 10 private cabins. Snowmobiling is, of course, its bread and butter, and it's the reason why the resort is often booked solid, but according to Kellie, there is plenty for guests to do in the summer as well.
"I'm starting to realize what a perfect location Glacier House is," said Kellie. "Even the dirt bike trails go out (from here), so it's summer and winter."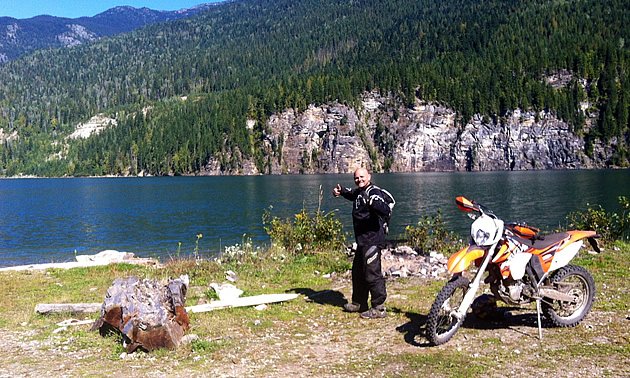 Kellie himself is a dirt bike enthusiast, not to mention an avid snowmobiler and snowboarder. He is also an active member of the community. In addition to being an executive member of the Revelstoke Rotary Club, Kellie is now the president of the Revelstoke Snowmobile Club. He has also been involved with the Revelstoke Glacier Challenge Slowpitch Tournament, the Revelstoke Spirit Festival and the Revy Riders Dirt Bike Club.
Like living in a postcard
Finding that balance between work and play can be difficult, especially for business owners, but Kellie has discovered that volunteering for community-related groups, such as the ones mentioned above, really helps.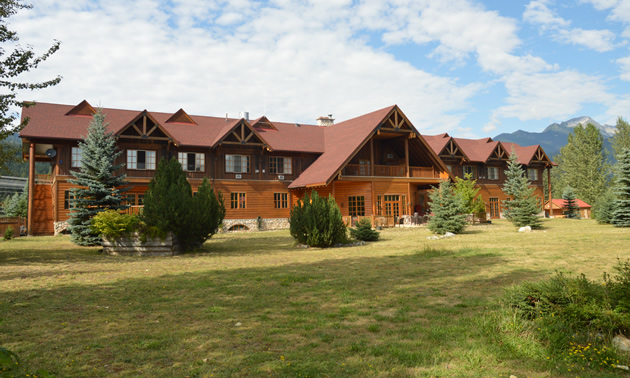 Being president of the snowmobile club, for example, is a job in itself, said Kellie, but it often gets him out of the office and into the backcountry. Plus, he is helping to protect and promote some of Revelstoke's finest assets.
"I think it comes back to customer service and making people happy," said Kellie. "You like to see people have a good time. You like to be responsible for that. I know when I had the pub the best feeling I could have was to see someone appreciate the efforts you do. So that goes back to the community involvement. If you can get the community to appreciate what you do, it (leads to) some sort of self-satisfaction, I suppose. I just enjoy doing it. . . ."
Although Kellie admits he hasn't fully adjusted to the move, he is falling more in love with Revelstoke as time goes by.
"It's like living in a postcard," he said. "There are so many outdoor activities you can do in summer and winter, and it's a quiet town. It's got its wildlife and all sorts of offerings to it. And it's growing."