Offering real estate services alongside appraisals
For Dean Beck and Brad McInnes of Rocky Mountain Appraisal, expanding into real estate is about offering more to their clients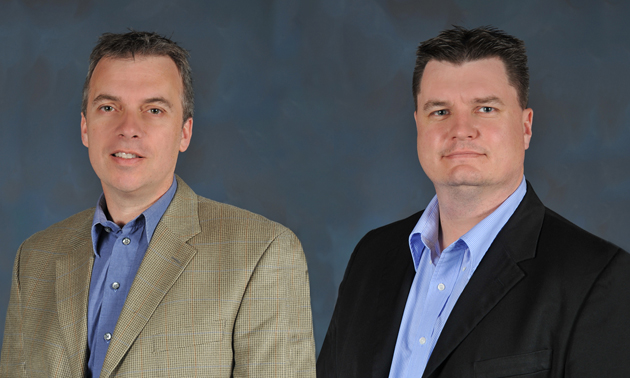 With 45 years of appraisal experience between them, Brad McInnes and Dean Beck of Rocky Mountain Appraisal are no strangers to the real estate business. They've been senior partners at the Cranbrook, B.C., business since 2006 and now they're excited to be expanding their services. The men are now also working as realtors through Royal LePage East Kootenay Realty. Rocky Mountain Appraisal will continue in its same capacity, offering professional appraisal services. However, the positions as licenced real estate agents will allow McInnes and Beck to follow clients through the full process as they buy and sell property throughout the East Kootenay.
"We've had a lot of clients over the years wanting us to handle the whole aspect," said McInnes. "We had enough requests that we thought, why don't we offer that service to them rather than doing part of it and then handing them off part way through when we know all the background?"
Beck and McInnes are experienced with all sorts of property appraisals, but they have a particular specialty in the commercial and industrial markets. In the future, they look forward to extending their expertise into realty as well. As a team, they feel that their experience will mean confidence and exceptional diligence in researching a property. They also look forward to working together to offer clients a combination of their skills and knowledge.
Beck said he's eager to take on new challenges as he moves forward in serving the East Kootenay as a real estate agent as well. McInnes is also looking forward to the move.
"For me, it's the excitement of something new—being able to offer our knowledge and our experience to clients as they go through the whole process," he said. "(Dean and I) both like real estate—we've been involved for a lot of years with it, and I'm just excited to be able to help clients with the whole process."