What is the state of the real estate industry in the Kootenays?
"Since COVID-19, we have noticed an influx of people moving here and working their jobs from home." — Geoff Sherlock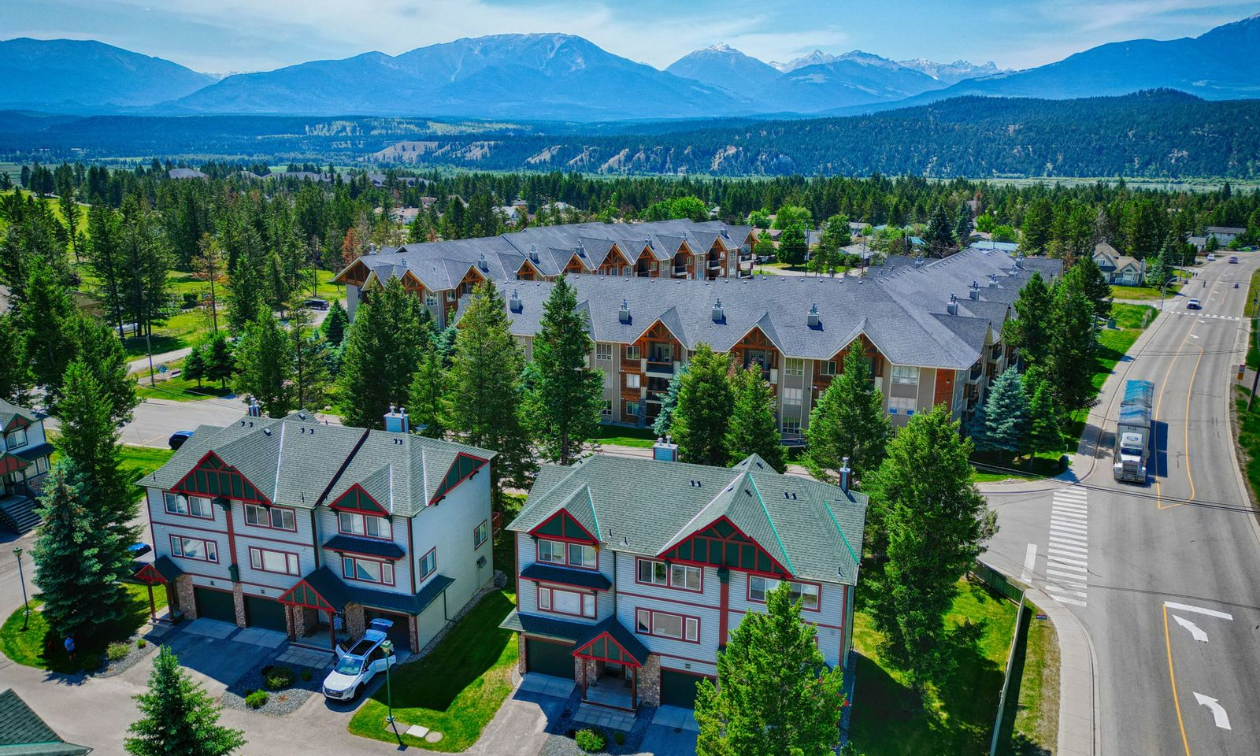 Kootenay residents and business owners have always known how amazing it is to live in southeastern B.C. That's why we choose to live here. It now seems as if the rest of the country is finally catching on. As such, the housing market is being impacted. To understand the full extent of what's happening within the real estate industry in our region, we sought insight from realtors from both the West and East Kootenay.
From the West Kootenay, we chatted with Jeff Kennedy, a realtor for Fair Realty in Nelson. Kennedy got licensed last year and is a part of a family real estate team with 21 experience in residential real estate, including the Edmonton and Calgary markets.
In the East Kootenay, we heard from Geoff Sherlock, a realtor for Sherlock Homes Real Estate Team in Invermere that looks after the Columbia Valley. Like Kennedy, Sherlock also became a realtor last year and works with family. In Sherlock's case, he works alongside his wife, Lindsay Sherlock, a realtor for three years with RE/MAX Invermere. The couple decided to form their own real estate team this year to better serve their clients and manage their work/life balance with their two sons.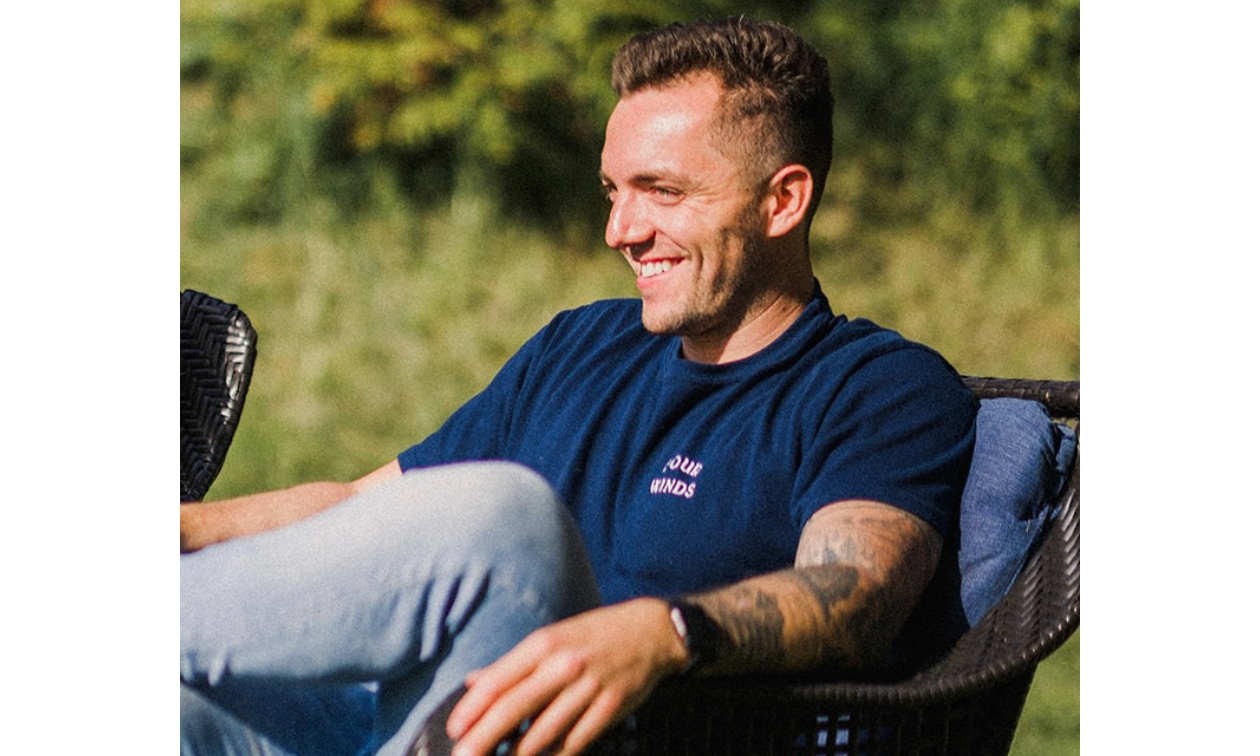 What makes the Kootenays, and Nelson in particular, a popular place to buy real estate?
Kennedy: Nelson is often discovered when people are traveling or enjoying one of the many summer/winter outdoor activities that Nelson is famous for. This is following a trend of living where you used to vacation and if you can, work remotely. Nelson is often described as Never Never Land or the Coachella Valley of the Kootenays. Not too often can you find a place that offers stunning lake and mountain views, Okanagan heat in the summer and endless powder all winter long. There is no easy way to get to Nelson, but the rewards and beauty find a way of keeping you there.
What makes the Kootenays, and the Columbia Valley in particular, a popular place to buy real estate?
Sherlock: The Columbia Valley, in my opinion, has been a bit of a hidden gem up until about two-to-three years ago. This area has so much to offer. For full-time residents, it's a fantastic place to call home and raise a family, but it's also an amazing area to own a recreational property.
Our proximity to Calgary certainly brings in a lot of recreational property owners. Moreover, we have seen a substantial number of buyers from Ontario, the Kelowna area, and the Lower Mainland of B.C. Perhaps they are taking advantage of selling at higher prices there and finding something similar at a more affordable price here.
For anyone who enjoys the outdoors and being active, this place is a mecca. The hiking and biking trails in the area are endless. With both Windermere and Columbia Lake, there is no shortage of lake and boating activities in the summer. During the winter months, we have the Whiteway, which is the world's longest outdoor skating track. The Panorama Mountain Resort area offers great adventures, including downhill skiing, cross-country skiing, and snowmobile adventures with Toby Creek Creek Adventures. Countless golf courses are scattered around the area, providing options for both seasoned players and beginners. In the summer, you can go to Panorama and try downhill biking or enjoy the all-mountain style trails in the area or visit Toby Creek Adventures for a quad adventure into the alpine and then bike back down if you choose.
When looking at the interior of B.C., I would say our area here in the Columbia Valley is one of the more affordable places to find a home. While prices have climbed a lot in the past three years, it's still cheaper than some of the surrounding areas. There are also a ton of young families in the area, and with many great schools and all the outdoor activities, it's a great place for kids to grow up, explore, and play with other kids. Since COVID-19, we have also noticed an influx of people moving here and working their jobs from home. The pandemic really forced employers to allow their employees to do this, and even with the pandemic being over, it is still common for people who want to make a lifestyle change to move out here and keep their jobs while working from home.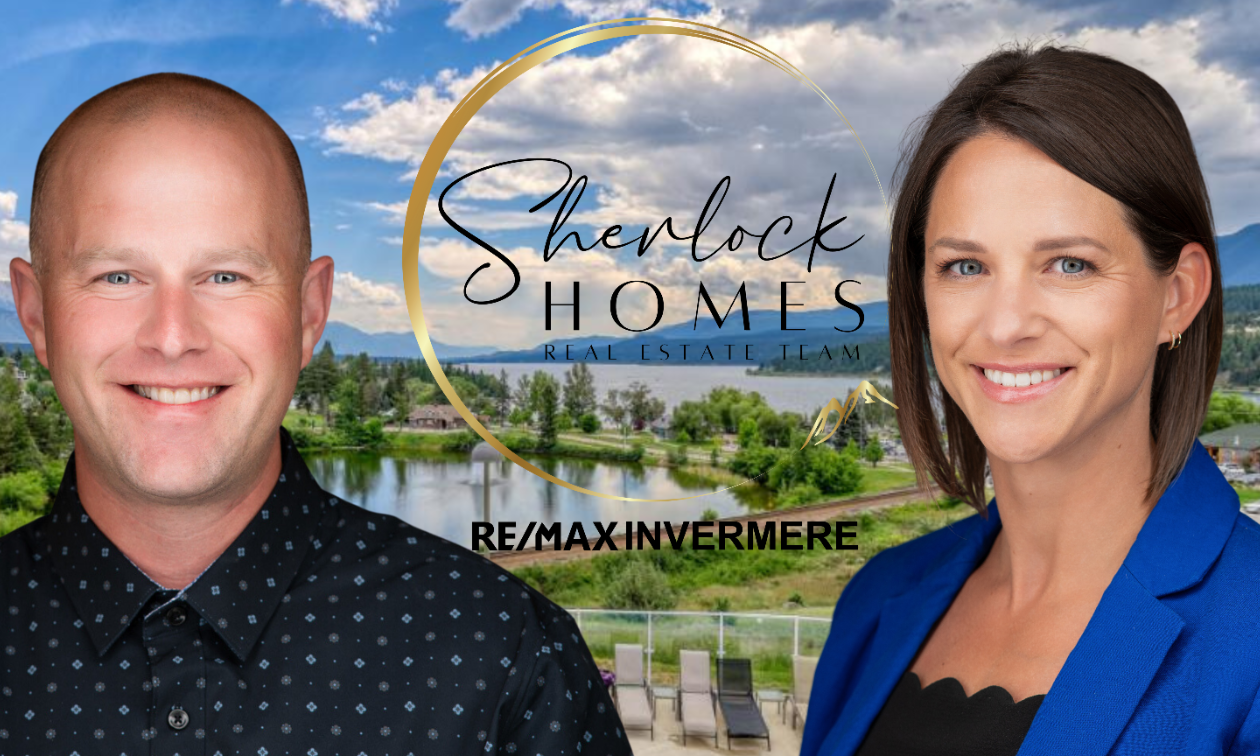 What trends do you see in regards to supply and demand? Are fewer people putting their homes for sale because of rising prices?
Kennedy: Nelson's popularity will continue to grow as more and more people discover its beauty and enduring charm all year round.
Rising interest rates have certainly put a damper on new listings. Many homeowners with locked-in pre-2022 lower interest rates have chosen to stay put til at least the end of their term before considering a move.
Sherlock: Our housing market is still very active. During the summer months, there are more listings, but there are also a lot of new buyers. We see more people listing their properties because there are more people here enjoying our beautiful valley and looking for either a home or a cabin. The number of homes and sales is down significantly from the past year, but the past two years have been unprecedented times, and I don't think anyone would have predicted the housing market was going to do what it did, and that's nationwide. Even with rising interest rates, we are still seeing a lot of people either entering the market or moving their capital from another market into ours to take advantage of the more affordable prices than the bigger markets like Toronto, Vancouver, or Kelowna, for example.
Do you see the remainder of 2023 as a good year for buyers or sellers (or both) in Nelson?
Kennedy: 2023 has proven to be more of a balanced market in the Nelson area.
When you find the right home, it's the perfect time to buy. Interest rates are always in flux. When you know they are on trend to come down, lock in for a shorter term and front load your interest payments—and do the opposite for rising rates. I wouldn't be surprised to see a rate decrease in the fourth quarter this year.
Do you see the remainder of 2023 as a good year for buyers or sellers (or both) in the Columbia Valley?
Sherlock: It's challenging to forecast what the rest of the year will bring. It is certainly far more challenging for buyers who need financing to get into the market at this time. Some buyers are having to change their expectations and price point when it comes to buying a home or property. I think the market will hold steady for now; we haven't really seen a correction in prices yet. The biggest problem is that here, and in most places in Canada, we have a housing shortage. Demand is high, and supply is low. There are certainly more people looking for homes to buy or even rent now than there are homes.
How do the BC assessment values compare with current market value?
Kennedy: Assessments are always in flux and are often not on par with current market demand/value. They serve more as a guideline.
Sherlock: BC assessment isn't a great way for anyone to value their home. There are many factors that play into how much your home is worth. If you are thinking of selling your home, you are best to speak with a real estate agent to get a better and more accurate evaluation of your home's value. BC assessments are not real-time evaluations—they are from the year prior, and they don't always properly reflect the homes. They can be off on square footage or renovations, and that can really affect the value of a home.
How do you anticipate interest rates will impact the housing market over the next year or so?
Kennedy: As rates and inflation come down, more buyers and sellers will be in the market.
If interest rates remain high, we could see a trend of mortgage default selling, which is something nobody wants to see, even the Bank of Canada.
Sherlock: Here in the Columbia Valley, we have not seen a big impact from interest rates. The buyers who were taking advantage of the lower interest rates have shifted their searches, and there's a whole new group of buyers who are shopping at current rates. We aren't seeing the prices of properties rise so much anymore, but we haven't seen much, if any, correction either. Prices seem to be holding steady, and if your property is priced properly, they are selling for the most part and fairly close to the asking price. Unfortunately, I do think as a first-time homebuyer, the rising interest rates are making it far more challenging to enter the market—it's the people that already have equity in the market that seem less affected.
I think that because of the housing shortage and the high demand for housing, that is going to continue to drive the market. When interest rates and inflation start to fall again, I think we will see prices potentially start to climb again, as there will be many people biding their time to buy a home.