The Statue of Liberty inspired this Radium Hot Springs restaurant
Hungary for European flavours in Radium Hot Springs, B.C.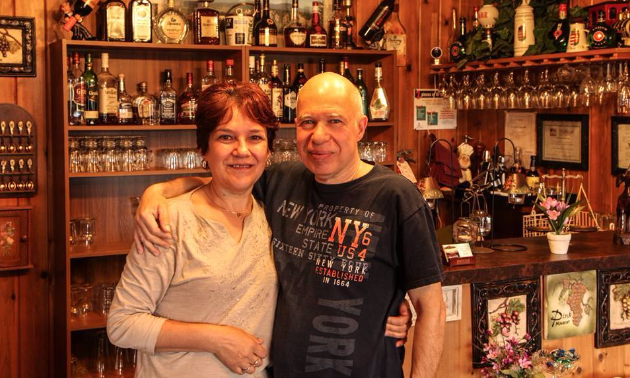 The taste of Europe resides in the East Kootenay. Citadella Restaurant in Radium Hot Springs serves popular signature Hungarian dishes, filet mignon, seafood, pasta, vegetarian plates, gluten-free and lactose-free options, and Hungarian desserts. Citadella's Hungarian chef makes everything homemade, fresh and from scratch. The cozy restaurant is nestled high within the hilltops of the Columbia Valley, boasting spectacular mountain views.
Steve Zoltan has been managing Citadella for the past 14 years. He forked over a few details about his Best Places to Eat and Drink award-winning restaurant with Kootenay Business magazine.
What is your restaurant's signature dish?
The Hungarian mixed specialty plate for two.
What is your "million-dollar view?"
We have the best view in town. It is breathtaking from our patio. The mountains, valley and town are visible from here. It's like an unobstructed bird's-eye view of the Rockies. Our guests also like the atmosphere, the music and rustic decorations.
Where did the name Citadella come from?
I am from Budapest, Hungary. There is a hill in Buda with the Statue of Liberty, called Citadella. A restaurant is there with the view of the whole city of Budapest—it is very famous. We have a beautiful view from our place as well, so I called it the same name. Also, our logo came from the olive branch the Statue of Liberty holds in her hands—the symbol of peace.