Trendy colours through the paintbrush of Paradise Painters
This new Nelson business is run by Joel Godbee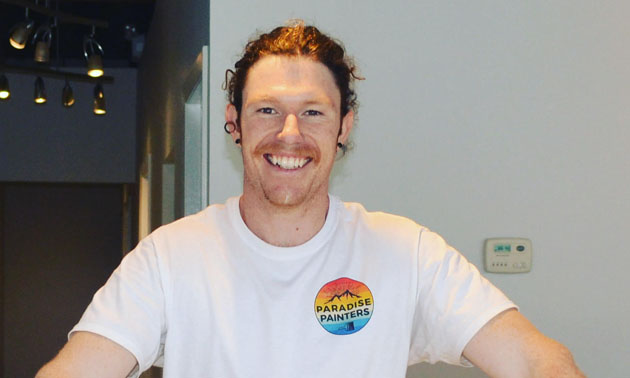 What is now trending as the most popular colour for interiors? Chantilly lace, according to painter Joel Godbee, owner of Paradise Painters in Nelson.
"It's just a nice clean off-white," Godbee said.
"For interiors, I love light greys throughout and feature walls with retro-style muted hues. Classic black, white and wood-grain combinations are also super stylish, timeless and effective."
Bright, bold colours are a signature of Nelson homes but there are no local favourites.
"For exteriors, I love strong contrasts like a bold blue offset by white trim, he said. "Exterior, nobody does the same thing.
"The thing I love about painting in Nelson and the Koots, however, is how bold everyone is with their colours. I've painted a lot of white in my life, but a colourful home is far more fun and interesting."
A world traveller
Godbee started painting while studying to be a teacher in Melbourne in 2007.
"I have been fortunate enough to have worked for really high-quality painters who have all taught me a lot," he said. "Although my teaching career didn't last long due to a greater urge to travel, I have always painted wherever I have gone and decided that was the future I want to pursue.
"I grew up in a little hippy town in a forest on the outskirts of Melbourne in Australia. It is best known for a steam train called Puffing Billy that winds through the forest and the boutique cafés in the town."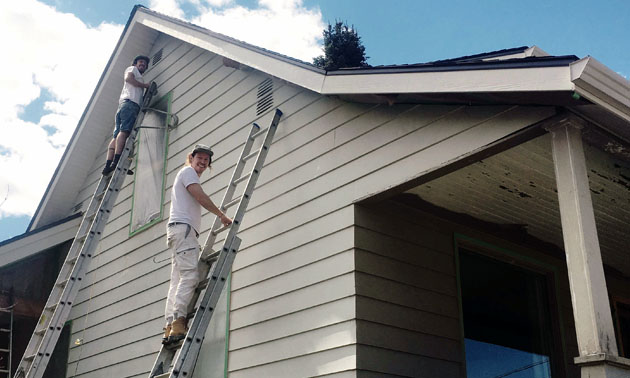 Godbee and his girlfriend chose Nelson to settle in "because of the gorgeous landscape, sheer number of outdoor activities available here, artistic culture and the relaxed, beautiful people that live in the area."
Starting a business
Godbee painted his way across the globe, including Australia, Whistler and Nelson.
"Personally throughout my professional life, I have painted everything from gyms, kindergartens, apartments, aged care facilities, shops and offices, and small and large new and existing homes, many upwards of $10 million," he said.
Godbee started Paradise Painters in February when he arrived back to Nelson from Australia.
"The name came from Paradise Falls just outside of Nelson and also the fact that this little place we call home is just that, a mountain paradise," said Godbee.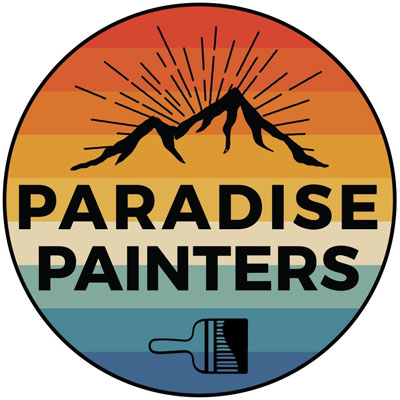 He serves clients between Kaslo, Trail, Salmo and Slocan and of course Nelson.
"Green" trends
Over the last few years, the trend in the paint industry is to develop paints that are healthier for people and the plant, especially ones that are less volatile to breathe.

"Canada has banned oil-based gloss, which is awesome because it's terrible stuff," Godbee said. "Unfortunately, it looks absolutely amazing and there is nothing water-based on the market that currently compares to the finished look it gives you."
Godbee would like to see less waste in the industry.
"While I have not come up with a perfect way of dealing with waste issues on my job site," he said, "I see to it that as much plastic is reused, paint cans and paints are recycled, tools are cleaned and reused instead of being thrown away and water consumption is minimized using high-pressure cleaning.
"Bioplastics are being developed at a great rate, and I can't wait for these to make their way into the mainstream painting sector so that I can also incorporate them into my practices."