Several Nelson businesses are auspiciously on the move
These established businesses have moved and renovated their new digs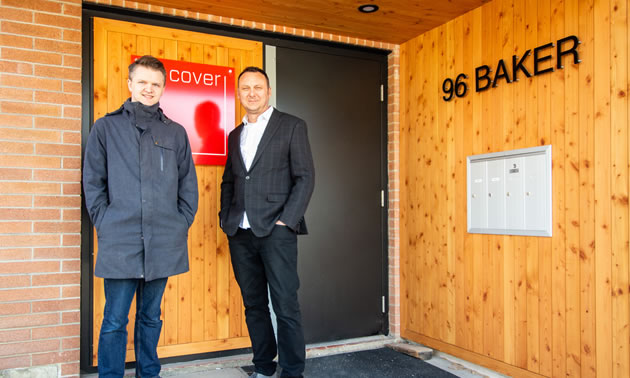 If relocations and renovations are an auspicious sign, then Nelson businesses will have a prosperous 2020 and beyond. Here are some of the businesses on the move.
Cover Architecture
Cover Architecture moved into a beautifully renovated building in Railtown for their growing team of architects, designers and technologists.
"We are still amazed at how quickly Pete Gosney's team of contractors completed the renovations in six months, so that Cover and our tenants, Valid Manufacturing, could occupy the building in October 2019," said Lukas Armstrong, one of the principals of Cover Architure.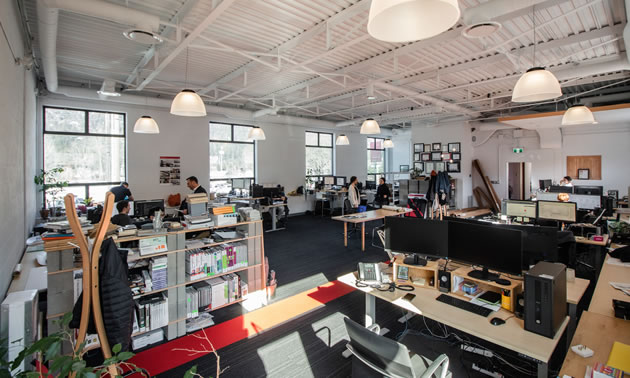 "We are very grateful to everyone who assisted Cover Architecture in purchasing and renovating the communications building in Railtown, and we look forward to being a part of the economic development of the Railtown community.
"Our firm continues to grow, completing projects across the Kootenays, B.C. and into Alberta, in residential, industrial, commercial and community projects that address our clients needs."
The Art of Brewing and Wine Kitz Nelson
The next move was a double play!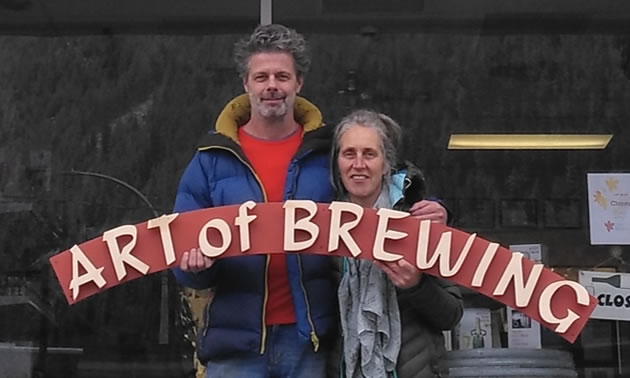 The Art of Brewing moved from its former location on Railway Street and took over the Wine Kitz store in the West Arm Plaza in November.
Owners Breg and Maarten Lammers said the move was a long time coming, which is an understatement as they were located in the Coke and Gas building for 33 years.
"Finding an appropriate building for our operation that also has parking for our customers was a challenge," said Maarten.
John and Ineke Kortram, owners of Wine Kitz Nelson, have been on the outlook for an experienced and passionate successor. "We think that Maarten and Breg fit that bill nicely,'' said Ineke. "We're pleased that the business will continue to thrive."
"We're thrilled to combine our two businesses and meet the needs of customers from both Art of Brewing and Wine Kitz," Maarten said. "West Arm Plaza will be a new space for us, but we'll make it our own and continue to provide our customers with the same top-notch experience. In fact, we plan to offer them even more."
The new space will now offer handcrafted chocolates and cakes from the Art of Chocolate. All of the services previously available at the Art of Brewing will remain intact: customized wine, beer and prosecco; ingredients and equipment for the home brewer; and all the brewing expertise and advice that customers have come to depend upon.
Kootenai Moon
An iconic Nelson business is "over-the-moon" happy with its new store at 115 Hall Street. Kootenai Moon has lived in over five locations over the last 22 years.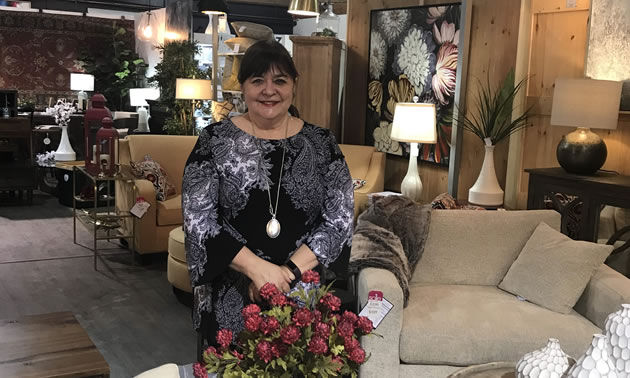 "In June 2018 we moved our bedding and bath department to Baker Street as the street in front of our Hall Street location was having major infrastructure work done, and we felt our customers would be impacted by the construction," said Valerie Semeniuk. "It was lovely being on the high street in Nelson. The Bedding and Bath Store was more of a pop-up shop and was very sweet."
As a full-service home furniture and home decor store, Kootenai Moon wanted to be full and whole again, so it moved back to Hall Street in mid-January.
"We brought all our product lines and, most importantly, the staff together again," Semeniuk said. "We now feel complete and love our new look. Thanks to everyone who supported us through the construction period. Please come and see the new look!"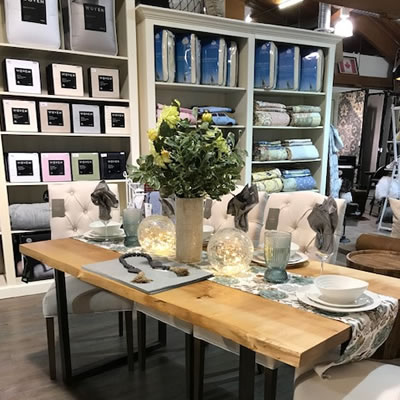 And there are more Nelson businesses on the move:
Booksmyth is moving into Kootenai Moon's former store on Baker Street.
Shoe LaLa is sashaying into its new location at the corner of Ward and Baker streets, the former home of Wait's News.
The Good Earth relocated to Sixth Street.
Streetclothes Named Desire didn't depart from its Ward and Baker street corner but changed ownership and its name. Karen Hagen now welcomes customers to KWC Mercantile.