Big-hearted Wait's diner in Nelson beats a kindness tempo
The famous Wait's News moved but hasn't changed its generosity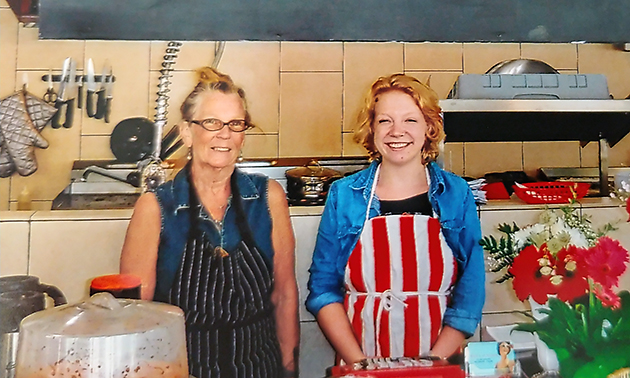 Wait Wait, Don't Tell Me. What makes a little dinner last 82 years?
Great coffee, milk shakes, sandwiches or wait staff?
How about a big heart?
Wait's News, the iconic diner in Nelson has such a big heart. On the counter sits a jar with money. Anyone can come and use that cash for a cup of coffee or some food.
This fall, the diner moved from its corner location on Ward and Baker Streets to a new location at 323 Nelson Avenue, hence changing its name to Wait's on Nelson.
Co-owner Jim Plamondon retired, but his wife, Mari, will continue to run the diner along with Alyx Graham-Taylor. The new home for the diner was necessitated by an eviction notice by the landlord who plans renovations to the building. The new diner was made possible thanks to funding from Community Futures.
"We're thrilled with the response from the community on our move," said Graham-Taylor.
Helping Nelson's street community
The diner was singled out by the Nelson Chamber of Commerce as it gave Wait's the Inclusive Employer Award in its 2019 Business Excellence Awards.
"We don't discriminate against any people," said Graham-Taylor, who had her first job there after leaving home at an early age.
"We choose to treat everyone with respect and dignity as all humans deserve. There is no judgement, no stigmatizing, no criticism," wrote Mari Plamondon in a moving letter to the editor of the Nelson Star in 2018.
Both Graham-Taylor and Plamondon are active in the local non-profit organizations that help Nelson's street community.
Come on down to honour this diner while enjoying all the goodness contained in there, including cinnamon bun Saturdays!