Underground mine rescue training returns to Teck's Elkview operations
The first group has now completed underground mine rescue training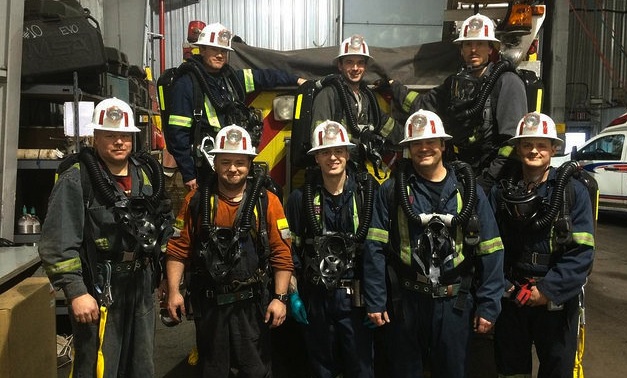 The idea of having underground mine rescue teams began in the Sparwood and Crowsnest Pass area after several early 1900s major mine disasters—Hillcrest, Coal Creek and Bellevue.
Steve Kallies, United Steelworkers (USW) 9346 vice-president and chair of the occupational health committee, is very happy that underground mine rescue training and certification has returned to Elkview Operations, owned by Teck.
"Part of what was so important is that mine rescue in B.C., and Canada for that matter, really took root here in the Elk Valley," said Kallies.
Due to the shift from underground to surface mining in the last 30 years, there hasn't been underground mine training for rescue teams at Elkview since the mid-1980s.
"This is pretty cool that after a three-decade hiatus, we have an active team again in a place where it began," said Kallies. "It's a big legacy we are pretty proud of."
According to Don Sander, general manager at Elkview Operations, five mine rescue teams exist at Elkview Operations, covering the four shifts and the processing plant facility. Each team has 15 members and they complete one training session and one practice session per month.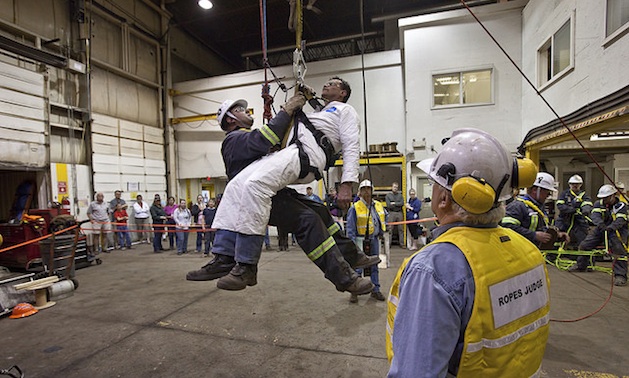 Kallies was part of the USW team that worked with Elkview Operations' Joint Occupational Health and Safety Committee to bring back the underground mine rescue training.
In 2015, 24 rescue team members will complete underground mine rescue training and certification, said Sander.
"Nothing is more important than the safety of our people," said Sander, "At Teck, our goal is for everyone to go home safe and healthy every day, and I am very proud of Elkview's mine rescue teams, which are a crucial part of this vision. I, along with everyone at Elkview Operations, am deeply appreciative of the hard work and dedication that our mine rescue team members put into every aspect of their training, and am pleased that underground mine rescue now forms part of their wide range of skills."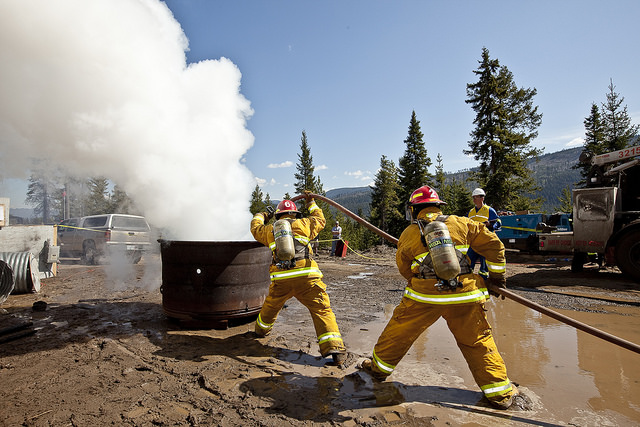 Training of the first group of eight miners is complete. The second group of eight will be certified by the end of February 2015. Eventually, one of the rescue team members will be trained as a trainer, who will train other team members in the future.
The certification training program takes five days and covers all aspects of underground mine rescue.
"There is a direct focus on the unique dangers to underground atmospheres," Kallies said. "Things like oxygen deficiency, poisonous gases, explosive gases and structural failure in ceiling or walls."
Each member of the rescue team is required to take an additional eight hours of underground training every three months.
"Elkview has committed to far more training than that, so we're going to be far exceeding the minimum requirements for training," said Kallies.
As for the USW 9346 membership, Kallies reported "everyone is feeling this (underground training and certification) is an enormous success."