Taking a tour beyond Teck's Terex Titan in Sparwood
Coal mining tours are available for keen learners and dump truck enthusiasts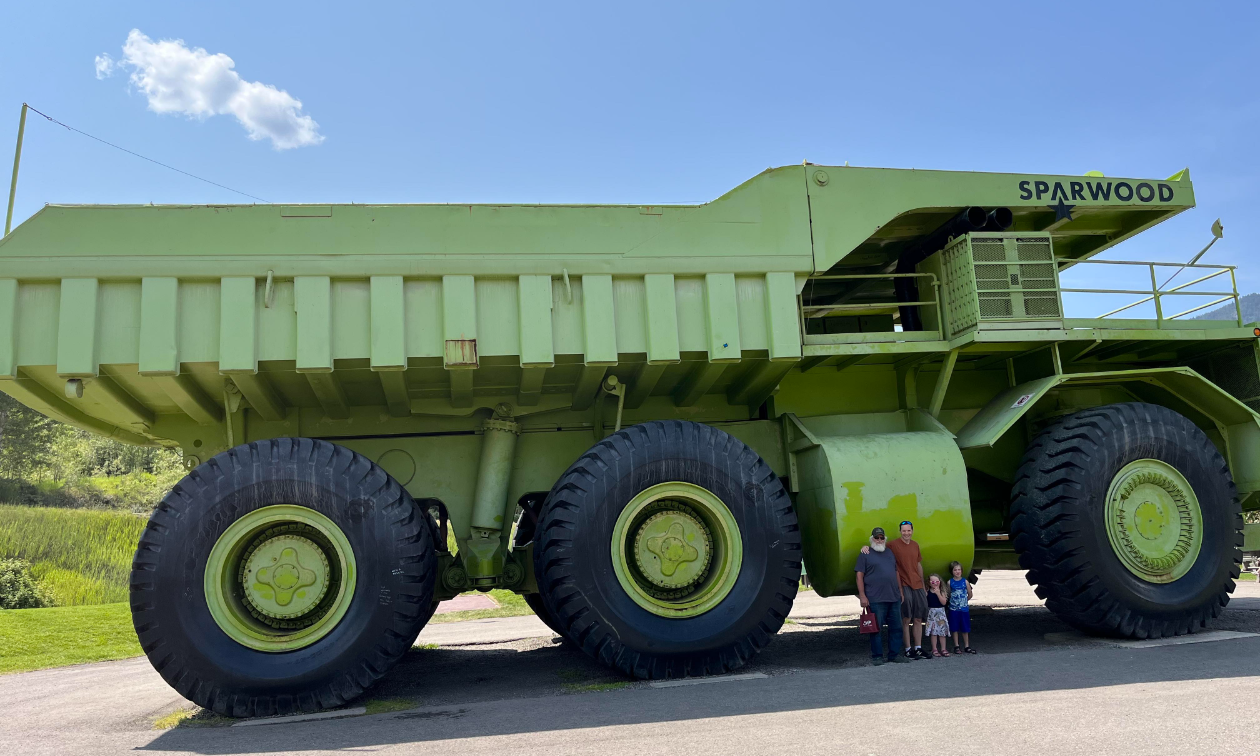 My family and I recently returned from our encounter in Sparwood with the world's largest tandem axle dump truck, the Terex Titan. My five-year-old son, Gus, and my three-year-old daughter, Annabelle, have been eagerly anticipating this experience. They both love dump trucks and big rigs and have seen plenty while reading books, watching DVDs and cruising the highway. But it was finally time to see these impressive machines up close and in real life, by taking a tour of Teck's coal mine. My dad and mom, John and Ellie Born, came along for the adventure as well.
Sure enough, seeing the lime green behemoth up close is a sight to behold and photographs hardly do justice to the Terex Titan's immense scale. Gus and Annabelle were giddy with glee as they hopped up in the Titan's tires and wandered underneath its humongous frame. Despite its intimidating size, the Titan is photogenic and ripe for an assortment of pics.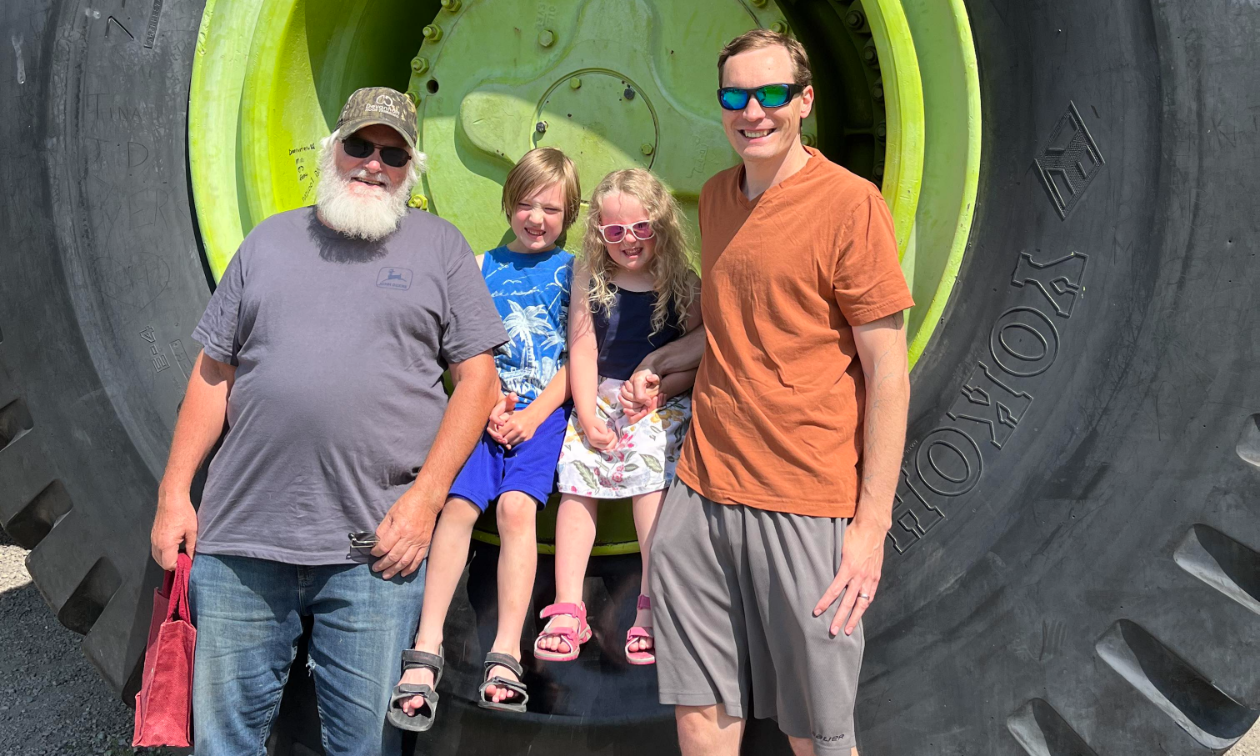 Scattered around the dump truck are placards displaying information about the history of the Terex Titan and how it came to be a symbol of Sparwood's mining heritage. You can learn about how long it was in operation (1978-1990) and its surprising cause of retirement (a failed turbo charger).
The world's largest tandem axle dump truck certainly is eye-catching and it is appropriately placed along Highway 3 to attract tourists, right next to the Sparwood Chamber of Commerce. In July and August, tourists can book seats on a bus to take a tour of Teck's Elkview operations. The bus departs from the Chamber parking lot, making it convenient to marvel at a titanic piece of history and then see its slightly smaller dump truck counterparts in action, continuing Sparwood's legacy.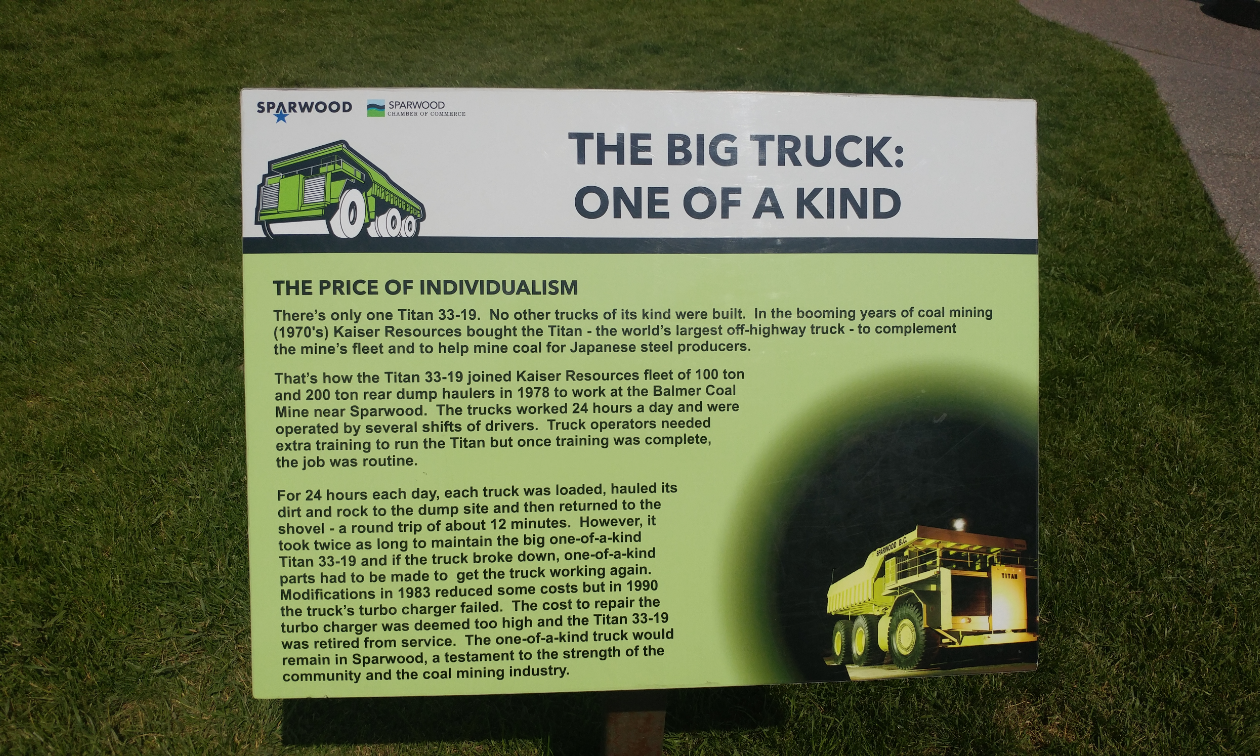 Before heading onto the bus, my family walked across the street to the Gateway Restaurant inside the Causeway Bay Hotel for lunch. The Gateway Clubhouse sandwich was recommended by our server and it did not disappoint. My children ordered from the kids menu and were supremely satisfied with their pizza and chicken strips. It's worth noting that the food arrived quickly, which gave us time to enjoy our meal before the bus departed at 1 p.m. I highly recommend the Gateway Restaurant.
Once we finished our meal and marched back to the Chamber parking lot, the bus was loaded up with enthusiastic sight-seers leaning in to learn more about Sparwood's historic mining heritage, which dates back to 1898.
The coal mined at Elkview is estimated to be 120 million years old. And there's enough of the stuff there to keep the mine in operation for another 40 years, even with the mine running 24/7. It's no wonder that Teck has 1,000 permanent employees and that approximately 40 per cent of all jobs in Elkford, Sparwood, Cranbrook and Fernie are created or sustained by Teck's activities.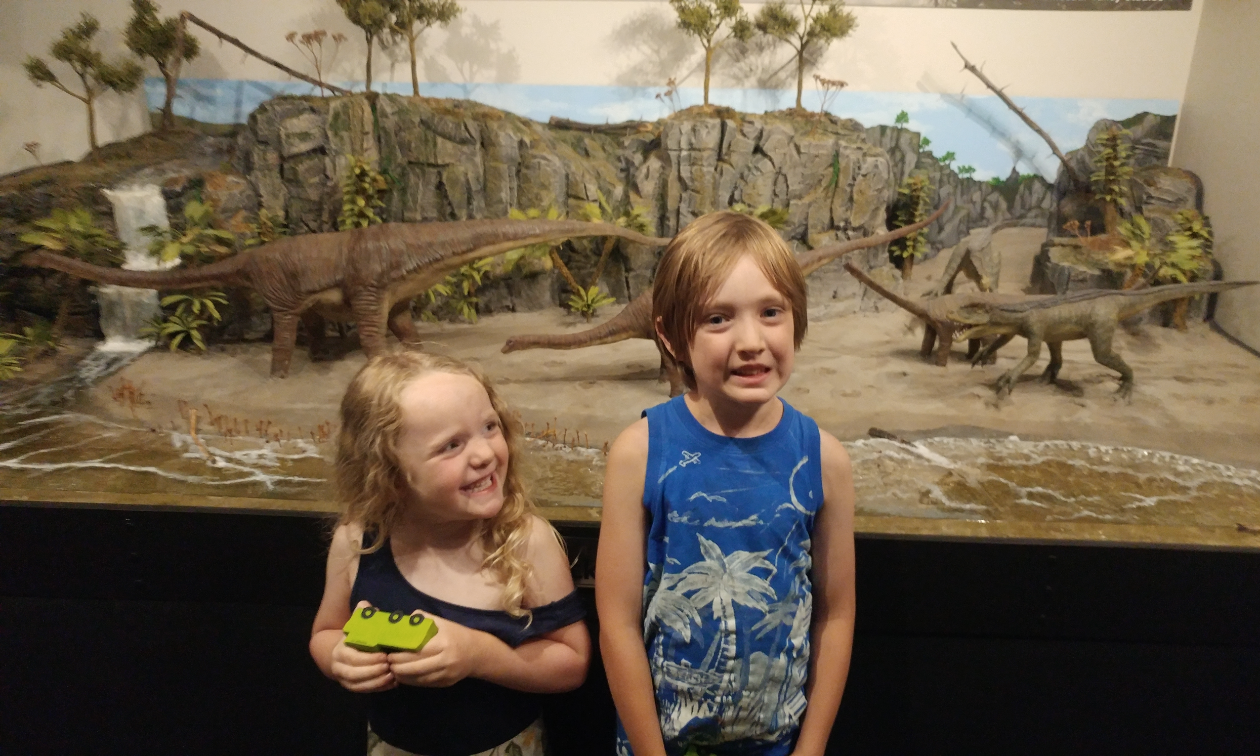 Once the coal mine tour got underway, the bus transporting us took us up steep, graded roads made of coal as we ascended near the top of the mountain. For the first of our two stops, the bus parked next to two old, retired machines: a dump truck with a flat tire and a massive excavator with the biggest scoop I'd ever seen. But the real sight to behold was down below in a vast chasm that was currently being mined. It was particularly windy when we were at the top and the huge bowl shape of the mine seemed to create a vacuum that pushed the air into our faces as we looked over the edge. It was loud, intense, and spoke to the volume of the operation below.
Our second and final stop was at a site that was a bit smaller and run exclusively by autonomous dump trucks. I was surprised to learn that many dump trucks at Elkview are operated by computers instead of people. Unfortunately, one of the trucks was having an issue when we were looking on from a distance, and when one autonomous truck stops, the others do as well, up until someone can figure out the problem. Until then, the dumpers remained stationary, including one truck with its dumper lifted all the way up.
During our two stops, my kids couldn't help but climb and touch a bit of the coal that we were standing on. Then they wiped their faces. I'd suggest bringing some wet wipes along for the trip if you're planning on bringing little ones along for the tour. Coal can be a bit messy.
Our bus driver did an excellent job of navigating up and down the steep roads and sharp turns throughout the tour. We were fortunate enough to see wildlife on the drive as well. Bighorn sheep calmly waltzed by and a small herd of elk, which included an adorable spotted baby elk, made their way over the road and across the mountain without incident. Even with all the machinery at work, natural inhabitants are still welcomed at Elkview.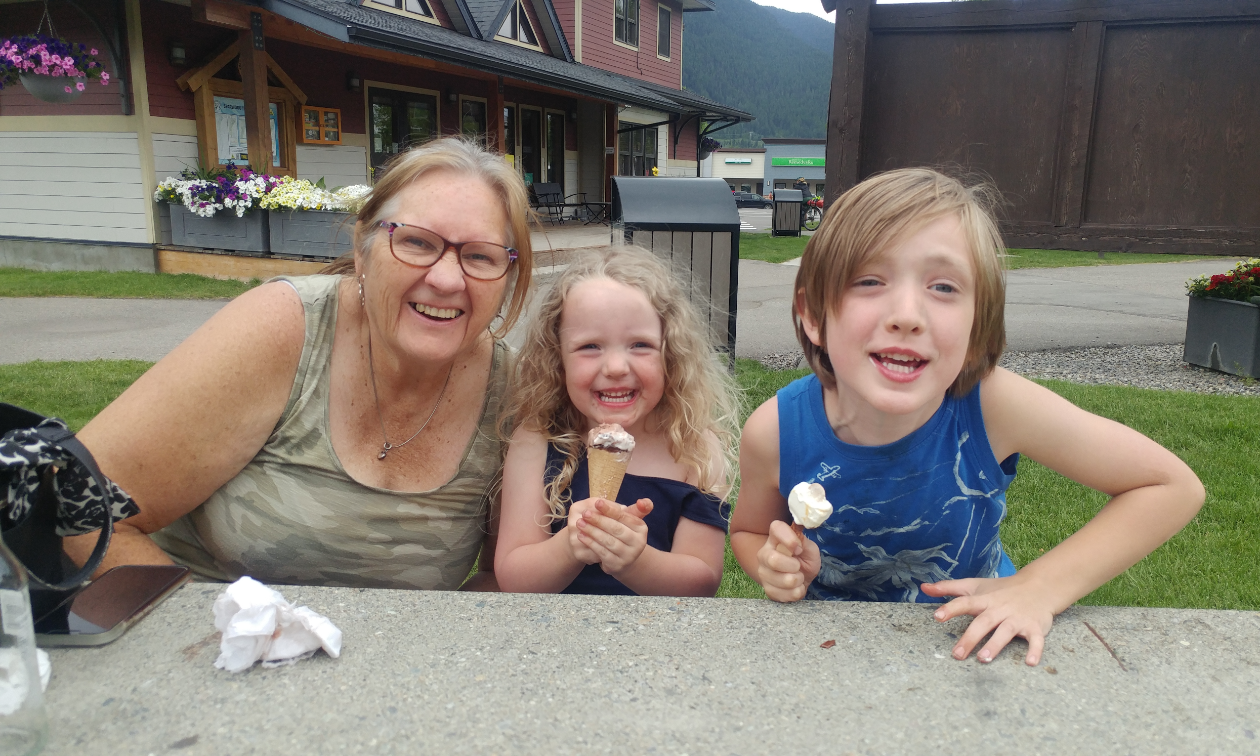 At the conclusion of the tour, we bought some items at the gift shop located inside the Chamber building. The foamy hand-held toys of the Terex Titan were a big hit with my kids, and, of course, ice cream!
Before heading home, we stopped into the Sparwood Museum, located next to the Chamber. They have recently updated their interior with a dinosaur exhibit, teaching about some of the giant lizards that used to roam Sparwood long before dump trucks came into existence. Dinosaur footprints from multiple species have been found in the area. Some are available to see on the coal mine tour, and one piece is held in the museum. A dino diorama is one of the recent additions to the museum and gives a nice illustration to what the area may have looked like when dinosaurs ruled the Earth.
I've lived in the East Kootenay for over a decade and had yet to actually stop and admire the Terex Titan from up close. At long last, I can say it was even more impressive up close and very much a worthwhile, family-friendly experience for anyone curious about mining, trucks, and ancient history that continues to move us along into the future.