Part II: Entrepreneurial spirit alive and well in Kimberley
Business is booming in Kimberley with the addition of these new up-and-coming businesses.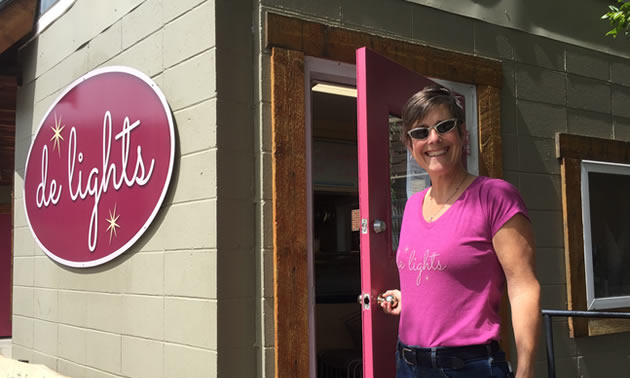 Last fall we published an article about all the new entrepreneurial start-ups happening in the Kimberley and Marysville area. This exciting business trend continues with more and more small businesses opening their doors in the alpine city.
With the help of Mike Guarnery at the Kimberley Chamber of Commerce and Kevin Wilson, EDO of the City of Kimberley here's an updated list of new businesses that have opened in Kimberley in the last six months or so:
Over Time Beer Works is Kimberley's new craft brewery. CEO Ken Dodd and head brewer Matt Philip are busy producing four new brands: Copper Top Wheat Beer, Good Evening Brown Ale, Mountain Standard Gold Ale and Right About Now IPA. Over Time Beer Works is open 10am to 7pm, seven days a week. Stop in, fill a growler or enjoy a taste sample. You will also find their lineup of beers available at The Shed and the Pedal and Tap in the Platzl.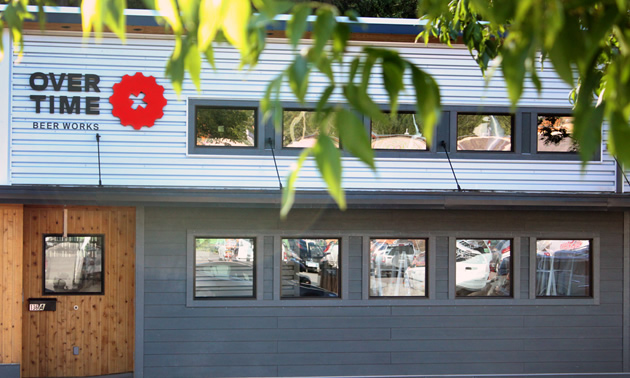 Atlantis Antiques in Kimberley (Marysville) is for the eclectic antique hunter. They deal in unusual historical artifacts, from oriental antiques to designer art from the 50s, 60s and 70s. The store is owned by Don Langvand, who operates the new Phoenix Antiques in the Cranbrook Elko Train Station (Railway Museum) and Cranbrook's Dragon Antiques as well.
Irene's Fish and Chips—Irene and John Keil are the new owners and operators of what was Brittner's Fish & Chips. The menu features a tasty selection of authentic fish and chips. Irene's is located in Lower Blarchmont, just down from Overwaitea.
Rocky Mountain Event Planners and its principal Karen Rempel are planning a new car show in Kimberley July 29th & 30th, the Motor Mountain Car Show. Not really a new business but an exciting new event for Kimberley.
'de lights' is a new gelato shop opened by Erna Jensen. It is located in the "little shop" on the corner in downtown Kimberley, next to the city's only traffic light. Featuring artisanal gelatos, tasty cookies, cold brew coffee, real fruit smoothies and ice tea.
Portraits by Lucy has been open in Marysville for a number of months now. The high-end photography portrait studio is owned and operated by Lucy Hamilton. She specializes in family and wedding photography.
The Grater Good has opened in the Platzl, in the former Perfect Present location. The business is run by well-known entrepreneur Robin Dixon, owner of stores like the Gilded Goat. The new store features an array of kitchen gadgets and equipment that is sure to make every home chef happy.
Big Magic Designs, a design and graphics studio, is renovating space and moving into the former North Star T-Shirt location in the heart of the Platzl. The company is owned by Jason Toner and Lucas Roach.
The Koffee Kan in Marysville is getting ready to open. A unique new restaurant, it is in the process of being constructed in Marysville by well-known Kimberleyite John Adolphe—based on a series of storage containers the new eatery with also feature an outdoor rooftop balcony.
Stoke Juice Bar is now open at Kimberley's Centex Market. The unique store offers an array of local, certified organic products including fresh produce, groceries, meat, milk, cheese, bread and, of course, Centex fuel. It's open seven days a week.
Moody Bees, the great little honey and lip balm company known for great natural products is working on a new store front location in the centre of the Platzl as well. You can also watch for them at the Farmers Market in Kimberley this summer.
MacRae Woodwork is a custom cabinet shop serving the East Kootenays that opened in 2015. They feature modern designs, quality workmanship, fair pricing, and the flexibility of a small shop. MacRae Woodwork offers a distinctive local source for kitchen cabinets, vanities, custom closets, freestanding furniture, built-in units, trim carpentry and millwork. Operated and owned by local craftsman, Gavin MacRae.
Purcell Outdoors is one of Kimberley's newest retailers. Kimberley resident Patti Oakley opened her store on the Platzl next to the Arrow & Axe General Store in December of 2015. The store sports a great line-up of top brand name outdoor clothing, gear and outdoor accessories.
One Love Yoga has been building a new studio across from Centre 64 at 63 Deer Park Avenue. An opening date is yet to be determined, though late summer/early fall seems most likely.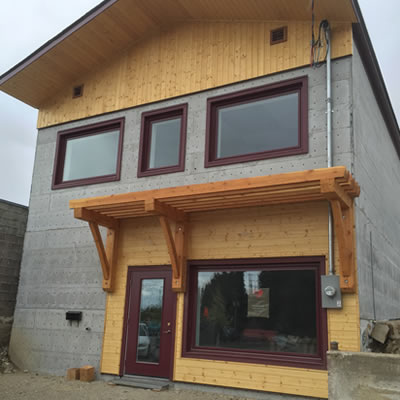 Sprout Grocery & Market is back with a new home in the Platzl. The new owner, Chantel Delaney, is a certified herbalist with more than a dozen years of experience. Her store is a great source for health supplements, organic products and much more.
Kimberley Farmers Market is back and as popular as ever and it is being managed by Kimberley resident Linda McVetty. The Kimberley Farmers Market runs every Thursday evening during the summer.
Meadowsweet Yoga & Wellness is located on Deer Park Avenue and features a yoga studio, massage and a complete line of bodycare products and holistic nutrition. The studio is owned by Chelsea Boyd Gibson.
North Star Concierge offers a home check service for property owners in Kimberley. They offer standard and customized home checks that meet home and rental insurance policy requirements as well as providing thorough, documented inspections, ensuring your property is safe and secure while you're away.
Purcell Physiotherapy Clinic—a new way to connect with Karen Cornish, an experienced physiotherapist who has opened her own clinic at the Kimberley Health Centre. Serving clientele throughout the East Kootenays, Purcell Physiotherapy Clinic is WorkSafeBC (WCB) approved and also offers Certified Aquatic Therapy and home visitation in both Kimberley & Cranbrook.
Swensons Plumbing Services is a new company based out of Kimberley. It is owned and operated by Chris Swenson, who has the goal of developing his company into a full service building mechanical company serving the commercial and resident plumbing needs of the community. Swenson is a certified Red Seal plumber.
Lesley McCuaig Consulting and Innovation is a relatively new company on the Kimberley business scene. Lesley was the 2000 Millennium Bronze Governor General Medal winner. The company offers a wide variety of business related services and consultations.
B&B@228: Lorne and Gail Knutson opened a new bed and breakfast suite in late October 2016 on Stemwider Drive in Kimberley—simply called B and B at 228. Located at the base of the ski hill, the new bed and breakfast is just a 3-4 minute walk to the quad lift. They offer an all-season 2-bedroom suite which comes complete with a separate entrance, two bedrooms, two bathrooms (one en-suite), a full kitchen, dining alcove, living room with gas fireplace, and private deck with hot tub and BBQ. With a sofa bed in the living area, the suite can sleep up to 6. Guests also enjoy a full breakfast each morning. For more info www.bandb228.com
Kassa Home and Window: There's another new business opening in Kimberley in the near future – a window covering and linen store. Owned and operated by Maria Reynoso, it will be located where the deli used to be at 145 Deer Park Ave, just beside the dance studio in Kimberley's Platzl. The new business will be called Kassa Home & Window. "I will be doing all kinds of window coverings from different companies like Hunter Douglas, Graber, Elite windows etc... to offer my clients a variety of choices and prices," says Maria Reynoso. "I will also be carrying a whole line of house linens from bedsheets to pillows, duvet covers, towels, blankets and a little bit of home decor." She adds, "I'm very excited about my new adventure." Watch for Kassa Home and Window opening soon in Kimberley.
Kimberley's Steam Donkey Coffee roasts up a new location: Steam Donkey Coffee has moved to a new location just north of the Platz at 82 Wallinger Ave. (in the former original Sprout Grocery location and Alpine Plumbing location). The new home is both a manufacturing/roasting facility with a retail component to it.
Yes, the entrepreneurial spirit continues to be alive and well in Kimberley and Marysville. Congratulations to all those new business owners, operators and managers in Kimberley.
Did we miss a new business or get a detail wrong? Let us know and we'll add you to the list. Just contact [email protected]