Entrepreneurial spirit alive and well in Kimberley
The quaint mountain town of Kimberley, B.C. is attracting many new businesses and expansions.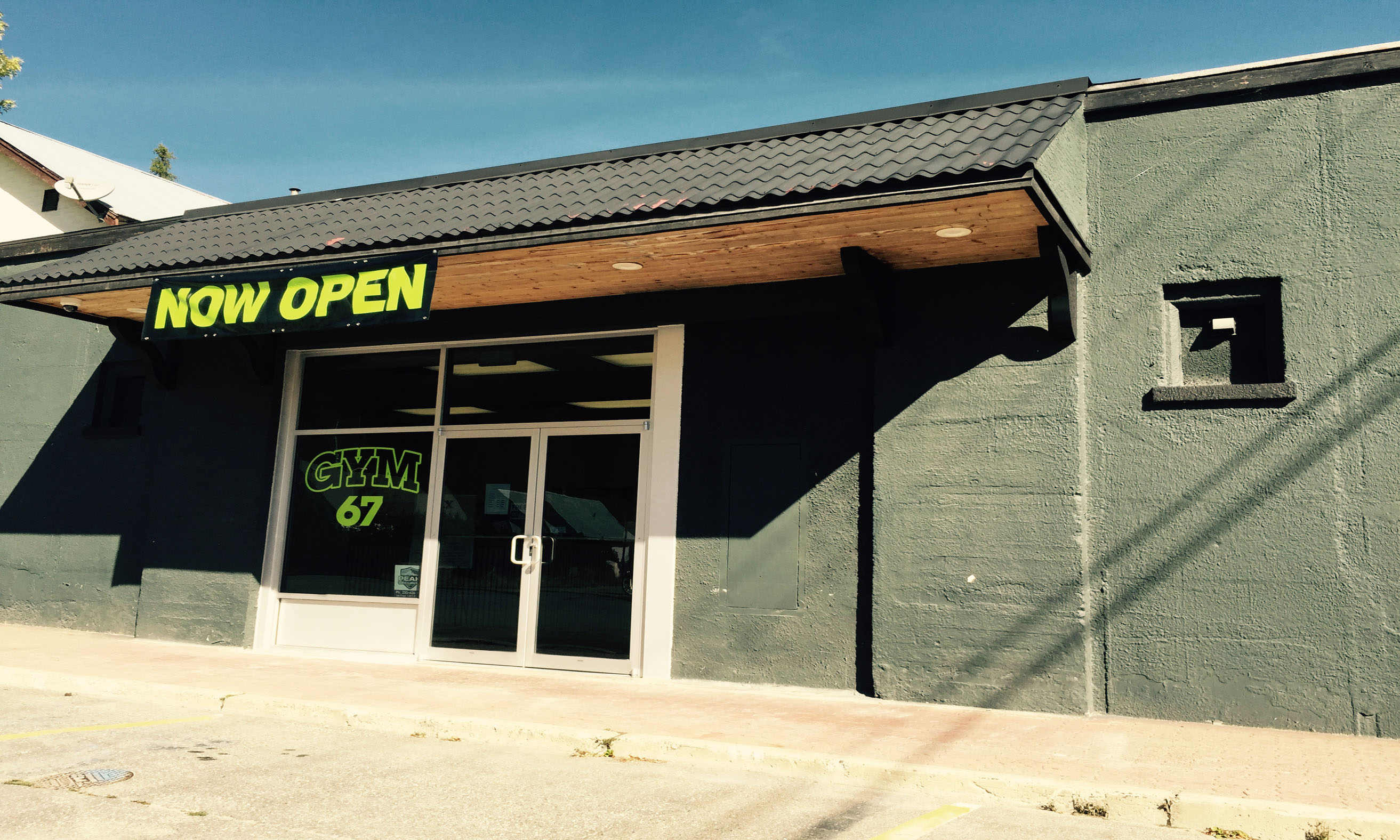 The entrepreneurial spirit is definitely alive and well in Kimberley and Marysville area. The past 12 months or so have seen a number of new business startups, expansions or re-locations.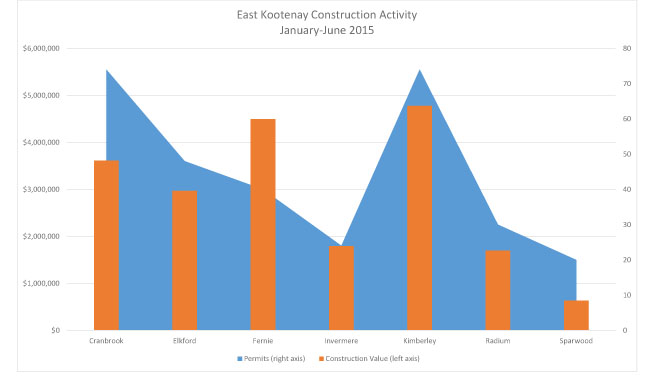 According to municipal Economic Development Officer Kevin Wilson, "Business optimism is riding high with the lowest commercial vacancy rate in five years, accommodation occupancy 10% higher than last year, a 257% year over year increase in the number of new dwellings, and permitted construction value that leads the East Kootenays in 2015."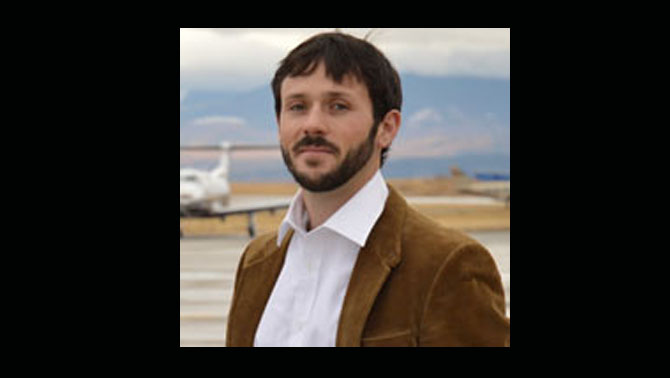 Kootenay Business is planning a special focus on the Kimberley Chamber of Commerce and the business community in the City of Kimberley. Businesses are invited to participate in our November/December issue.
Here is brief rundown of the entrepreneurial happenings in the alpine city of Kimberley:
Arrow and Axe General Store: Kimberley
Located in the cozy confines of the Platzl this eclectic gift store offers everything from clothing to outdoor accessories. One part vintage and one part mountain lifestyle sums up this interesting store. Owned by Denai Bell.
Bohemian Spirits: Marysville
A brand new craft distillery owned and operated by Erryn Turcon and Wade Jarvis. The couple made a number of sampling tours of local farmer's markets this summer and expect to add gin to their vodka line in the near future.
Britner's Fish and Chip: Kimberley
This quaint fish and chip restaurant is building a solid clientele based on good food, excellent service and fresh ingredients. Located just doors down from Overwaitea Foods Britner's is becoming a very popular dining option in Kimberley. Owned and operated by Andy and Sinead Britner.
Berley Manufacturing: Kimberley
This unique manufacturing business was the cover story on last year's November/December issue of Kootenay Business magazine. This innovative company designs and manufactures skateboards which the sell throughout North America. Reports say they have 20 employees and are producing some 500 skateboards a week. Owned by partners Jody Willcock and Aaron Chistensen.
Caprice Fine Art & Co Studio Gallery: Kimberley
Caprice Fine Art & Co Studio Gallery is located one block north of the Platzl, just up from Centre 64 Art Gallery. The gallery features the art work of Caprice Hogg who produces and sell original oil paintings, with a specialty in commission work. She also teaches private painting lessons. Located at 65 Boundary Street.
Crème Cheese Shop: Kimberley
Right across from City Hall this specialty cheese, dairy products and specialty grocery store is an exciting addition to the Kimberley retail mix. Look for hand crafted ice cream, grilled cheese paninis, ginger beer and more. Owned and operated by Matthew Harris and Ella Markan.
Fruition Wellness: Marysville
Located next to the Marysville Pub, this wellness center is the home to several health improvement related professionals including Jennifer Cooper a registered social worker, Suzy Palermo and Elissa Gillen, registered massage therapists and Allisa Keane, the resident acupuncturist and yoga purveyor.
Gym 67: Kimberley
You won't recognize the old Legion building. The former Kimberley Legion space has been transformed into a modern, fully equipped membership gym across the street from the Kimberley Library. Decorated in bright and inviting colors this gym is open 7 days a week and is owned and operated by Kent and Aaron Lees. (also owners of the Sully Pub in Kimberley)
Healing Hollow: Kimberley
This alternative and holistic health outlet specializes in essential oils and is back for a second time. It is located in the Platzl. Owned and operated by Michelle Cubin.
Healing Touch Family Chiropractic: Marysville
Dr. Jenny Beatty has reopened her popular chiropractic practice, Healing Touch Family Chiropractic in Marysville. The business was closed for 9 months. It is now located alongside the Fruition Wellness centre. The practice is owned and operated by Dr. Jenny Beatty.
Maker Space – Place Droid: Kimberley
Another Platzl-based enterprise this company has the concept of turning the former Edge Pub premises into a custom electronics manufacturing facility. At the same time offering other start up business space in the facility as well.
North Star Veterinarian Clinic: Kimberley
This new veterinarian clinic is owned and operated by Dr. Kathryn Arbic. It is located at 550 Mark Street and actually occupies the former Steeples Veterinarian Clinic space.
Olde Koots Vintage Store: Kimberley
This is another unique retail store that is chock-full of a wide variety of funky vintage and antique items and wears. Located on Howard Street, it makes for a must stop on Farmer's Market nights or any other time. Owned in part by Janet Engler Mueller.
1120 Clothing Store: Kimberley
Owned and operated by the folks from the Velvet and Ginjer, this women's specialty wear shop gets its name from the elevation of the town. Owned and operated by Jennifer Organ. It located in the Platzl at 160 Deer Park Avenue.
One Love Hot Yoga: Kimberley
This yoga studio, of course, was impacted by a major fire earlier in the year. However, the business is re-building their studio and hopes to re-open in January or February of 2016. Owned and operated by Kristi McRae. Located at 63 Deer Park Ave.
Purcell Wellness: Kimberley
Located in Kimberley downtown Platzl, this therapy centre is owned and operated by registered massage therapist Jennifer Johnston.
Revolution Acupuncture: Kimberley
Though technically not a new business, this business recently re-opened over the summer after a devastating fire destroyed the building they were in. Owned by Yana and Troy Clamp.
Stone Fire Pizza: Kimberley
StoneFire Pizzeria recently celebrated their first anniversary in the heart of the Kimberley Plaztl. They serve appetizers, salads, pastas, pizza and desserts, and their speciality is Neapolitan pizza baked in a 7,000-pound Stefano Ferrara wood-burning oven. Owned by partners Katey Kirconnell, Michael Erwin, along with Marc and Sue Raymond.
The Shed: Kimberley
This new restaurant hit the summer dining scene with a bang. It's simply beer and food. Owned and operated by the same folks who are behind the highly successful Pedal and Tap. Owners Pierre Garsonnin, Cam Dodd and Nicole Leclair-Dodd
Timber Hitch Coffee: Marysville
This coffee house features Kimberley's first drive-thru and is located next to the Rustic Hutch building. It is owned and operated by Brenda and Todd Bannister.
Tamarack Dispensaries: Marysville
A medical marijuana dispensary – this new business is located in Marysville and opened earlier in the summer of 2015. Evidently there are approved applications from the City of Kimberley for two more similar dispensaries in town. Owned and operated by Tamara and Rod Duggan.
SunMine: Kimberley
Owned by the City of Kimberley this new electrical utility is the largest solar energy project in B.C .and has been selling power to BC Hydro since June 22, 2015.

On the move, expanding or coming soon:
Canadog: Kimberley
This entrepreneurial start up specializes in manufacturing and retail for high-end dog harnesses. Recently the company has moved from the Platzl to a bright new location on the corner of Deer Park and Howard Street.
Centex & Fruit stand: Kimberley
This Lobban family enterprise is in expansion mode with the Centex store being renovated to create an expanded convenience store and fruit stand as well. There is a new juice bar coming soon and wide variety of local organic products available.
Go Kimberley Magazine: Kimberley
This Kimberley lifestyle magazine by Maurice Frits and Jenny Broere has been sold to another Kimberley resident Karen Vold. Karen Vold will assume the role of publisher and advertising duties at the magazine while Maurice does graphics and production and Jenny looks after editorial and assists with sales.
My Best Friends Closet: Kimberley
This higher end consignment clothing store is located to the former Back Door location and is also expanding both their lines and their store. It is accessed from the Platzl parking lot.
New Craft Beer Brewery: Kimberley
The former location of Sprout Grocery store will soon be transformed in the a new craft beer brewery. Details are still a bit sketchy but look for a new brewery in Kimberley in not too distance future. Kenny Dodd is spearheading the craft brewery project.
Shawna L'Heureux Holistic Skin Care: Marysville
This new skin and beauty care business will be located above the Swag Hair Studio in Marysville. It is owned and operated by practitioner Shawna L'Heureux.
Talaria Soul Revival: Kimberley
Kimberley's Platzl will soon be home to a new shoe store called Talaria. This definitely upscale shoe store will carry popular brands like Blundstone, Sorel and Birkenstock. They will be located in the storefront where Great West Emporium was; the owners have relocated their western heritage photoshoot to Fort Steele.
Businesses Retiring:

The Perfect Present: Kimberley
This popular kitchen shop, owned by Isabel and Don Lester, has been for sale for a number years. With the Lesters wanting to retire, the Perfect Present is conducting a closing out sale. Located in Platzl.
The Buddha's Belly Restaurant: Marysville
This little dining establishment in the middle of Marysville has also been for sale for some time. It has been closed for an extended amount of time and would appear to be shut down permanently. Owners Liz Kouwenhoven & Chris Ehlert are retiring as well.
Did we miss your business? Do you know of another new business in Kimberley? Let us know and we will add it to the list! Email your questions or comments to [email protected]