Keep up the good work
Savvy employers recognize the importance of workplace morale and incentives in retaining skilled employees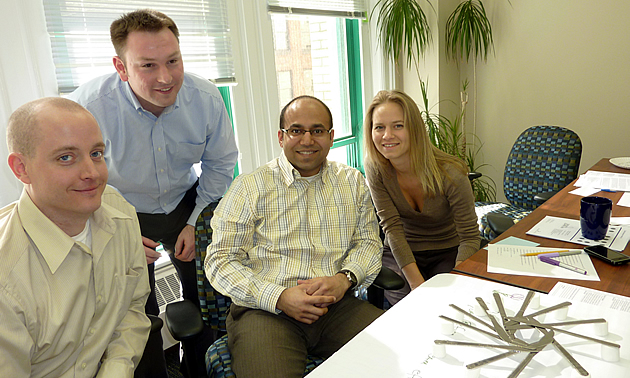 A good job is hard to find, but so are good employees. As more educational resources and opportunities become available, people are thinking more carefully about where they want to invest their time and energy for the long term.
They look for employers that will recognize their hard work—and companies that can offer financial advancement and benefits in return for their commitment. They also seek a workplace environment that motivates them in a positive way.
Effective employers realize the value of retaining quality staff members, and the hunt for reliable team players is more competitive than ever. Forward-thinking owners and managers are using incentives, perks and benefits as tools to recruit and retain workers. This in turn reduces staff turnover rates, which will boost profits, efficiency and even the company's reputation in the community.
"Employees with high morale are more productive and loyal," said Hugh Grant, executive director of Kootenay Employment Services Society in Creston. "Incidences of medical absence are lower, as is staff turnover. The company image is a benefactor of satisfied employees."
Grant also stresses the importance of communication in the workplace, creating an open dialogue where employees feel that their input is both heard and valued. He notes that morale boosts can play a vital role in determining the level of dedication an employee is willing to offer.
"While many companies are concerned with the long term, so are many of their employees," said Grant. "If an employee feels appreciated they will endure through the most incredible obstacles and workloads. Without incentives, it can be hard for employees to stay motivated."
Skilled, confident individuals will stay longer with a company that allows them to reach their full potential. This will not happen without recognition, appreciation and gestures that show what their calibre of work is worth to their employers.