Breast cancer screenings concern medical community
A naturopathic doctor raised concerns about breast cancer screenings at the 5th Annual Health and Wellness Expo in Cranbrook.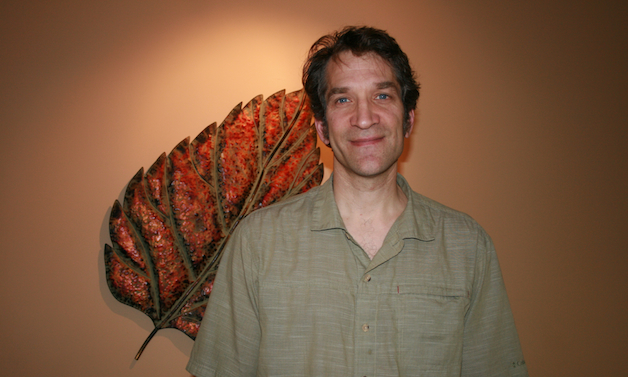 10 women out of 2,000 are treated for a breast cancer that they don't have.
Being misdiagnosed is often a result of screening methods used to detect breast cancer early, but the growing trend of using breast mammography has raised some concerns in the medical community.
In some situations, a woman could be asked to choose between removing an entire breast (mastectomy) or opting for surgery followed by several weeks of radiation treatments (lumpectomy) to prevent the spread of cancerous cells.
Dr. Trent Brereton, a naturopathic doctor in Cranbrook, offered information about some alternative options at the recent 5th Annual Rocky Mountain Health, Wellness and Active Living Expo in Cranbrook. He urged women to find out what the risks are before using them and to evaluate which decision best suits their lifestyle.
"For every 2,000 women monitored with mammograms over 10 years, one woman's life is extended, 200 women are told they have suspicious findings only to find through further testing that everything is fine, and 10 women are mistakenly diagnosed and treated for a breast cancer when they do not have," said Brereton. "These findings leave room to question the value of screening with Mammograms."
Brereton encouraged the use of thermography as an alternative option because it doesn't expose women to radiation, early detection of abnormalities and hormonal imbalances.
"I would never discourage women from getting a mammogram because it does extend the life of one out of every 2,000 women every 10 years," said Brereton, "but if I was a woman, I would think twice about having it done because mammography also harms 10 out of every 2,000 women every 10 years."
Thermography measures temperatures in the breast, which can highlight areas that have increased blood flow. Often finding an area with increased blood flow indicates cancerous findings.
"Neither mammography nor thermography are diagnostic," said Brereton, "and (they) must be used in conjunction with ultrasound and biopsy to diagnose whether a lump is benign or malignant."
What other screening methods exist for breast cancer?
Annual exams with family doctors
Ultrasound
Biopsy for lump (the only definitive test for finding cancer)
Thermography
Pros
No radiation
Painless
Helps identify hormonal imbalances that can contribute to the formation of Cancers and other health problems
Allows early detection of problem areas before the lumps form
Cons
Not widely used in Canada; not integrated into the health system
If a suspicious area is found, women will be asked to get Mammogram before she can get an ultrasound or biopsy
Detects changes in heat; a small number of Cancers do not increase in heat and remain undetected
Is not diagnostic for cancer without having a biopsy
Mammography
Pros
Widely integrated into the Canadian health care system
Extends one life out of every 2000 women monitored over a ten year period
Women are familiar with the concept because it has been used for a long period of time
The test is quite fast
Cons
Uses radiation
Painful
Increases the likelihood of women being treated with mastectomy, radiation and chemotherapy when the lump wouldn't have caused the same problems. Often, this is called a false positive.
Only detects lumps once they are formed, it doesn't show up when the lump is in the process or forming or is too small for detection