Diverse skills helped park ranger Amber Granter switch to real estate in Golden, B.C.
Granter is finding much success and pleasure as a Realtor with Century 21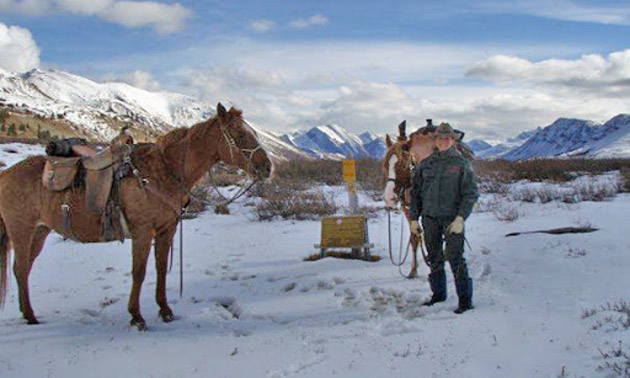 When life gives you lemons, make a career change!
That's what park ranger Amber Granter in Golden, B.C., had to do. Luckily, she had lots of diverse skills in her bucket, which greatly aid in changing a career path.
Currently, she's busy with Amber Granter Personal Real Estate Corporation and has been practicing real estate since 2018 with great success. Previous to that, she spent more than 20 years in adventure tourism, public safety and conservation law enforcement.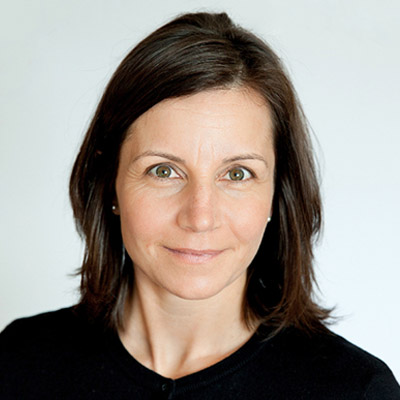 Granter owns Trigger Point Snow Services, a backcountry training company, and was a founding director of the Commercial Snowmobile Operators of B.C.
"I started teaching avalanche training for sledders in 2005," she said, "and have been very involved with the sledding community in many different roles since 1998."
Avalanche safety training meshes with her love of snowmobiling and back-country skiing. Summers find her outdoors as well.
"We are a very active family. We enjoy skiing, snowmobiling, biking and hiking. Golden is an amazing centre to enjoy all of these," she said.
We caught up with this park ranger turned Realtor to learn more about her passion for helping people and the current status of the Golden real estate scene.
Why did you make the switch from park ranger to real estate?
I was forced into early retirement due to a workplace knee injury that left me unable to fulfill my duties as a park warden. I always had an interest in real estate and saw the need for different options in the Golden area, so I took all of the courses during rehabilitation and made the change. It was very difficult to have someone decide your fate in a career that you had worked your whole life for. I am now happy about the change. I feel that this is an excellent fit for me. It is great to be able to help people with one of the biggest financial decisions in their lives. I like to make a difference.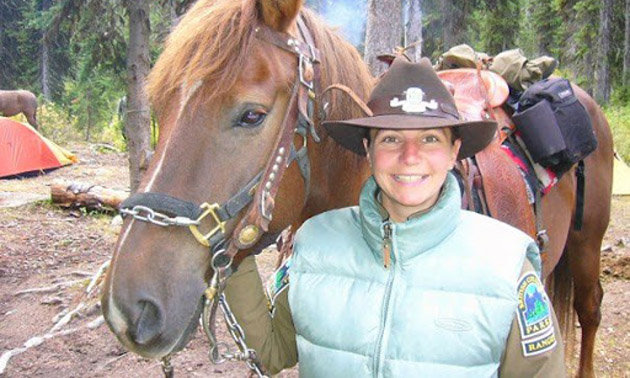 What skills have been transferable to your new career?
The biggest transferable skills have been understanding the law, law language and legal responsibilities as well as negotiation and communication skills when dealing with people.
What did you enjoy most about being a park warden?
I enjoyed the ability to help people and the variety of work we were tasked with.
Which was your favourite park position and why?
My favourite positions were in Tweedsmuir Provincial Park, and Mount Revelstoke and Glacier National Parks. I particularly enjoyed the remoteness and responsibility of getting dropped off by float plane and finding my way around for 10 days while accomplishing tasks such as hunting patrols, environmental monitoring, public education and outreach, and co-ordinating with volunteer and contract groups.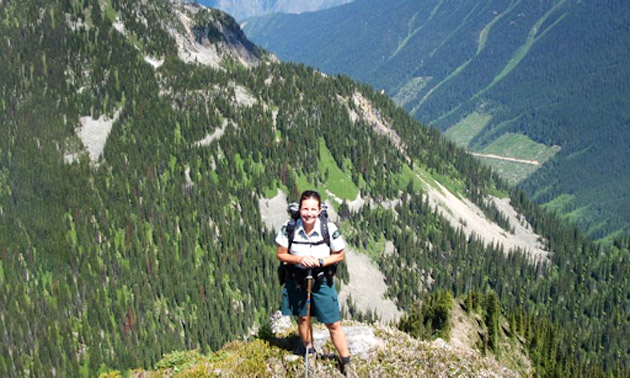 You've won several awards with Century 21, including 2020 Masters Gold Century 21 Canada. What strengths have led you to receive these awards?
I feel that my open communication and strong work ethic have helped me build an amazing client base. It really is all about people skills and customer service.
What do you particularly like about working through Century 21?
We have a strong team that I can rely on.
Why did you choose to settle in Golden?
I was living in Revelstoke and working at Rogers Pass when I met my husband. He had been in Golden since Kicking Horse Mountain Resort opened, and I had the opportunity to make the move. We purchased a home in town and recently were able to buy land and build—we love it! Golden has been an amazing place for everything we love to do and is a great place to raise a family.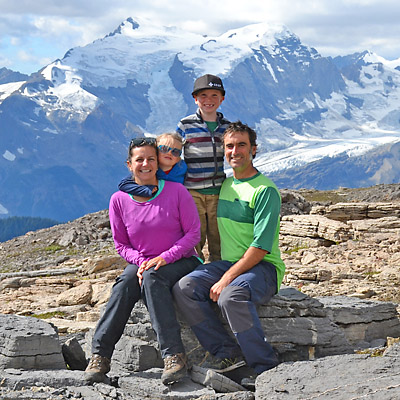 What is the real estate market like in Golden?
We have seen a huge influx of home buyers from other areas of the province and the country since the beginning of COVID-19. We have very little inventory for the number of buyers who are coming to town. It has been very tough to get into the market during this time or even change up or down.
How do home prices in Golden compare with other parts of the Kootenays and urban centres such as Calgary and Kelowna?
Golden has seen a huge jump in home prices over the last year, comparable to other Kootenay mountain towns, with an average increase of around 30 per cent. However, we are still much more affordable than Fernie and Revelstoke. So many of my buyers can work remotely or travel for work. They love the outdoors, the space and the small-town feel of Golden. I don't see that changing.